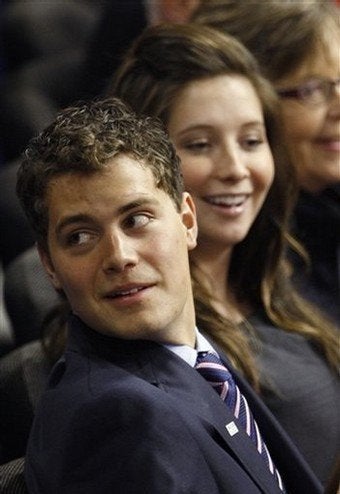 The Anchorage Daily News reports that Levi Johnston, the father of Bristol Palin's new baby, has quit his job:
Levi Johnston, the teenager planning to marry Gov. Sarah Palin's daughter, Bristol, has quit his North Slope oil field job over questions about his eligibility to participate in an electrical apprenticeship program, Johnston's father said Monday.

Johnston this fall began working at the Milne Point oil field through the ASRC Energy Services apprenticeship program.
In a Sunday editorial in the paper, Dan Fagan questioned whether Gov. Sarah Palin helped Johnston skirt requirements to get the gig.
The governor, in trying to dispel rumors the father of her grandchild is a high school dropout, released this statement this past week,

"Levi is continuing his online high school work in addition to working as an electrical apprentice on the North Slope."

But federal regulations require all members of apprentice programs, union or otherwise, to first obtain a high school diploma, something the governor's soon-to-be son-in- law does not have. Some apprentice programs even require the completion of high school level algebra or the post-secondary equivalent.
Palin, in an interview with the paper, said she considered Fagan's column "a political potshot taken at me," one that threatens to "destroy a young man's opportunity for work."
Read more of Palin's statement on Levi and Bristol here.