It's been a while since Levi Johnston caused mass excitement then disappointment for his nude Playgirl shoot, but the Winter 2010 issue still isn't out.
You can buy it February 22, and in the meantime here is a preview. The coverboy keeps it classy by covering his privates with his forearm. In the shoot a hockey glove keeps him from going Full Johnston.
Johnston also opens up to the skin rag about being a teen dad and warring with the Palin family.
PHOTO: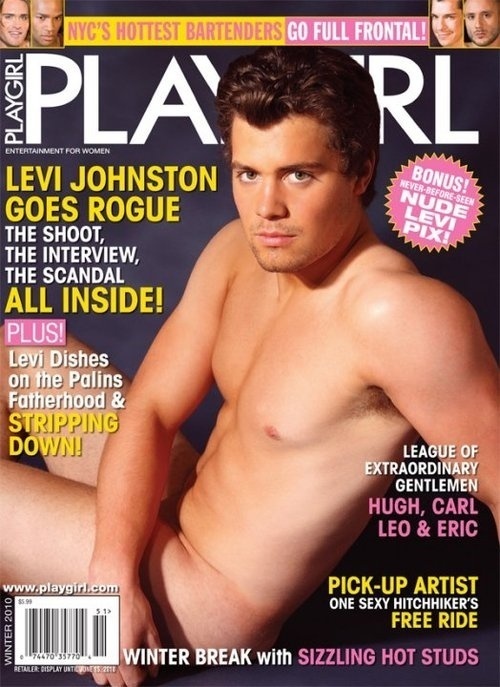 Popular in the Community