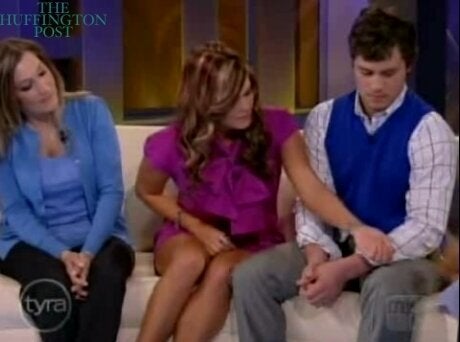 18-year-old Levi Johnston, Bristol Palin's ex-boyfriend and father of her 3-month-old baby, appeared on Monday's Tyra Banks show with his mother Sherry and sister Mercede. The Johnstons were there to tell their side of the Levi-Bristol break-up, and the conversation twice turned to tattoos.
First Levi discussed the "Bristol" tattoo he got on his ring finger. "Maybe it wasn't the smartest thing?" Tyra teased. "No," Levi responded, "I wouldn't recommend it," adding that he would probably get something over it.
Further into the show, Levi's younger sister Mercede, who's been a vocal defender of her brother since his split with Bristol, explained "Bristol's jealous of me because Levi and I are so close. I mean, I got his name tattooed on me." Tyra asked "What does that stand for, the bond you guys have?" Mercede responded, "Yeah..." before Tyra observed "You all like to do names on tattoos!"
What do you think of sibling name tattoos: are they sweet or strange? Watch the video and vote in the poll below.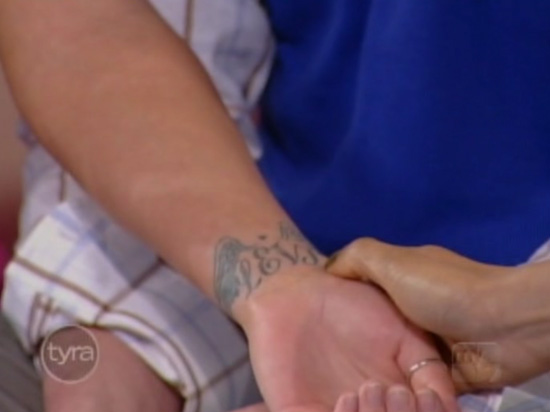 Related