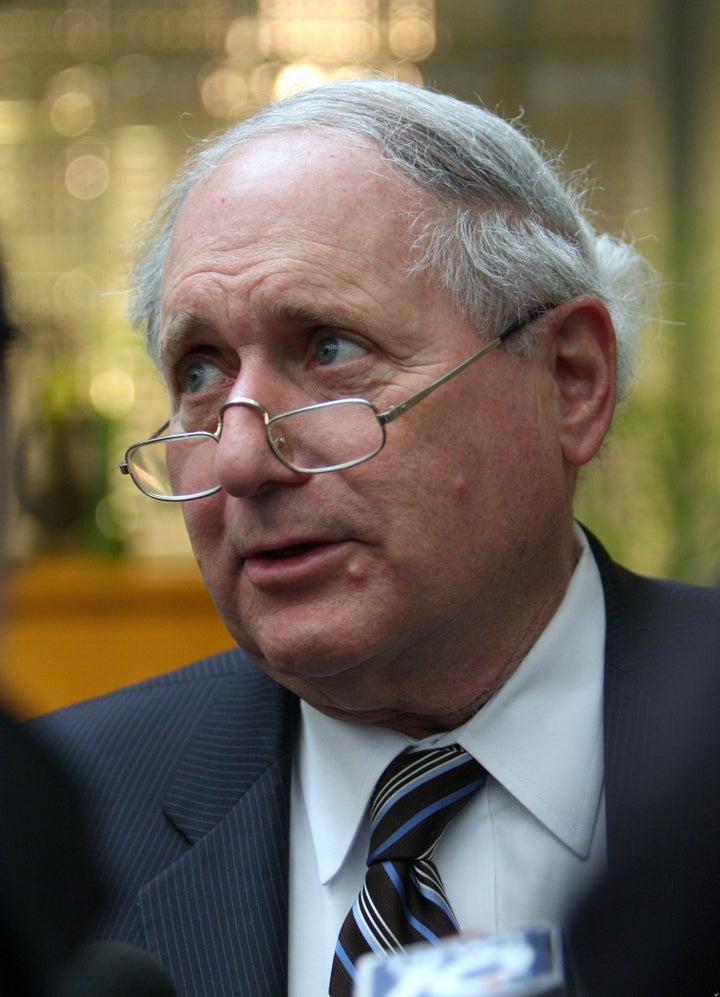 WASHINGTON -- Sen. Carl Levin (D-Mich.), chairman of the Armed Services Committee, is pressing the military to release its survey of enlisted members' opinions on repealing "Don't Ask, Don't Tell" before its scheduled release date on December 1. "I've urged Gates to release it earlier than the end of November," Levin told reporters in the Capitol Monday, saying that his staff made the request late last week but has yet to get a response.
Details about the survey have already been reported by The Washington Post, but Levin said he has yet to see a copy. The timing of the release is critical to the passage of the repeal language. The Senate is quickly running out of time during the lame-duck session and there is little chance that a Republican-controlled House would pass the repeal in 2011.
Levin said he may have to move forward without the repeal because of the urgency of passing the underlying defense bill. "I'm trying to get both done," he said of passing the repeal and completing the defense bill. "And if I can't get both done, I want to get one of them done."
If Levin can get the survey quickly, he said, he will immediately hold hearings and call for a floor vote as soon as possible, but the Senate by then will be getting close to the Christmas recess. I want to take this a step at a time: I want to get the survey before any decisions are made. I want to hold hearings right immediately after we get the survey," he said. "So for me, it's taking those two steps before any of these other issues can be resolved."
Other issues, such as whether military hospitals can perform abortions, are also holding up the legislation, Levin said.
Sen. John McCain (R-Ariz.), the ranking Republican on the committee, has been a staunch opponent of repealing "Don't Ask, Don't Tell."
The survey, according to the Post, found that most enlisted members of the military don't think repealing the policy will be a problem.
Popular in the Community