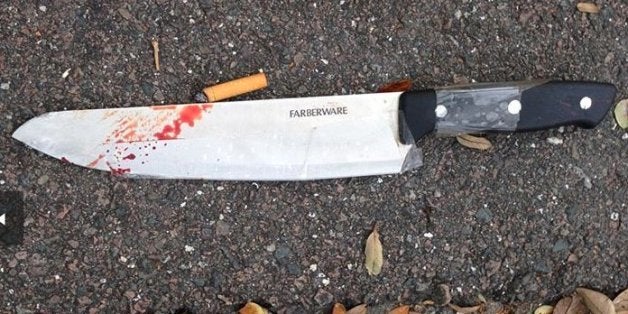 A Florida man who allegedly went on a rampage was fatally shot by police after officers say he charged them with a butcher knife in one hand, and a 20-pound barbell weight in the other.
The Hillsborough County Sheriff's Department said frantic phone calls from neighbors came pouring in around 5:30 a.m., after Tyree allegedly stabbed a cat, burned his own clothes, and smashed a neighbor's window. Neighbors said Tyree was threatening them with the knife and barbell weight.
When officers arrived at the scene, they tried talking to Tyree before using a Taser on him, which did not subdue the suspect.
"He was not listening to commands and he was armed with a large butcher knife and threatened the deputies," Nunez said.
Officers fired at least three rounds into Tyree.
"We heard them say 'Get on the ground!'" 38-year-old witness Willie Fraley told the Times. "I didn't even know it was gunshots. We came outside and there was a body on the ground."
Tyree later died at the hospital.
Neighbors of the suspect told WTSP that mental health issues may have played a role in the deadly altercation.
"It's possible that he might have had some kind of something going on, 'cause he seemed a little 'off' at times," neighbor Raymond Rivera told the station. "You know, like, not all there."
According to state records, in June 2011, Tyree faced a public nudity charge along with multiple counts of battery and obstructing an officer without violence.
Deputies Steve Gutierrez, 35, Marina Stroud, 34, and James Maiello, 25, were the officers involved in the shooting, and have been placed on paid administrative leave while the shooting is investigated.
Hillsborough County Sheriff David Gee said the officers acted appropriately given the circumstances.
"They looked like they were in a position where they really had no choice," Gee said in a statement.
BEFORE YOU GO
PHOTO GALLERY
College Stabbing Spree