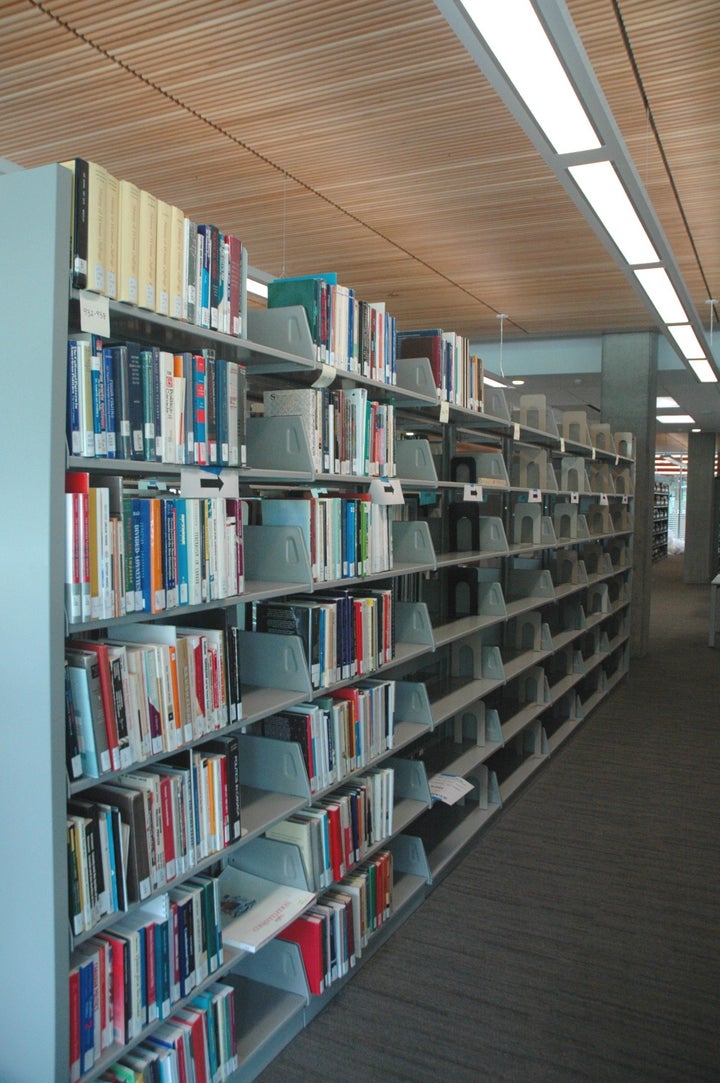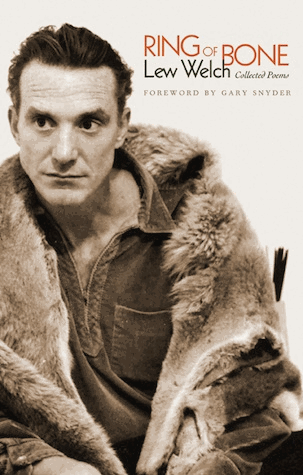 Poet Lew Welch wandered off into the Sierra Nevada mountains back in 1971, leaving a brief note, a few books of poetry and other writings, and many friends and fans. No word has been heard from him since, and very little more of his words were published after his disappearance. And that would be that, except...
On a recent evening, hundreds of people gathered at the San Francisco public library to honor Welch and to celebrate the publication of by the fabled City Lights bookshop and publishers of Ring of Bone, an updated selection of Welch's writing. His good friend, the equally fabled poet Gary Snyder, put the event together and welcomed the packed crowd by saying, "I keep looking around to see if there is anybody who looks like Lew here!" Snyder was alluding to Welch's disappearance and to what has been called the cult of the turkey buzzard, for in one of Welch's final and most famous poems, "Song of the Turkey Buzzard," he gave instructions for what he wished done with his body after death: a "sky burial," long practiced in some parts of the planet such as Tibet, wherein carnivore birds are encouraged to ingest one's flesh and fly away with it. Coincidentally or otherwise, the Wall Street Journal that week published Nature's Undertaker, a review of a Life Everlasting, a new book on the practice by the great naturalist Bernd Heinrich.
One of Welch's poetic gifts was to keep the prospect of even his own sky burial from seeming morbid -- in fact, he rendered it almost glorious, and engendered, since he was never found, what has been called "The cult of the turkey buzzard." Thus Snyder's half-joking comment about looking for Welch even now, and thus for years, decades even, friends and admirers of Welch would say ,"Hey, Lew!" when a buzzard was spotted.
The new book, an expanded version of the original collection first published by pioneering editor Donald Allen, is highly recommended. Welch's poetry is some of the most "user-friendly" to be found, without sacrificing depth and mystique. Snyder recalled him as a "bright-eyed bardic spirit," and recalled hiking up on Mount Tamalpais and dropping LSD in attempt to cure Welch of the alcoholism that bedeviled him to his presumed death. "People did things like that back then," Snyder said with a chuckle. "It didn't work for Lew -- but I never smoked another cigarette."
Welch's friend and renowned poet, Joanne Kyger, also recalled his magnetic personality and remembered him saying, as lament or not, that "It looks like I am fated to be one to whom 'interesting' things happen -- perhaps aware even then of the Chinese curse "May you live in interesting times." Another veteran poet, David Meltzer, fondly recalled Welch as "a great tormented mentor"; actor Peter Coyote remembered Welch as a great entertainer onstage or off and as "the first proto-Buddhist I ever met." Huey Lewis -- yes, the rocker, who was sort of a son-in-law of Welch -- soulfully sang one of Welch's poems, and his friend Steve Sanfield, one of the last to see Welch alive, read a poem as if speaking to Welch himself, concluding "All day long we looked for you... I looked for your great wheeling bird; there were only the clouds."
Through the evening, renowned artist Tom Killion's vivid and bright images of Marin and the Sierras played in a perfectly-matched slidshow behind the speakers -- Killion and Snyder have done superb books together on those places.
He's been called a beat poet -- he co-authored a book of road trip haiku with Jack Kerouac, for one thing -- a nature poet, a Rabelaisian proto-Buddhist writer, a scholar of Gertrude Stein, a teacher of writing, a rousing stage performer, all of these or other things; but it is best to read his work, which is still alive whether he is or not, and in fact most of it is full of lust for life, humor, struggle, even... wisdom. There is certainly something of real lasting worth there, for how many writers, missing for 41 years, would have so many people, including many not yet born when he vanished, gather in such a heartfelt memorial? As Snyder concluded the tribute reading, "His mind is traveling right along amongst us all."
The final section of Welch's buzzard poem is here. To close the tribute event, Snyder returned to the stage to read it, slowly, the rapt crowd completely silent as he intoned:
Perfect in Wisdom and Beauty of the
sweetest water
great seas at the feet of thy cliffs
Hear my last Will & Testament:
Among my friends there shall always be
one with proper instructions
for my continuance.
Let no one grieve.
l shall have used it all up
used up every bit of it.
What an extravagance!
What a relief!
On a marked rock, following his orders,
place my meat.
All care must be taken not to
frighten the natives of this
barbarous land, who
will not let us die, even,
as we wish.
With proper ceremony disembowel what I
no longer need, that it might more quickly
rot and tempt
NOT THE BRONZE CASKET BUT THE BRAZEN WING
SOARING FOREVER ABOVE THEE O PERFECT
O SWEETEST WATER O GLORIOUS
Popular in the Community