Lewandowski "never meant to insult anybody with Down syndrome," he told CNN's Chris Cuomo on Thursday about the "womp womp" remarks. Instead he accused Democratic commentator Zac Petkanas, who he interrupted to make the comment, of politicizing the issue.
"What he didn't tell you, what you need to understand was that person, that poor child, was not taken from her parent because she came to this country illegally," Lewandowski said. "That poor child was taken from her parent because her mother has been suspected as a material witness in a smuggling ring. I would never degrade a child."
Cuomo asked Lewandowski if he should apologize. Lewandowski dodged the question.
"I'm not here to offend anybody. I'm here to defend the laws of this country," Lewandowski said. "So if people are offended then they shouldn't be. We're a nation of laws and those laws are very clear."
Asked about an apology on Wednesday, Lewandowski told Fox News it wasn't warranted.
"An apology? I owe an apology to the children whose parents are putting them in a position that is forcing them to be separated," he said.
"If there is a [reunification] system in place, it's not being communicated to the parents who just lost their children," Carlos García, an immigration attorney, told HuffPost. "They don't understand anything that's going on; they don't know how to get in touch with their kids. Everything is extremely difficult for them."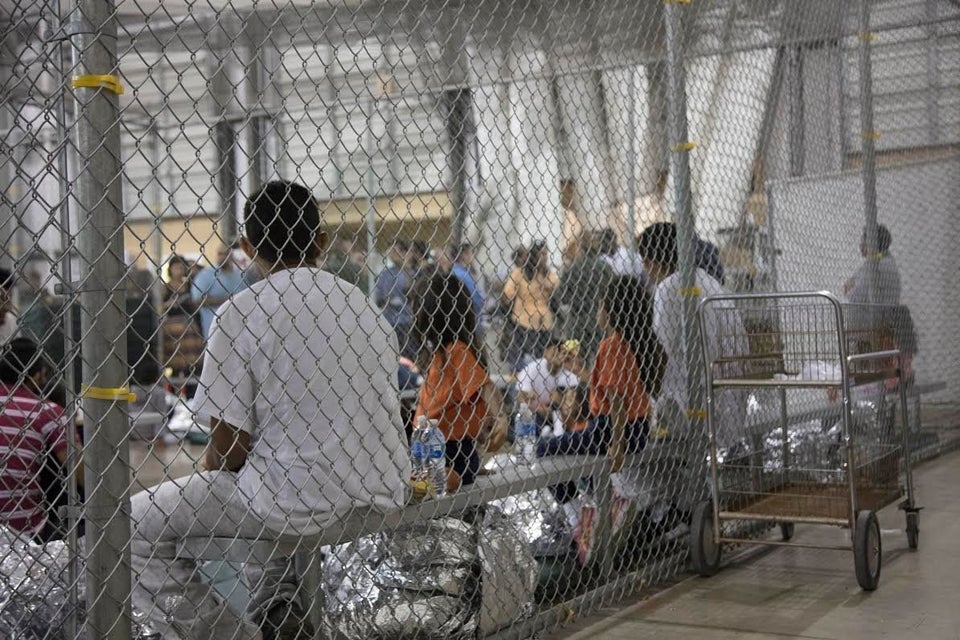 Inside The Texas Detention Center Housing Immigrants