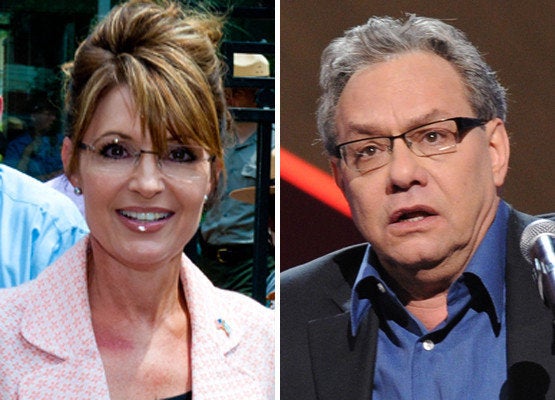 Veteran comic (and the latest person to hop on the Twitter bandwagon) Lewis Black doesn't usually shy away form any political targets. But fans of his know that he hardly ever touches on one of comedy's favorite vixens: Sarah Palin.
On the latest episode of "The Green Room With Paul Provenza," Black elaborated on the subject and explained his reasoning behind leaving Palin alone. He of all people understands that she is "a mother lode" when it comes to political humor post-2008, but he isn't interested in mocking her. Why?
"I could not live in this world if I believed she was a real person," Black said.
Check out the clip below and tell us your thoughts in the comments. "Green Room" airs Thursdays at 11:00 P.M. EST on Showtime.
Popular in the Community