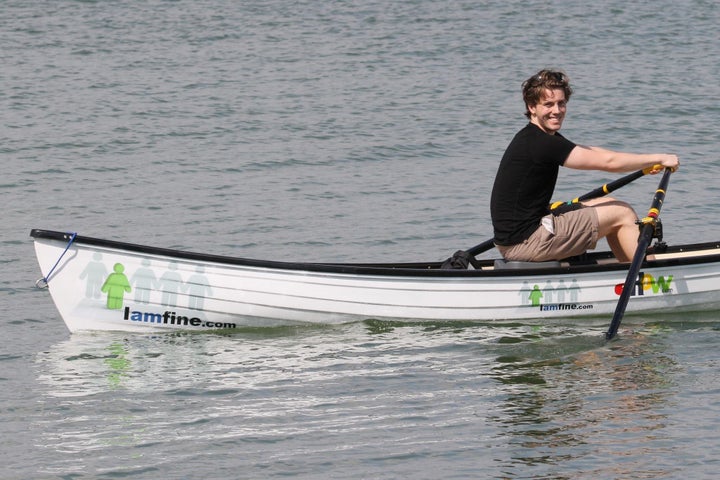 But 24-year-old Brit Lewis Colam has given up his London job and hopped across the pond to row 1,400 miles solo and unsupported from Miami to New York City, all in a bid to raise money for Alzheimer's research [follow his adventure at iamfinechallenge.org.]
"[The boat] seems to float very well, which my mom will be happy to hear," Colam told the Gainesville Sun before setting out from Miami's Pelican Harbor on Saturday.
The novice adventurer plans to snake his way north rowing up to 18 hours a day split between open Atlantic waters and the Intracoastal Waterway -- more Atlantic, he says, in part to avoid alligators.
"I'm a bit scared that one of them tries to get on the boat," he confessed to the York Press. It's unlikely, but then, we aren't the ones sleeping open to the elements in a 15-foot rowboat. Colam will have little more on board than a change of clothes and a sleeping bag designed to keep him warm at night as he moves up the East Coast to colder climates.
The trip's success seems unlikely for a former desk-ridden management consultant with no seafaring experience, but Colam has extra motivation. After watching his grandmother succumb to Alzheimer's, he is hoping to raise $20,000 to present on arrival to the Fischer Center for Alzheimer's Research Foundation in New York.
"In England, especially, there is a lot of skepticism," he told the South Florida Sun-Sentinel. "But I find that here in America, people here are just so happy to see someone try something that's a bit beyond you."
UPDATE, March 5: Colam told HuffPost Miami on Monday that after bad weather yesterday he is just north of Fort Lauderdale -- and though his hands are blistered the trip is going very well: "I'm absolutely loving it!" After being nearly run down in high seas by an oil tanker in the Everglades inlet, Colam woke up to hundreds of readers' emails of encouragement and offers of water and places to stay. "The reason I made such slow progress today is I was trying to read them all," he said. "It's all so heartwarming." Follow Lewis on Twitter at @us_rowed_trip.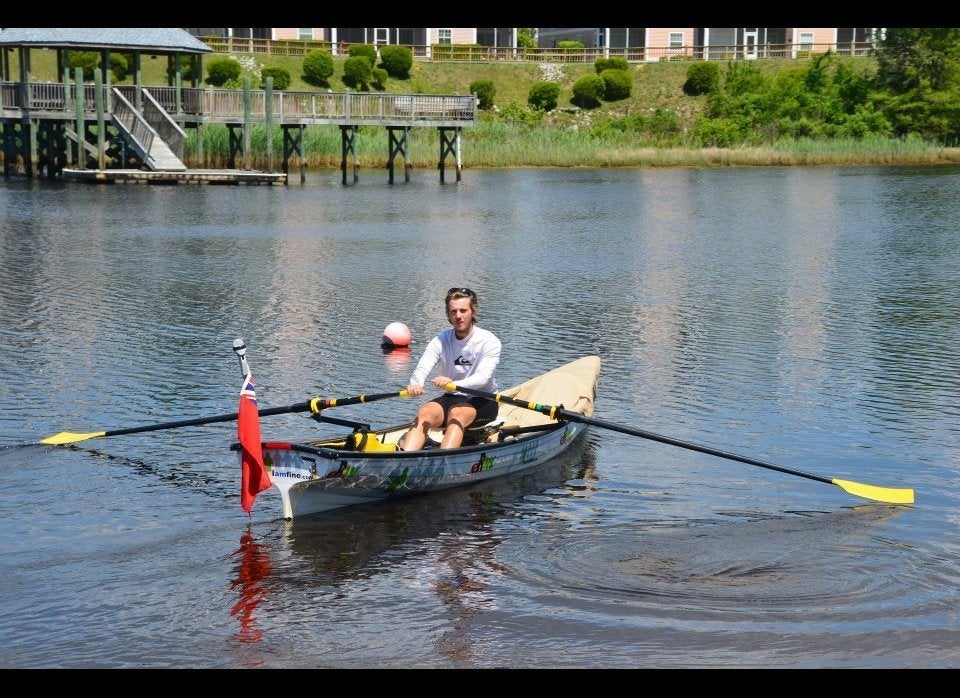 Popular in the Community