The Michigan attorney representing a woman whose dog was fatally shot by police officers late last year said he believes the shooting was premeditated.
"They had a premeditated intent to kill the dog and that is exactly what they did," Royal Oak attorney Chris Olson told The Huffington Post.
Olson is representing Brittany Preston, the owner of a 1-year-old mixed breed Labrador named Lexie, who was shot and killed by authorities in St. Clair Shores last year. St. Clair Shores is a suburban city that borders Lake St. Clair in Macomb County.
On July 15, Olson filed a federal lawsuit against the city of St. Clair Shores, police officers David Jacquemain and Jeremy Moskwa, and animal control officer Tom Massey. The lawsuit alleges that in killing Lexie, the defendants violated Preston's Fourth Amendment rights and her civil rights.
According to Olson, the events leading up to the shooting began in the early morning hours of Nov. 22 when Preston's grandfather, who reportedly suffers from dementia, accidentally left the dog outside. Authorities were called to the scene when the dog began to bark excessively.
Much of what happened next was captured by dash cams on the responding police cruisers.
"Before even getting out of the car, an officer is heard saying, 'The only thing I'm gonna do is shoot it, anyway. I do not like dogs,'" Olson said of the recordings.
WATCH THE GRAPHIC DASH CAM VIDEO: (Story Continues Below)
Subsequent dash camera audio captured the officers discussing various methods of restraining the dog, at which point one of them can be heard saying, "I don't do snares, I don't do dogs ... I'll shoot the f--king thing."
Authorities eventually make contact with Preston's grandfather. He initially states he does not know who the dog belongs to.
"Hey, here is what I'm gonna tell you, if this isn't your dog, then you don't care if I shoot it because I'm about to," an officer can be heard telling Preston's grandfather. "I'm very close to killing this dog, do you understand what I'm telling you right now? I will kill this dog. So if this is your damn dog, bring it in the house."
At one point, Preston's grandfather can be heard saying he cannot remember if the dog was in his house. Later, he said he thinks the animal belongs to his granddaughter, at which time he agrees to allow the animal to come into the house.
However, before Preston's grandfather could allow Lexie inside, the police officers shot at her four times, with three bullets making contact, according to police.
Preston's grandfather can be heard on the dash cam audio confronting one of the police officers about the shooting.
"What the f--k, you shooting it right in front of me," he asked. The officer replied, "It attacked us, sir," to which Preston's grandfather replied, "I don't think so. You guys ought to go on TV."
A short time later, an officer shot Lexie a fourth time. The dog can be heard crying out in pain again, but is still alive.
CASE PHOTOS: (Story Continues Below)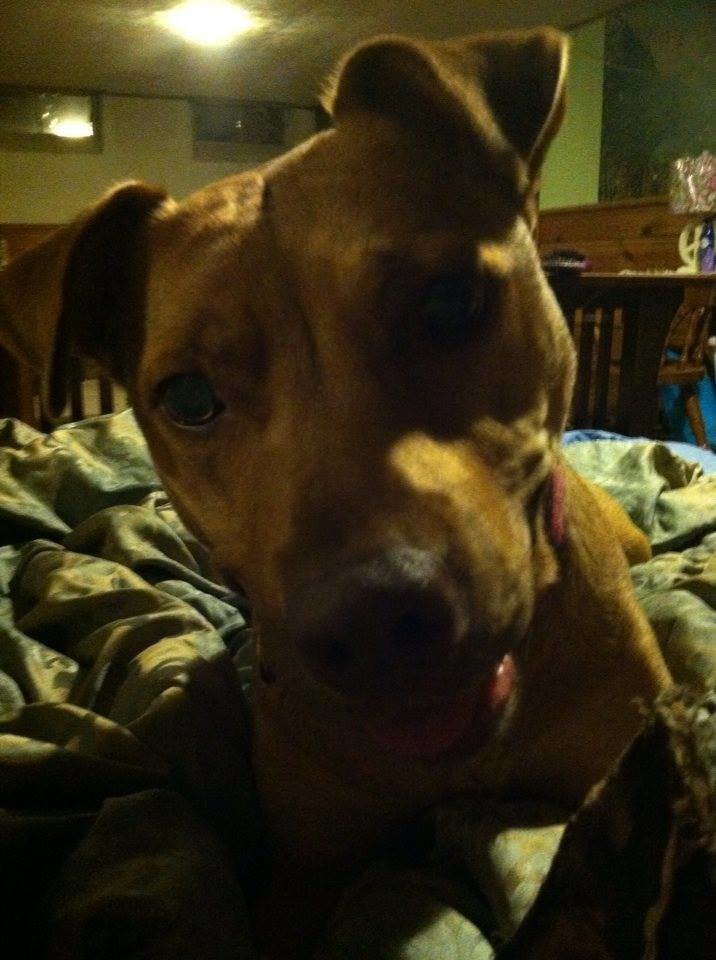 Lexie Preston Shooting
The lawsuit alleges that when the animal control officer finally arrived on the scene, the officers can be heard on the dash cam video discussing with him how to deal with Lexie, who is still breathing despite her multiple wounds.
"Defendant police officers asked defendant Massey if he could 'choke it out,'" the lawsuit alleges. "Another police officer suggested using a shovel to kill Lexie. Defendant Massey remarked that doing so would not be a good idea because, 'You know this s--t is going to be all over Facebook in about an hour,' to which a police officer responded, 'yeah, unfortunately.'"
The dash cam later captures Massey using a catch-pole to walk a badly wounded Lexie to the animal control truck. What happened next is also controversial, according to Olson.
The lawsuit alleges a licensed veterinarian performed a gross necropsy on Lexie on Nov. 29. The findings allegedly contrast with the number of shots police say were fired at the scene. The necropsy, according to Olson, identified a total of 15 bullet holes in the dog.
"You do the math," he said. "Evidently, based on the number of bullet holes, they shot Lexie several more times once she was taken away."
In a statement to the media, St. Clair Shores city attorney Robert Ihrie did not address any particulars of the lawsuit, but did say he believes it is "filled with innuendo, speculation and half-truths."
Ihrie added, "We do not intend to try this case in the news media. We will allow the court process to work and we trust that, in the end, the city will be vindicated."
According to Candgnews.com, the officers involved in the shooting have already been disciplined. Massey was reportedly suspended for a month without pay. One officer was counseled and the other had a letter of discipline entered into his file.
Olson called the city's response to the shooting laughable. His client, he said, is still shocked and heartbroken at what happened and wants the defendants to compensate her "in a fair and reasonable amount" for the shooting of her beloved pet.
The lawsuit requests a jury trial, a date for which has not yet been set.
Popular in the Community