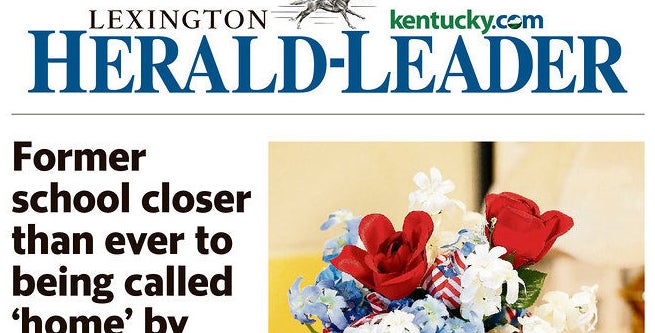 Police believe the damage is consistent with small-caliber bullet fire. No one was hurt in the incident, and authorities are investigating it as criminal mischief, the Herald-Leader reported.
"We need to keep doing what we do because it's that important," Baniak told HuffPost, adding that the paper's staff "can't be deterred from doing the work that we do because of an act of vandalism."
The motive of the perpetrator, or perpetrators, is still unknown. But Sunday's crime occurred amid increasing anti-press rhetoric and even some violence against members of the media.
Baniak urged caution Monday against assuming the motive for Sunday's crime. "We at the Herald-Leader want to be cautious about speculating and we don't want to connect the dots until there are dots to be connected," he said.
Still, Baniak told HuffPost that "it is difficult not to be concerned given some of the rhetoric, both nationally and here in Kentucky."
Bevin's office issued a statement Monday condemning the vandalism, but warned against a rush to judgement on the motive.
"Gov. Bevin condemns all acts of vandalism against any individual or institution," the statement read. "However, it is highly irresponsible to suggest a motive when we don't even know the facts. This practice of journalism by innuendo is sloppy and reckless and was at the heart of the Governor's comments last week."
This article was updated with Bevin's statement Monday.
Related
Popular in the Community