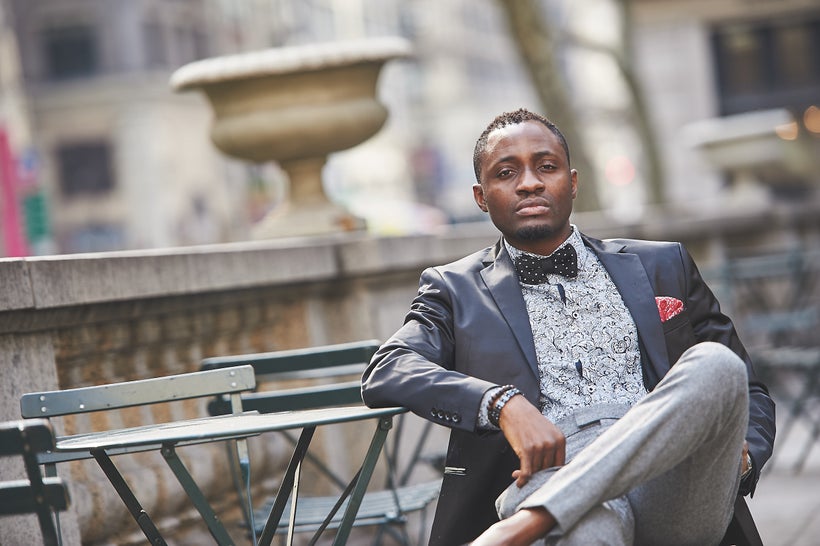 We sat down with the Producer of Africa's 1st Afrobeats Dance Movie, The Dance Movie Project (TDMP) to discuss the inspiration behind the epic release and get to know him inside and out. We discussed how the journey of such an inspirational movie with a powerful message resonates with Mr. Ore. Sit back relax and enjoy his story with some coffee or tea. 
What is TDMP? And why should the world care?
TDMP is Africa's first ever Afrobeats Dance Movie. The movie narrates a moving story about two brothers fighting to nurture their love for dance and save the life of their single mother who suffers from Diabetes, one of Africa's silent killers. TDMP is set in Lagos, Nigeria- the most populous city in the most populous country in Africa. The world should care about TDMP because it incorporates a growing music and dance culture in Africa that is catching like wildfire in other parts of the world, from South Africa to the UK, Dubai and Japan. The TDMP motion picture also educates moviegoers about the impact of Diabetes in Africa. Additionally, TDMP is inspired by real-life events; this provides fans with a certain degree of authenticity that makes each frame of the film even more genuine and enjoyable.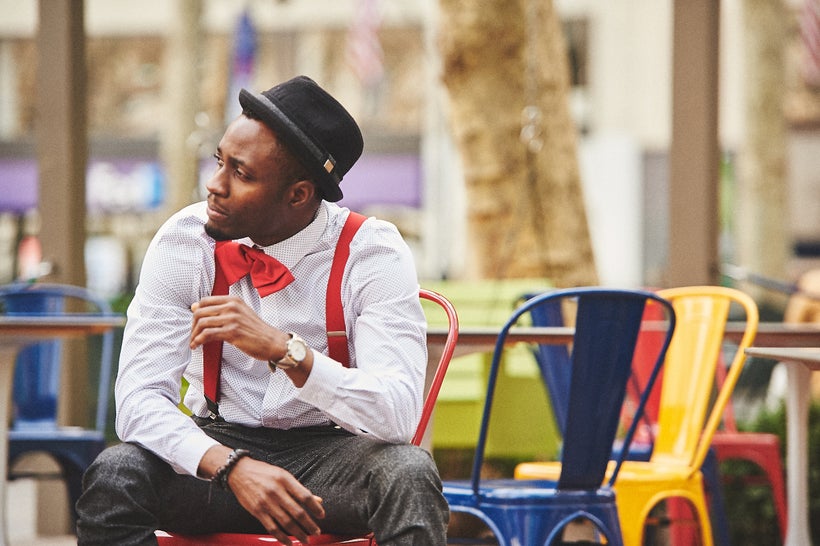 Who is Alex Ore, and when did you fall in love with the film making process?
Alex Ore is the CEO of Lexxistalking Entertainment, a Nigerian-American Filmmaker, Author and the Vice President at a notable financial establishment in New York. While I am all that on paper, I am also so much more. I am someone who has important messages that I want the world to know about. I want to communicate and share the beauty of Africa's culture and not the typical stigmas that surround the stories about the continent. TDMP explores the dynamics of themes like dance, diabetes and single parenthood, with so much passion and originality, and in ways never seen before on the big screen.
I fell in love with the film making process when I realized how important it is to share progressive and interesting stories that Africa and its culture has to offer. Through filmmaking I am able to share the messages that I know are important to Africa and the world.
What inspired this movie?
To begin with, I have a background in dance and have always wanted to produce an attention-grabbing film about the culture of dance. Additionally, my appetite for Afrobeats music has evolved, particularly as the music is quickly becoming one of the biggest exports in the Nigerian entertainment sector. Therefore, the formula for the making of TDMP was to bring together dance and Afrobeats music in a way that will show the world how the power and influence of Afrobeats Dance is rising. Through TDMP I am able to communicate and cultivate a culture of Afrobeat dance. With TDMP as Africa's first Afrobeat dance movie, dialogue can quickly ensue on a much larger scale around the (market) opportunity for an industry geared towards dance.
What do you hope viewers take away from your premiere?
I hope that more awareness and discussion is gained through TDMP about diabetes. Additionally, I hope viewers are able to see the richness of Africa. The look and feel of TDMP, from the story line, to its characters, language styles, shooting locations, and humor, are all uniquely endemic to Africa. Moviegoers who experience TDMP will find the film fun and educational, as it illustrates that there is more than meets the eye about Africa and its culture, relative to what is often portrayed in the media.
How did you decide on the characters in the movie, please go over your selection process?
Picking the characters for TDMP was rather difficult. There were many factors that I wanted each character to bring to life. Overall, I wanted the cast to be talented in dance and to be recognizable. Having actors such as Afropop Star Joelschild, Former Britain's Got Talent stars Ezinne Asinugo and Soliat of CEO dancers, and Don Flexx –who is not only a talented dancer and choreographer but is also well known for being a judge on Globacom's "Dance with Peter"—all brought awareness and invaluable ingenuity to the TDMP story.
What audience is this movie meant for?
The movie is meant for everyone; moviegoers, dancers, and diabetics alike. Everyone can find something within TDMP that they can relate to and enjoy. TDMP is meant to be a fun film that sheds light on so much more than what a typical dance movie would show.
 How does it feel to be the first film maker to direct and release the first African Dance Movie?
It is surreal; I am so excited for TDMP and the ability to share so many more incredible stories about Africa.
What do you say to African parents, who do not encourage their children to go into the art, music, and dance?
I understand where African parents are coming from when they encourage their children to become Doctors or Bankers rather than making a profession out of the arts. That said, I believe that it is important that they also see that a market can be developed for the creative arts profession in Africa. Films like THE DANCE MOVIE PROJECT prove that there are other professions that a person's livelihood can depend on.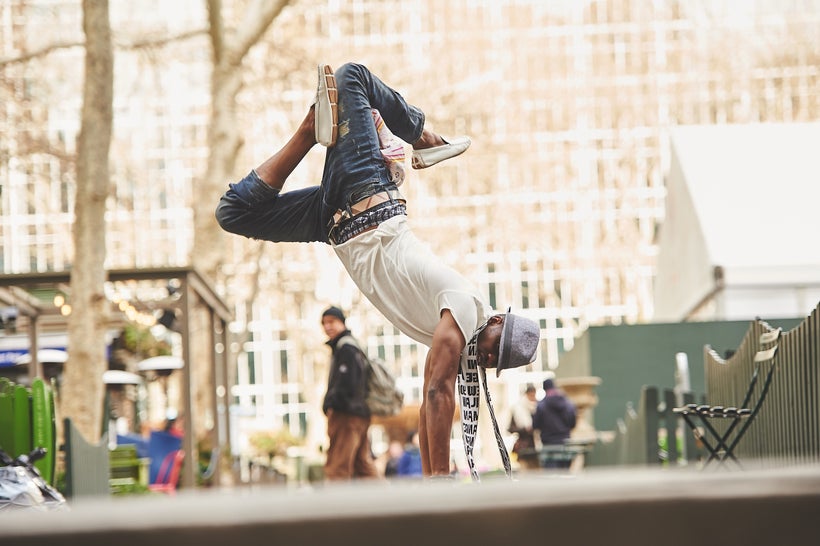 How can people find out more about this project, and show times in the local listing?
Following a successful screening engagement at the prestigious Helen Mills Theater in New York City, the TDMP motion picture will find its way into five theaters this fall for a special release in Nigeria. The special release will take place starting September 9, 2016 in select theaters across Nigeria. Cinemas include: Silverbird Abuja, Filmhouse Surulere, GDC Ajah,  Filmhouse Ibadan,  Filmhouse Portharcourt. Additional information about the premiere in Nigeria is available here:  WWW.TDMPTHEMOVIE.COM
Pick Top 5 places and/platforms, you would like to see this movie be released?
There are so many different places I want TDMP to be released. I want everyone to be able to experience it, whether that is through Netflix, Redbox, HBO, I just want people to be scrolling through a list of movies and TDMP to be there. I want people who would not usually choose to watch a movie like TDMP to stumble upon it and enjoy it. I also hope it is released to movie theaters in larger cities like New York, Chicago, Detroit and Boston.  
What is next for Mr. Alex Ore?
Great question. Well, I have 3 great scripts in the works. I hope the success of TDMP opens up doors for me so as to continue to create and tell these progressive and interesting African stories.  
Please list top 5 movie directors that inspired you? and how have they influenced your work and love for film?
This is easy. List goes thus: John Landis (loved his work as the director of Coming to America), Spike Lee, Tyler Perry, George Lucas and F Gary Gray. All these directors have influenced me greatly over the years simply by telling compelling stories through their lenses. 
Calling all HuffPost superfans!
Sign up for membership to become a founding member and help shape HuffPost's next chapter
This post was published on the now-closed HuffPost Contributor platform. Contributors control their own work and posted freely to our site. If you need to flag this entry as abusive,
send us an email
.