Lezley McSpadden, the mother of Michael Brown, officially announced her campaign for Ferguson City Council just a day after the four-year anniversary of her son's death.
Amid chants of "Run, Lezley, run," McSpadden revealed she'd be running in 2019.
"Three of my major things that I will focus on when I'm elected, because I'm speaking it into existence, is community policing, economic equality and access to health care for all of Ferguson's young children and everyday people," McSpadden said.
Prior to her announcement, McSpadden was emotional as she talked about Aug. 9, 2014 ― the day a police officer fatally shot her 18-year-old, unarmed son, sparking nationwide protests.
"I learned to walk again, and this is one of my first steps ― running for Ferguson City Council of 2019," she said after composing herself.
McSpadden had intimated she'd run for city council in April during a panel on police brutality at Harvard University.
"We have to get behind people who look like us and get them in these elected seats so that they can really do what's right by the community," McSpadden said at the time.
During the panel, family attorney Benjamin Crump remarked, "What a legacy that would be ― elected to the city council and supervising the same police department that killed Michael Brown."
Crump introduced McSpadden on Friday before she made her announcement, saying: "Today, she's turning pain into power."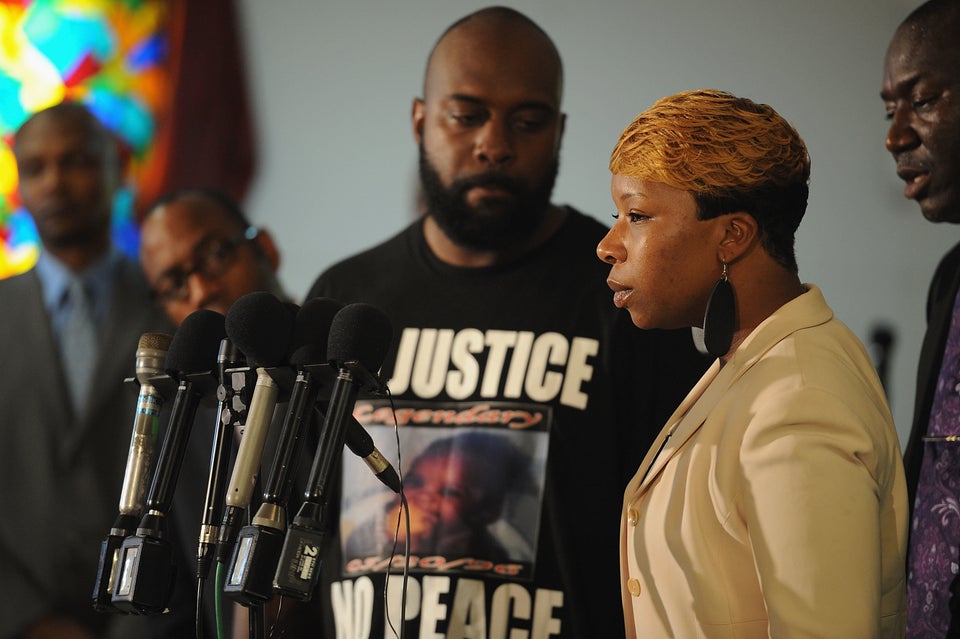 Michael Brown Protests In Missouri