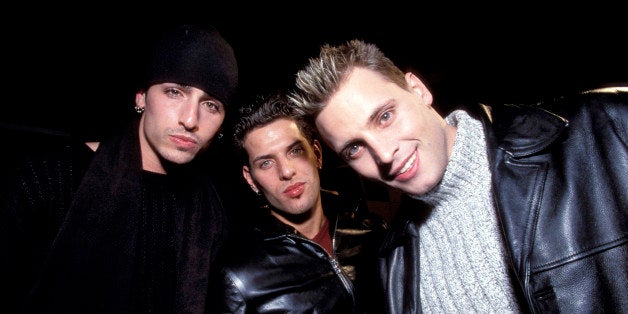 No song captures the season's carefree spirit quite like LFO's "Summer Girls." The late '90s throwback is infectious and kind of wonderful, save for its questionable lyrics. The brainchild of lead singer Rich Cronin, Dow Brain and Brad Young was admittedly a running list of inside jokes. You know you sang it at the top of your lungs but did you realize what you were actually saying?
The song's premise is an underlying tale of forgotten summer love, muddied by random cultural references found at the local mall or flipping through TV. These lyrics diminish any sincere love affirmation LFO was going for. Don't believe us? Here, we give you the 20 most absurd lines from Cronin's stream-of-consciousness classic.
1. "New Kids On The Block had a bunch of hits."
2. "Chinese food makes me sick."
3. "I like girls who wear Abercrombie & Fitch."
4. "Hip hop marmarlade spic and span."
5. "The great Larry Bird jersey 33."
6. "Billy Shakespeare wrote a whole bunch of sonnets."
7. "Macaulay Culkin wasn't 'Home Alone.'"
8. "Michael J. Fox was Alex P. Keaton."
9. "Cherry Pez, cold Crush, rock star boogie."
10. "Used to hate school so I had to play hooky."
11. "Dad took off when you were 4 years old."
12. "There was a good man named Paul Revere."
13. "Shake and wiggle to a hip hop song."
14. "I'll steal your honey like I stole your bike."
15. "Boogaloo shrimp and pop sticks."
16. "Let you off the hook like my man Mr. Limpet."
17. "Like the color purple, macaroni and cheese."
18. "Ruby red slippers and a bunch of trees."
19. "I like Kevin Bacon but I hate 'Footloose.'"
20. "Always been hip to the B-boy style."
The takeaway:

Before You Go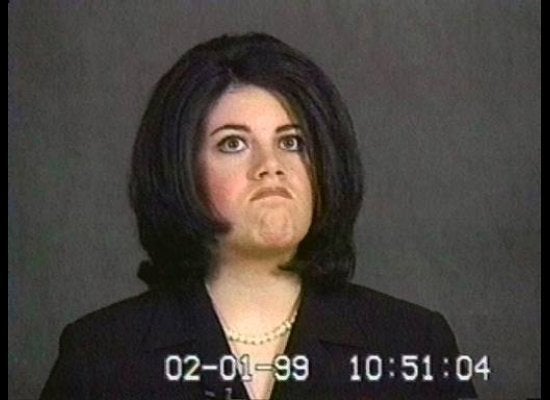 '90s Things We Don't Want to Revisit
Popular in the Community