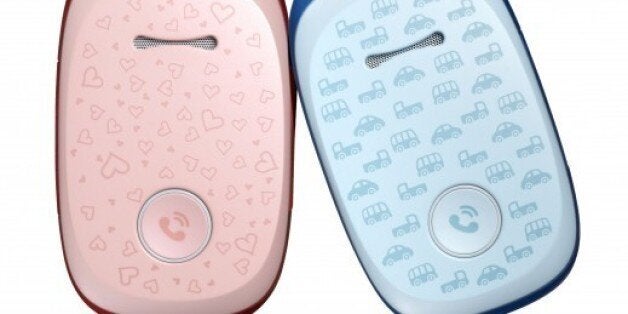 By: Tom's Guide / Michael Andronico Published: 07/09/2014 09:20 AM EDT on Toms Guides
Now that the LG G Watch is out, LG is targeting your tyke for its next wearable. The LG KizON is a wristband that uses GPS and Wi-Fi data to help parents keep track of their children via their smartphones. The kiddie band arrives July 10 in South Korea, and is slated to arrive in North America and Europe later this year.
Available in blue, pink and green, the KizON is designed for little ones in pre-school and primary school. Each KizON sports a long, thick front panel, which houses a speaker, built-in microphone and a single button that activates the wristband's One Step Direct Call feature.
With a single tap of a button, your child can instantly dial a pre-set phone number, which can be configured via any smartphone running Android 4.1 or higher. Kids can also answer calls using this button, and the device will automatically connect the call if a child fails to answer within ten seconds.
KizON uses its GPS and Wi-Fi capabilities to provide location reminders, which parents can program for specific times of day. The water- and stain-resistant device supports 2G and 3G networks and touts 64MB of RAM, and LG claims that its 400-mAh battery can last 36 hours on a single charge. LG plans on enticing little ones to don a KizON with a line of cartoon-inspired accessories, including the Hello Kitty add-on pictured above.
While the kids' wearables space is a fairly nascent one, LG's KizON isn't the first tech-minded wristband for little ones. LeapFrog recently revealed its $39 LeapBand, which is a childrens' fitness tracker with a full-color display and Tamagotchi-esque games. LG's kids band doesn't look quite as fun in comparison, but it certainly has the potential to give mom and dad some peace of mind.
Copyright 2014 Toms Guides , a TechMediaNetwork company. All rights reserved. This material may not be published, broadcast, rewritten or redistributed. ]]>