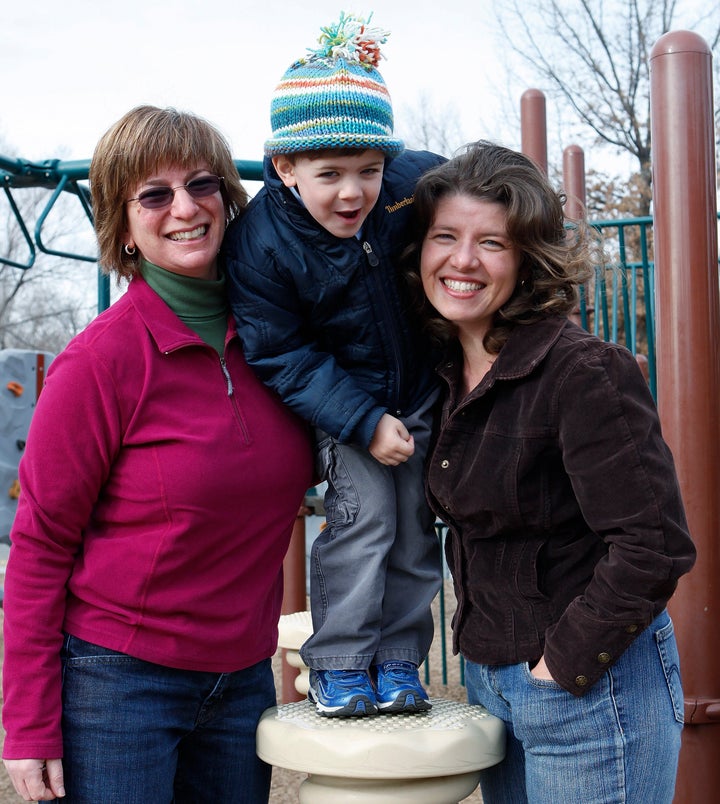 WASHINGTON -- As several states have moved to make it harder for same-sex families to adopt children or become foster parents, Rep. Pete Stark (D-Calif.) introduced legislation on Tuesday that would make such discrimination illegal across the country.
The Every Child Deserves a Family Act would "ban discrimination in adoption or foster care placement based on the sexual orientation, marital status or gender identity of the potential parent, or the sexual orientation or gender identity of the child," according to a statement from Stark's office. It has 33 Democratic co-sponsors in the House, and Sen. Kirsten Gillibrand (D-N.Y.) will introduce a companion bill in the Senate in the coming weeks.
When asked why he decided to introduce the measure, Stark cited the "homophobic opposition that has tried to decide that gay people aren't suitable adoptive parents."
"I take exception to that," Stark told The Huffington Post. "We have a tremendous need for adoptive parents in this country. We've got thousands of kids who would otherwise be stuck in foster care, which isn't a very good place for them to end up. This is a human rights issue."
The legislation comes as Virginia's State Board of Social Services rejected adding protections against discrimination in adoption proceedings on the basis of sexual orientation, gender, age, religion, political beliefs, disability and family status. Currently, the state prohibits discrimination on national origin, race and color.
Last month, Arkansas' high court struck down the state's law barring same-sex couples from adopting. In an opinion published without dissent, the court argued that the law violated individuals' right to privacy.
Addressing conservative Iowa group the FAMiLY Leader in a speech Tuesday, possible GOP presidential candidate Rick Santorum spoke out against single people and gays as parents. According to video shot by Igor Volsky at ThinkProgress, Santorum told a story about how he recently told a lesbian woman that it was a "privilege," not a "right," to be a parent.
"I think he's crazy," Stark said. "I don't know where he comes up with those ideas."
Jennifer Chrisler, the executive director of the Family Equality Council, which advocates for LGBT families, also took issue with Santorum's comments.
"What planet does he live on?" asked Chrisler in a statement. "The simple truth is that today's modern American family is made up of all types of configurations. One in four children in this country is currently being raised by a single parent. Two and a half million families are headed by single dads and one a half million kids are being raised by grandparents. The only traditional family unit that exists is in the 1950s show 'Ozzie and Harriet' and in Rick Santorum's head. How dare he question the ability of single parents to provide loving stable homes to their children? How dare he!"
The prospects for Stark's bill seem slim. Currently, there are no GOP co-sponsors, although Stark said he has heard from a few Republicans who may support it.
According to the Family Equality Council, one million LGBT parents in the United States raise two million children.
Science shows that children raised by same-sex couples do as well on average as children raised by two parents of different genders. A study in the Journal of Marriage and Family last year challenged the notion that children with same-sex parents are at a disadvantage compared with children who live with a mother and a father.
Popular in the Community