While interning for HuffPost Gay Voices I have, for the past month, had the pleasure of researching, writing and ultimately sharing an LGBT icon every day in honor of LGBT History Month. Though I've been fortunate enough to go through grades K-12, college and grad school, I was never taught LGBT history in all those years (California is the only state that requires LGBT history in its curriculum), so this has been an incredible opportunity to recognize and educate myself on these extraordinary human beings. When I was in the closet, I relied solely on gay media as my source of information on LGBT people, issues and stories. Where I am in my life now, having grown up a bit (there's still some growing up to do!), and having come out to my parents at 22 and lived in wonderful cities like Chicago and New York City, I still find myself constantly intrigued by our community, yearning for more knowledge about things like the Stonewall riots, the origins of Pride and, honestly, how RuPaul become such a fierce queen. Each icon I've discovered has instilled in me a sense of pride and even greater hope in the upswing of our civil rights movement.
HuffPost Gay Voices Senior Editor Noah Michelson reminded me to make sure that we reflect the diversity within our community when choosing our LGBT history icons for the month. That includes lesbians, gay men, bisexuals, transgender men and women and LGBT people of color. So as we started compiling our list of people, I, for the life of me, could only think of George Takei to represent the Asian LGBT community. This disappointed me, because I'm a first-generation Filipino American. I felt like I should know more. (Maybe my Asian card, or more specifically my "gaysian" card, should have been taken away.)
So here's what I came up with: 54 LGBT Asians -- count 'em! -- in media, the arts, fashion and politics. From familiar faces such as Margaret Cho and BD Wong to perhaps lesser-known individuals such as Urvashi Vaid and Kim Coco Iwamoto, there are certainly many Asians in the LGBT community for us "gaysians" -- and everyone else -- to look up to.
While I absolutely love our icons and admire the progression of LGBT rights and visibility here in the U.S., including the growing number of gay couples in mainstream television, I can't help but notice that virtually none of them are people of color. Rob Stephenson, professor of global health at Emory University and a fellow with the OpEd Project, points out this very fact in a blog post for The Huffington Post. Although he specifically talked about the lack of black gay couples on television, the issue resonates with other racial minorities.
Our diversity is one of our greatest assets and we must showcase it if we want to dispel the perception that gay is white. LGBT people come from every walk of life, but most people wouldn't know it by what they see and read. The prevailing images of LGBT people are celebrities like Ellen DeGeneres, elected officials like Barney Frank, and organizational leaders who are mostly white. All of these individuals are exemplary representatives for our LGBT movement. Taken as a whole, however, you can be sure that the first observation people of color will make is that these leaders are all white. Whether we like it or not, this image of a racially homogenous LGBT leadership feeds the perception among people of color communities that LGBT people are not Black, Latino/a or [Asian Pacific Islander].
Quite frankly, I'm happy she said this, because I feel the same way. My ethnicity trumps my sexuality. In other words, I've always felt that my being Asian dictated my comfort level with my being gay. And what I love about Gay Voices, and what's so beautiful about it, as Noah Michelson has pointed out, is the fact that The Huffington Post is the only mainstream news outlet with an entire section dedicated to LGBT stories. That's profound! So it's imperative that we fully represent ourselves to a mainstream audience and perhaps break down cultural barriers when it comes to LGBT acceptance and understanding.
With that, and with LGBT history month coming to an end, I hope this slideshow of LGBT Asians inspires young gay Asians (or just anyone!) looking for a role model, and even older people. It certainly has given me some inspiration.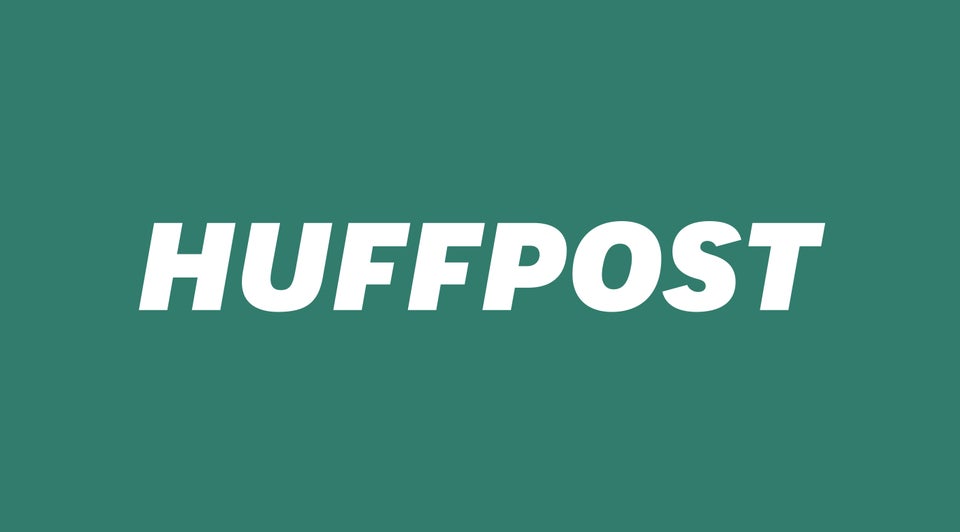 LGBT Asians
Correction at 5:03pm ET on October 29: In an earlier version of this slideshow, David Henry Hwang was identified as LGBT. He is actually a straight ally.
Popular in the Community