Houston voters last week overwhelmingly rejected a city ordinance providing comprehensive nondiscrimination protections, dealing a blow to civil rights groups that had heavily campaigned for the measure. The lopsided loss came as a surprise to many, since the measure had heavy support from some big-name politicians, celebrities and companies both in Houston and nationwide.
But a number of companies with heavy footprints in Houston stayed silent, despite having strong records on lesbian, gay, bisexual and transgender rights.
The Houston Equal Rights Ordinance -- dubbed HERO for short -- would have barred discrimination on the basis of race, age, military status, sexual orientation, gender identity and 10 other categories.
An LGBT activist involved in the HERO fight confirmed that the coalition also reached out to BP, Chevron, Deloitte and Shell to try to get their support. Those companies never came out with stances specifically on HERO. BP has its headquarters in Houston, and the other three companies are all in the top 10 biggest employers in the city.
BP spokesman Brett Clanton told The Huffington Post that the company has long opposed discrimination of any kind, but did not comment specifically on HERO.
"We strive to ensure that our workforce represents the societies where we operate and reflects an environment of inclusion," he said. "And we expect our community and business partners to act in a way that's consistent with our sense of fairness and equal opportunity."
Shell spokeswoman Kelly op de Weegh stressed in a statement that the company has "been a leader in Diversity & Inclusion practices for many years, with inclusive policies, benefits, and a workplace culture that is supportive of LGBT employees."
"Our approach to influencing externally has been to work in partnership with organizations who are experts in advocating for underrepresented groups," she added.
Chevron and Deloitte didn't return a request for comment.
The Huffington Post also reached out to Kroger, Macy's and Walmart -- which all employ thousands of people in the Houston area -- about their HERO position, but none replied.
All seven of these corporations are traditionally strong gay rights allies and rank high on the Human Rights Campaign's Corporate Equality Index, which grades whether corporations have LGBT-friendly policies.
Walmart also spoke out when Indiana passed a "religious freedom" law that opened the door for businesses to discriminate against LGBT individuals. The national opposition eventually forced Gov. Mike Pence (R) to sign a revised measure that explicitly bars a business from denying services to someone on the basis of categories that include sexual orientation and gender identity.
In Houston, the conservative opposition successfully shifted the focus of the HERO debate to the protections for sexual orientation and gender identity, scaring the public into thinking that male sexual predators could claim transgender status to enter women's restrooms and assault women. The proposition never specifically mentioned bathrooms. It did, however, bar discrimination in public accommodations, which include public restrooms.
Although cities that have instituted nondiscrimination ordinances have not seen any increase in the number of bathroom sexual assaults, the vast majority of transgender people report facing harassment in restrooms.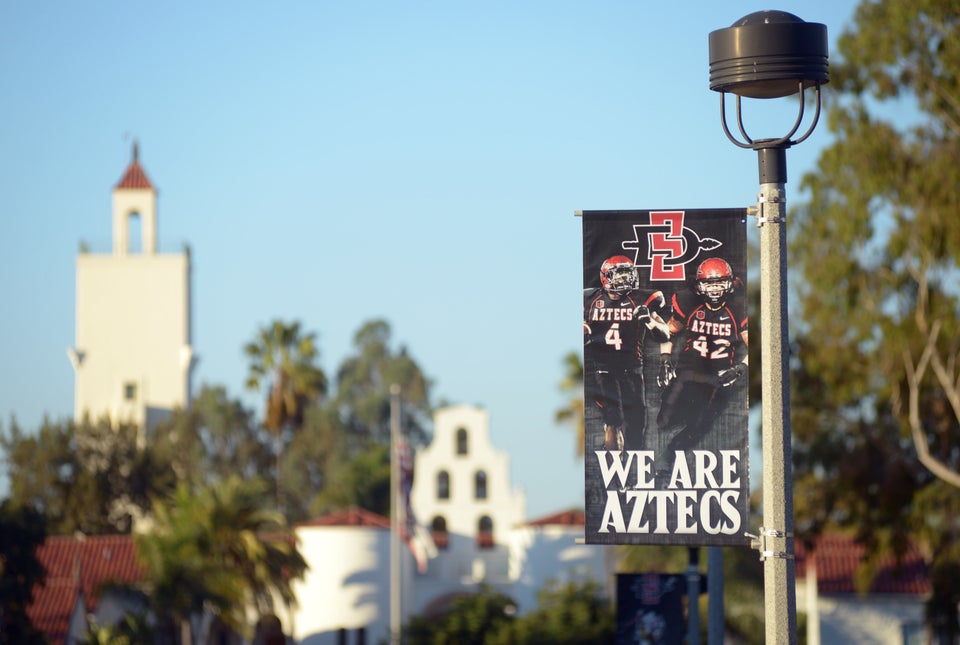 Top LGBT-Friendly Universities And Colleges
Popular in the Community