Equally Blessed, a coalition of LGBT Catholic organizations, recently learned they would not be allowed to use a Philadelphia parish center for events during Pope Francis's historic U.S. visit in September. The decision appears to have been nudged if not directly mandated by the Archdiocese of Philadelphia, the group says, and it is yet another move by church authorities in the city to show LGBT Catholics that their voice at the World Meeting of Families is not entirely welcome.
Equally Blessed is hosting a pilgrimage to Philadelphia for the World Meeting of Families, which runs from Sept. 22-27. The group planned to use St. John the Evangelist Catholic Church for "educational and outreach events" during the week, including one event titled "TransForming Love: Exploring Gender Identity From Catholic Perspectives."
"There is a lack of information in the Catholic Church about gender identity, and this workshop was designed to provide information based on personal experience," Francis DeBernardo, director of New Ways Ministry, told The Philadelphia Inquirer.
In order to share what Marianne Duddy-Burke, director of DignityUSA, called "the real stories of Catholic families" with LGBT members, Equally Blessed sent a letter to the Vatican in July urging Pope Francis to meet with them and hear their stories during his visit.
"By meeting with folks like these very committed faithful pilgrims who are going to be there on behalf of the LGBT community, he'd get to see how spiritually grounded these people are," Duddy-Burke told The Huffington Post.
Ken Gavin, spokesman for the Archdiocese of Philadelphia, said that the parish made the final call not to host Equally Blessed, though the archdiocese had offered strong guidance. Gavin told The Inquirer there was an expectation that "any parish-sponsored activities would feature content that is in line with church teaching."
Presumably, the planned events would contradict official Catholic Church teaching that says "homosexual acts are intrinsically disordered" and gender identity is fixed and God-given.
"If archdiocesan administration were to become aware of any activities to the contrary it would be their responsibility to look into the matter and ask that appropriate corrective action be taken," Gavin said.
He added that the matter was not confined to LGBT-related programming.
Despite the news, the Equally Blessed pilgrimage will not be deterred. The group is making arrangements to relocate its supplemental workshops to Arch Street United Methodist Church, DeBernardo told HuffPost.
"The archdiocese may have the power to deny access to buildings, but these families' messages of faith, hope, and love will still be proclaimed during the World Meeting of Families," DeBernardo said.
Catholic teaching on LGBT issues "causes a lot of pain and alienation for people," Duddy-Burke said. But the members of the pilgrimage have all "found ways to stay in the church," and maintain their faith, she said, despite these issues.
"Our purpose is to be there as Catholic families and make visible the fact that there are a lot of families in the church that are struggling with these issues," Duddy-Burke said.
The sole LGBT-related breakout session listed on the World Meeting of Families' preliminary agenda features a gay man who has embraced a life of celibacy. He will be joined by his mother for the workshop. "There is at times loneliness and frustration in obedience, but there have also been rich rewards," Ron Belgau, the planned presenter, wrote in a blog about living a celibate lifestyle
Duddy-Burke is glad to see LGBT programming included in the World Meeting of Families, but said celibacy is not a realistic goal for most LGBT Catholics. What the pope and other Catholics need to hear are stories about families who have fully embraced their LGBT members, she said, as well as their faith.
Every family joining the Equally Blessed pilgrimage has its own story to share, Duddy-Burke said, though the Vatican has not responded to the group's request for an audience with the pope as of Aug. 18.
The group has not planned any demonstrations or protests to get its point across, and instead plans on simply joining the thousands of faithful who will attend the meeting. Many of those in attendance may hold welcoming attitudes toward the LGBT community, as recent poll data would suggest, but they may not feel comfortable expressing these views.
By showing up and demonstrating their faith, Duddy-Burke said the coalition of LGBT families hopes, "to be visible to the folks who don't feel they can be visible, themselves."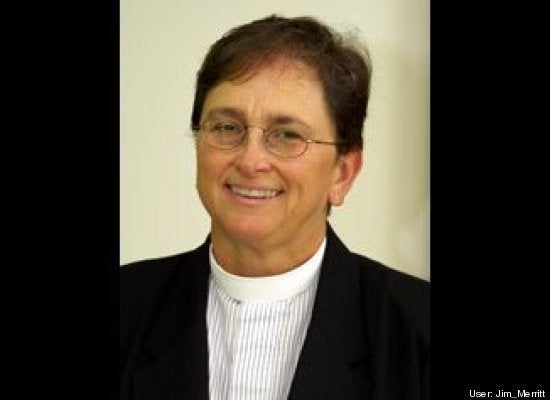 Most Inspiring LGBT Religious Leaders
Related
Popular in the Community