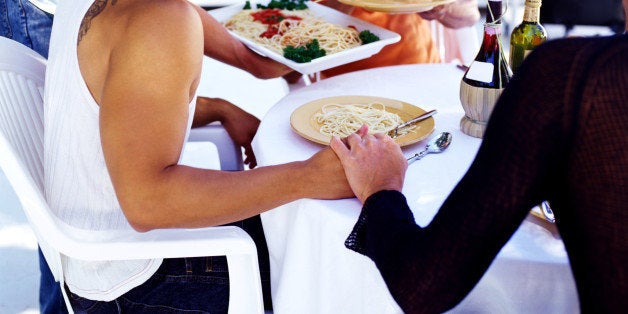 Since then, other businesses have made national headlines after taking public stances against same-sex marriage and other lesbian, gay, bisexual and transgender (LGBT) causes. Earlier this month, the owner of a bakery in Pennsylvania cited her religious beliefs as her incentive for rejecting a lesbian couple's request for a commitment ceremony cake, just days after a bridal salon (which also happens to be located in the Keystone State) similarly turned away a pair of brides-to-be who sought gowns for their forthcoming wedding.
Slade Sohmer, Head of News at Whisper, placed a call out on the app asking users to anonymously submit their personal experiences with anti-LGBT discrimination at restaurants, shops and other businesses. What follows is a collection of those responses from across the U.S. and beyond.
Check out more on Whisper here.
Belfast, Northern Ireland
St. Paul, Minnesota
Check out more on Whisper here.

Popular in the Community