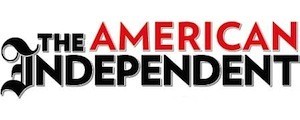 MINNEAPOLIS, M.N. -- "I believe that people who are either transsexuals or transvestites -- I don't know what the proper term is -- traditionally are more liberal-minded thinking people, tend to associate more with the defendants because, obviously, they have been either ridiculed before or are feeling in a position of being in a microscope all the time and are outcasts which lends themselves to associating more with the defendant."
That was part of the reason a California prosecutor gave for removing Christopher Lewis -- an African-American potential juror described by the trial judge as a "man dressed as a woman" -- from a jury in 2000.
It would have been illegal to remove Lewis based on the fact that she was black, so the judge had to make sure that the prosecutor could articulate a reason other than race.
"Did you excuse Chris Lewis or Christopher Lewis partly … you had
some reason to believe that this individual was a cross-dresser or transvestite?"
"Yes," replied the prosecutor.
In 2005, a federal court upheld Lewis' removal, observing that "no federal law" prevents attorneys from removing "cross-dressers or transvestites" from juries.
Lewis' experience is not unique. Federal courts have consistently declined to prohibit attorneys from openly discriminating against LGBT people during jury selection. And as recently as last year, the U.S. Department of Justice told a panel of judges that it "takes no position" on whether the case law that prohibits attorneys from removing jurors based on race or sex should be extended to cover sexual orientation.
While California has since banned jury discrimination based on sexual orientation, most other states have not.
Minnesota state Sen. Scott Dibble is fighting to change that. He introduced a bill earlier this year that would add sexual orientation and marital status to the list of categories for which jurors cannot be dismissed in his state. Minnesota law currently bars discrimination in jury selection based on race, color, religion, sex, national origin, economic status, or a physical or sensory disability.
Dibble, along with Minnesota LGBT rights activists, says that under Minnesota law, the bill would also protect transgender people.
"This affects peoples lives," Dibble, who represents Minneapolis, told The American Independent. "LGBT people provide important perspectives in terms of jury duty," he said.
"Being specifically excluded because of [sexual orientation] status flies in the face of the values that all Americans share," said Dibble.
For Dibble, the issue raises the concern that people may not get a fair trial. He argues that if jurors can be dismissed for being gay or lesbian, then people accused of crimes are "not being judged by their peers."
The Sixth and Seventh amendments to the U.S. Constitution ensure that Americans have access to a trial by jury. "In all criminal prosecutions," the Bill of Rights reads, "the accused shall enjoy the right to a speedy and public trial, by an impartial jury of the state and district wherein the crime shall have been committed."
Courts and lawmakers have quibbled for more than 200 years over what makes up that "impartial jury." Until the 20th Century, women in many states were barred from serving on juries, and it wouldn't be until the 1980s that prosecutors were prohibited from systematically excluding African Americans from juries.
In the 1986 case of Batson v. Kentucky -- and in a series of cases that elaborated on it -- the U.S. Supreme Court ruled that jurors could not be dismissed solely because of their race.
Attorneys have two tools to create a jury. They can remove a juror for cause if the juror has an obvious bias such as being related to the defendant or expressing an opinion that makes clear he or she cannot fairly consider the facts.
Attorneys also have a limited number of peremptory strikes, which they can use to remove jurors who don't have an obvious bias. In most cases, the attorney doesn't have to state a reason, but if race is the motivation, it's a violation of Batson.
Under the Batson test, if a defense attorney makes a plausible showing that the prosecutor is dismissing jurors based on their race, the prosecutor must then state race-neutral reasons for the peremptory strikes. The judge then determines whether the jurors were improperly excluded. (It works the other way, as well; prosecutors can object to the defense's peremptory challenges by arguing they were based on race.)
The Supreme Court has extended Batson to cover discrimination based on sex, but it has never outlawed peremptory strikes based on sexual orientation or gender identity.
Perhaps the most famous instance where jurors were dismissed because of their sexual orientation occurred during the trial in the 1978 murder of Harvey Milk. Dan White was charged with the murders of Milk, a gay San Francisco city supervisor, and Mayor George Moscone. Deliberate efforts by White's defense attorneys excluded gays and lesbians from the jury.
The judge in the case told the defense that it couldn't ask potential jurors their sexual orientation, so attorneys did the next best thing.
They asked questions like, "Have you ever supported controversial causes, like homosexual rights, for instance?" and inquired about one juror's "roommate." In the end, the jury contained no openly gay or lesbian jurors in a city that, at that time, had an estimated LGBT population of one-in-six.
The ensuing verdict -- two voluntary manslaughter convictions and less than eight years in prison -- roiled the LGBT community of San Francisco.
Randy Shilts' book, The Mayor of Castro Street, captured the scene as community members took to the streets chanting, "All-straight jury. No surprise. Dan White lives. And Harvey Milk dies." The protest turned into a riot, now known as the "White Night Riots" and ended in a clash with police and the burning of several police cars.
In the decades following the Harvey Milk case, there have been a number of advances in rights for LGBT people. But in most of the country, equal jury service isn't one of them.
In 2008, a Massachusetts appellate court declined to overturn a murder conviction after the defendant argued the prosecutor had "improperly used a peremptory challenge to remove a juror who may have been either homosexual or transgendered."
At the trial, which had taken place seven years earlier, "the prosecutor attempted to challenge the juror for cause because, the prosecutor said, the juror had some 'identification issues,' seemed to be a man dressed as a woman, and appeared to have breasts," according to court documents.
The defense attorney responded, "I see a man who maybe at best I would argue might be a homosexual. And if the Commonwealth's intention is to challenge on the homosexuals․"
The appellate court explained that after the trial judge denied the challenge for cause, the prosecutor used a peremptory challenge to remove the juror.
The prosecutor disputed the defense's suggestion that it was engaging in a "pattern" of removing gays from the jury. "I don't even know of any even homosexuals that have been before us," said the prosecutor. "This particular gentleman was dressed, in my opinion, like a female and he has breasts and so forth. And, frankly, I was just looking at this from a common sense point of view. This guy has a lot of identification issues."
In denying the appeal, the appellate court observed, "To date, this court has not considered the question whether the exercise of a peremptory challenge to remove a juror because of his or her sexual orientation or because the juror was transgendered would violate the guarantees of art. 12 [of the Massachusetts Declaration of Rights] or the equal protection clause [of the 14th Amendment to the U.S. Constitution]. Nor, it appears, has any other court."
The appellate court ruled that defense counsel's failure to formally object to the challenge during the trial and the "factual ambiguity" surrounding the incident prevented the court from deciding whether sexual orientation and gender identity could be considered in dismissing jurors. "Defense counsel appeared to object to the prosecutor's supposed use of a peremptory challenge to remove the juror on the basis of homosexuality," wrote the court, "while the prosecutor seemed clearly to focus on what he perceived to be the transgendered appearance of the juror."
Thirteen years earlier, prospective juror Steve Grandell had been dismissed from a trial in Hennepin County District Court in Minnesota. The assistant district attorney reportedly used a peremptory challenge to strike Grandell because Grandell appeared to be a man dressed as a woman. In reality, Grandell identified as transgender.
The defense attorney in the case objected to the challenge, but the judge overruled him.
Grandell told the Star Tribune at the time that he thought he was dismissed by the prosecution "not only because of his style but because the case that was being heard involves sexual assault between an adult and a minor."
Transgender people, he said, "are always lumped in with sexual deviants."
He told the paper, "I went to jury duty as who I am. I dressed as I always dressed. If I wouldn't have, I would have been lying. I'd have been taking a step into the closet, and I think that's a dark and dangerous place."
'Excluded on the basis of his sexual orientation'?
Sometimes allegations of discrimination against LGBT jurors are difficult to prove.
In 2002, Timothy Ehrmann and Eugene Blaylock, both gay, were arrested on drug charges after a traffic stop in Arizona. When officers searched the vehicle, they discovered methamphetamines and a laptop containing emails that documented illegal drug sales.
According to court documents, during jury selection, the defense accused the government of striking a potential juror named Ferguson because of his sexual orientation.
"In this case, the record clearly establishes that prospective Juror Ferguson was singled out and excluded on the basis of his sexual orientation," Blaylock's lawyer argued during the appeal. "The Court asked him whether he was married and had children, to which he answered no both times. Ferguson testified that he was an organist and pianist at a 'liberal church in Downtown Minneapolis' and enjoyed activities such as writing and gardening. Although Ferguson was not the only juror to indicate that he or she was unmarried, Ferguson was also asked by the Court whether he had 'a significant other.'"
Ferguson answered that he had a male partner. The prosecutor subsequently struck Ferguson from the jury. The defense objected.
According to the trial transcript, the prosecutor argued that he was already concerned about Ferguson before learning that he was gay. The trial judge agreed and allowed Ferguson to be removed.
In its 2005 opinions upholding Blaylock's and Ehrmann's convictions, the 8th Circuit Court of Appeals stated that it didn't believe that sexual orientation was covered under Batson and that even if it was, the prosecutor had stated several legitimate grounds for removing the juror.
"While we seriously doubt Batson and its progeny extend federal constitutional protection to a venire panel member's sexual orientation," wrote Judge William Riley, "our review of the trial record persuades us that even if Ehrmann made a prima facie case of purposeful discrimination, his Batson objection fails because the government offered legitimate, nondiscriminatory reasons for striking the panel member."
Judge Riley added, "The prosecutor told the district court he questioned the suitability of this panel member even before learning of the panel member's sexual orientation. The prosecutor was concerned about the panel member's liberal education and background, his livelihood as a musician, and his being a potential loner."
Kyle White, one of the attorneys who represented Ehrmann, doesn't buy that reasoning.
"It was so clear that he was being stricken due to his sexual orientation," White told TAI.
White, who has represented clients who were part of the LGBT community in the past, said that his experiences with this case are part of a larger problem of discrimination against LGBT people in the criminal justice system.
"The discrimination that has occurred in [cases involving LGBT people] has been some of the most hideous, and often times it's very subtle."
A 2003 civil case in Missouri hinged on a juror's "alternative lifestyle."
After Nissan Motor Acceptance Corporation attempted to repossess a vehicle belonging to William and Jennifer Brooker, the Brookers filed a counterclaim saying that Nissan sold them a car that had previously been in an accident without disclosing that fact.
During jury selection, lawyers for Nissan struck a juror named Mitchem.
"Mr. Mitchem is different, that's the best I can put it. I think he's just someone who would not necessarily be defense minded," the attorney for Nissan said. The attorney later added, "I have tended to find that people with alternative lifestyles are -- or perceived alternative lifestyles -- tend to be fairly liberal in their thinking."
The Brookers, according to the appeals court, claimed that the removal of Mitchem "constitutes grounds for a new trial because he was impermissibly kept
from the jury on the basis of 'sexual orientation.'"
The court disagreed, writing that Nissan's counsel "did not inquire into Mr. Mitchem's sexual preference, he simply surmised, based on Mr. Mitchem's appearance and demeanor, that he was potentially biased against corporate defendants."
"Missouri has not declared that it is a Batson violation to use a peremptory challenge on the basis of perceived alternative lifestyle," the court wrote. The court went on to note that Missouri has not adopted legislation protecting LBGT people from discrimination, adding: "If the Missouri legislature desired to protect this class in jury selection, as California has, it would have enacted such a statute. Moreover, the United States Supreme Court has yet to include sexual orientation within the purview of Batson. … Thus, there is no reason for this Court to expand the boundaries of Batson at the present time."
'The government's ultimate position is that it takes no position'
Even under the Obama administration, the Department of Justice has declined to urge judges to bar discrimination against LGBT potential jurors.
Daniel Osazuwa, a gay Nigerian immigrant was serving prison time for bank fraud in California, and was later charged with assault against a prison guard. Osazuwa argued that he was merely hugging the guard as is custom in his nation of origin and suggested that the guard's allegations were based on his alleged prejudice against gay men.
During jury selection, federal prosecutors dismissed a female juror, identified as J.T., who said that she formerly had a female "domestic partner." When the defense challenged that dismissal, the prosecution argued that it had been motivated by the fact that, among other things, J.T. had expressed positive views about her Nigerian friends, and not by her sexual orientation. The trial judge sided with the prosecution.
When Osazuwa appealed, the government argued that he had failed to show that sexual orientation was a factor in the jury selection and that the appeals court therefore shouldn't consider whether Batson applied to sexual orientation.
Nonetheless, a government brief laid out what it described as "two obvious reasons to be reluctant to extend Batson to sexual orientation." Doing so, argued the government, "would require either prying into the understandably sensitive topic of jurors' sexuality or inferring their orientation based on offensive stereotypes." In addition, the government contended that discrimination based on sexual orientation "has never been linked to systematic discrimination in jury selection in the way race and gender historically were."
During oral arguments, 9th Circuit Judge Marsha Berzon brought up the Obama administration's recently adopted position that stronger legal protections -- known as "heightened scrutiny" -- should be applied to sexual orientation. Berzon suggested that this shift might make courts more likely to decide that the LGBT community should be covered under Batson. "What," asked Judge Berzon, "is the government's ultimate position" on the matter?
"I'm going to frustrate you, your honor," responded Assistant U.S. Attorney Mark Yohalem, "because the government's ultimate position is that it takes no position on that."
The appeals court ultimately declined to decide whether removing jurors based on sexual orientation is unconstitutional, ruling instead that the trial court had not clearly erred in accepting the prosecutor's explanation that J.T. had been dismissed based on her friendships with Nigerians.
Asked about the Justice Department's position on jury discrimination, a spokesperson told TAI, "We are always looking for ways to address unfair discrimination in our justice system including discrimination based on sexual orientation. We have no additional comment at this time."
'One of our most fundamental civic responsibilities'
California is one state where all three branches of government have taken a position against jury discrimination.
Back in 1995, a trial judge allowed the dismissal of two women jurors from a burglary case because they were lesbians. Gays and lesbians, according to the judge, did not constitute a "cognizable group" entitled to protection in jury selection.
But the California Court of Appeals disagreed. In a 2000 ruling written by Justice William Bedsworth, the court found that sexual orientation cannot be a basis for excluding jurors in California trials.
"It cannot seriously be argued in this era of 'don't ask; don't tell' that homosexuals do not have a common perspective -- 'a common social or psychological outlook on human events' -- based upon their membership in that community," he wrote. "[T]hey certainly share the common perspective of having spent their lives in a sexual minority, either exposed to or fearful of persecution and discrimination. That perspective deserves representation in the jury venire, and people who share that perspective deserve to bear their share of the burdens and benefits of citizenship, including jury service."
Bedsworth added: "But we cannot think of anyone who shares the perspective of the homosexual community. Outside of racial and religious minorities, we can think of no group which has suffered such 'pernicious and sustained hostility' ... and such 'immediate and severe opprobrium' as homosexuals. … Both the defendant and the community are entitled to have that perspective represented in the jury venire."
That court decision spurred legislation in California later that year to bar discrimination in jury selection.
Members of the religious right railed against the bill.
"Gays, lesbians, and bisexuals are a politically charged, activist minority fighting to advance a dangerous, radical sexual lifestyle. The bill's findings identify them as a group that has a chip on its shoulder. That is exactly the type of social segment that should be excluded from certain trials," said the Committee on Moral Concerns in testimony to the California General Assembly.
But Gov. Gray Davis signed the bill.
"As Americans and as Californians, jury service is one of our most fundamental civic responsibilities," Davis said. "No Californian should be deprived of the opportunity to share in our system of justice simply because they are gay or lesbian."
While the California law refers specifically to "sexual orientation," analysts at the Transgender Law Center in San Francisco and Equality California, a statewide LBGT rights group, say they believe it would be interpreted as barring discrimination based on gender identity.
In 2007, Oregon passed similar legislation.
Activists elsewhere are looking to follow their lead.
Phil Duran of Outfront Minnesota, the state's largest LGBT advocacy organization, told TAI that the bill pending in Minnesota to outlaw jury discrimination is an important one.
"We believe nobody should be refused the opportunity to serve their community simply because of their sexual orientation, gender identity, or marital status in jury service," he said. "As numerous Court rules make clear, discrimination in any aspect of our justice system undermines the public's confidence that a person may have their day in court where their concerns will be heard without prejudice or bias."
"In the end," adds Duran, "nobody should be allowed to hang a 'no gays allowed' sign on the jury room door."
Calling all HuffPost superfans!
Sign up for membership to become a founding member and help shape HuffPost's next chapter
BEFORE YOU GO