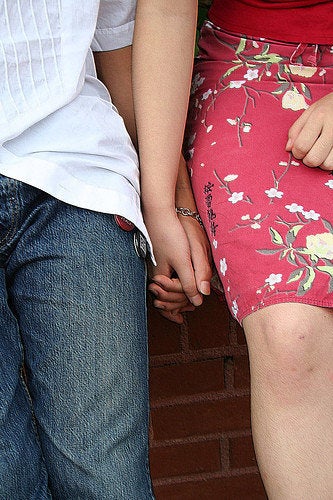 In five countries around the world, consensual sex between same-gender partners is considered a crime punishable by death. In 76 countries, it is a crime with a prison sentence if convicted. And for millions of lesbian, gay, bisexual, and transgender (LGBT) individuals, verbal abuse and physical violence -- ranging from psychological torture to beatings and murder -- are the status quo and often go unprosecuted by local and national authorities in many countries. These continued human rights abuses are unacceptable, and the Obama administration is committed to combating them, but we also need your help.
Last December, the U.S. Secretary of State Hillary Rodham Clinton launched the Global Equality Fund -- a new initiative to defend the human rights of LGBT persons in communities around the globe. The Fund encourages direct participation by individuals, foundations and corporations to develop strong partnerships aimed at supporting civil society groups around the world. Activists and civil society organizations can apply for small grants to advance equality, support advocacy and increase dialogue in communities where LGBT persons face serious or systematic violations of their human rights.
To help raise awareness about the Global Equality Fund, the U.S. State Department has forged a new partnership with The mGive Foundation. mGive empowers individuals to become everyday philanthropists, to promote causes and make donations using mobile technology. Through this partnership, anyone can help support and promote the human rights of LGBT persons in communities around the globe via text message to the Global Equality Fund.
This unique partnership with The mGive Foundation demonstrates the notion that individuals can engage directly with the government to create positive change in the lives of people around the world. Every donation symbolizes a commitment by an individual to ensuring equality for all people.
Mobile devices are never more than an arms-length away, and studies from The mGive Foundation show people keep their cell phone numbers for more than seven years. Text messages are opened at a rate of 97 percent. Emails often sit unopened for days. A text campaign makes the most sense to bring about change and awareness for LGBT issues because mobile is the most accessible, effective advocacy and communications tool. mGive created the mobile channel for social good and continually innovates new technology to focus the efforts of many individuals into one strong voice.
Secretary Clinton's speech in Geneva aimed to empower LGBT activists as they raise their own voices in pursuit of fairness and equality with dignity and rights in their communities. And through the Global Equality Fund, we hope to see accomplishments and progress in securing human rights for LGBT people.
In a sign of the growing recognition of the human rights of LGBT persons, 85 countries signed the United Nations Statement on Human Rights, Sexual Orientation and Gender Identity in 2011. Nineteen countries have adopted hate crimes statues that are fully inclusive of LGBT people. The Global Equality Fund seeks to utilize these developments to help inform and strengthen local and national advocacy efforts abroad.
On July 23, Secretary Clinton was honored alongside Sir Elton John by the Human Rights Campaign for their continued support of global equality for LGBT people. Secretary Clinton, Elton John and others in attendance, including Sharon Stone, lent their voices to explain how crucial it is that we support equality today. Chad Griffin, the president of the Human Rights Campaign, highlighted the importance of global equality noting that we cannot be blinded by our borders. As part of an international community, he noted, we must advocate for the human rights of all persons, no matter where they are or their local situation.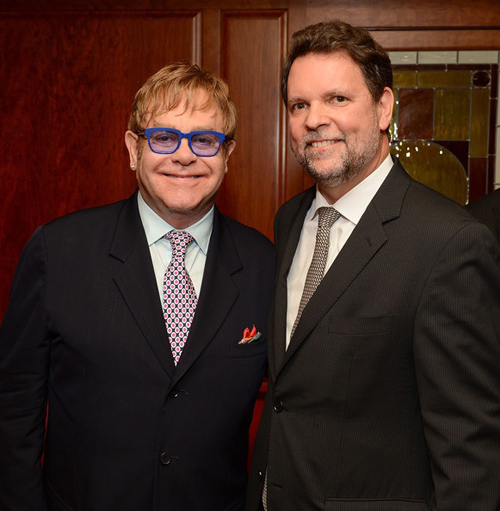 Leaders in all communities are shaping the dialogue and advancing the understanding that all people be treated fairly and equally in dignity and rights. But even one foreign government that persecutes an individual because of who they are or who they love is one too many. As Secretary Clinton said, "gay rights are human rights, and human rights are gay rights."
The Global Equality Fund seeks to engage individuals, foundations and corporations to advance equality and human rights for LGBT people around the world. You can lend your support today by via text message. To learn more and donate, visit the mGive foundation site.
REAL LIFE. REAL NEWS. REAL VOICES.
Help us tell more of the stories that matter from voices that too often remain unheard.