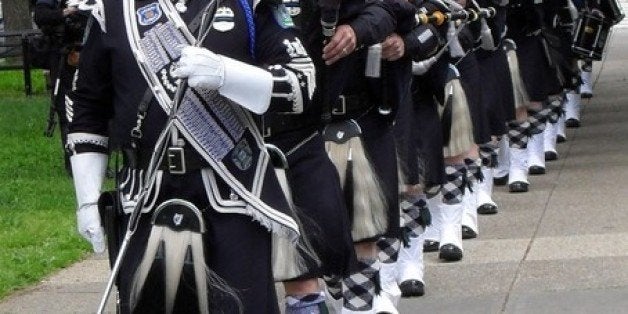 The " LGBT Fallen Heroes Fund " is an organization that seeks to identify, honor and memorialize lesbian, gay, bisexual and transgender (LGBT) police, firefighters, military, and EMS that have given their lives in service to their communities.
Many of these LGBT professionals are forced to hide their sexual orientation and/or gender identities in order to avoid being discriminated against, bullied, or even fired. This project aims to bring visibility to individuals who may have had to sacrifice their own freedom of self-expression in order to serve in the line of duty.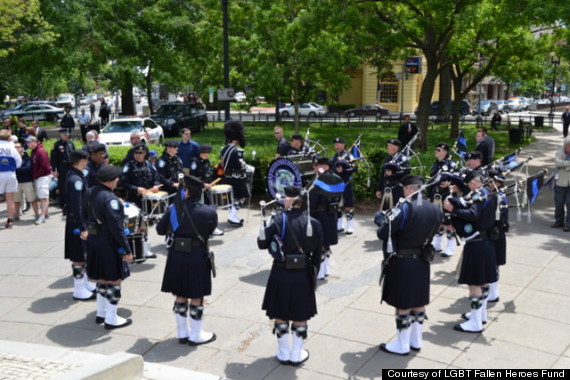 "The LGBT Fallen Heroes Fund started because we needed a better way to handle the Memorial Service that we hold and we needed one central entity to make sure that the various fundraisers were organized," LGBT Fallen Heroes Fund co-founder Scott Gunn told The Huffington Post. "This coming May we will be honoring a fire fighter, two police officers, and at least one member of the military. We will also be holding our 4th Annual CopCakes for a Cause Event along with our Dining for Dollars Event."
The "LGBT Fallen Heroes Fund" is currently engaged in an effort to search for the survivors of LGBT police, firefighters, military and EMS personnel who have died in the line of duty. Gunn stressed that the group handles these matters with both sensitivity and compassion.
Popular in the Community