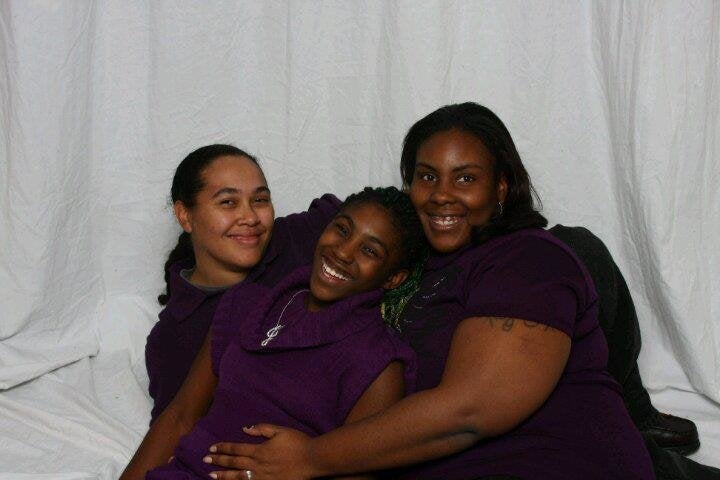 As part of our Family Friday series, every Friday, we spotlight one family, share the story of their love and send lots of love and support to them from our own huge family all over the world.
Since we've launched our Family Friday series, we've gotten so many beautiful submissions from you. You've shared your families and stories from your lives. We've been genuinely touched by your stories. Your families are beautiful. Thank you.
Today, meet Tamara's family.
How did you and your partner meet?
We met 10 years ago via yahoo chat. I was looking for people in the area I was going to move to for school, which ended up falling through. We met in a different state by chance, at her football practice. We both were in a situation. Three years after us meeting in person in 2006, she hit me up telling me that she had always been feeling me and since we were both single she wanted to make her move. We got together in March of 2009 and it's been pure bliss. (We're) not married yet, but plan on having a ceremony next year in Alabama and going to D.C. to legalize it later next year.
Has your extended family embraced your nuclear one?
My family has for the most part. My mom has nothing to do with her, but everyone else loves her. Her family have all embraced me and love me like their own.
How did your daughter accept your partner? Was that a tough transition?
Funny, my stepdaughter looks just like me but she actually belongs to my fiance. Her mom has always been out about it and I've never seen an issue with her accepting it. She hates the word stepmom but accepts me. We have a great chemistry together.
How do you explain anti-gay feelings to your daughter?
Both her mom and I have sat down with her and talked about how people are and a lot don't like lesbians and gays. Her school is pretty mixed, it's a lot of kids with either gay/les/bi parents or are gay/les/bi themselves. She had an issue several years back because she is very tomboyish and some of the neighborhood kids called her gay because her mom is. Her mom sat her down and told her that people judge without knowing anything about whom they talk about. We still have pow wows about it because living in the south its always an issue.
What's your favorite memory about your family?
Both my fiance and her daughter are active in sports. We all attend each others games and are there for each other after a win or loss. If either one of us isn't at a game for whatever reason, we want full details of the event. My stepdaughter plays an active role on her mom's football team and visa versa. We all are really close and have family outings just to keep the family structure strong.
You can see a few beautiful photos of Tamara's family below. To see more families and learn how to share your own, scroll to the bottom.
Tamara's Family
REMINDER: If you'd like your own family featured on a Family Friday, please email us at gayvoices@huffingtonpost.com. Remember that family is what we make it, so if your family is you and the pack of LGBT folks who you'd go to the mats for, send them over. We want to see them, too.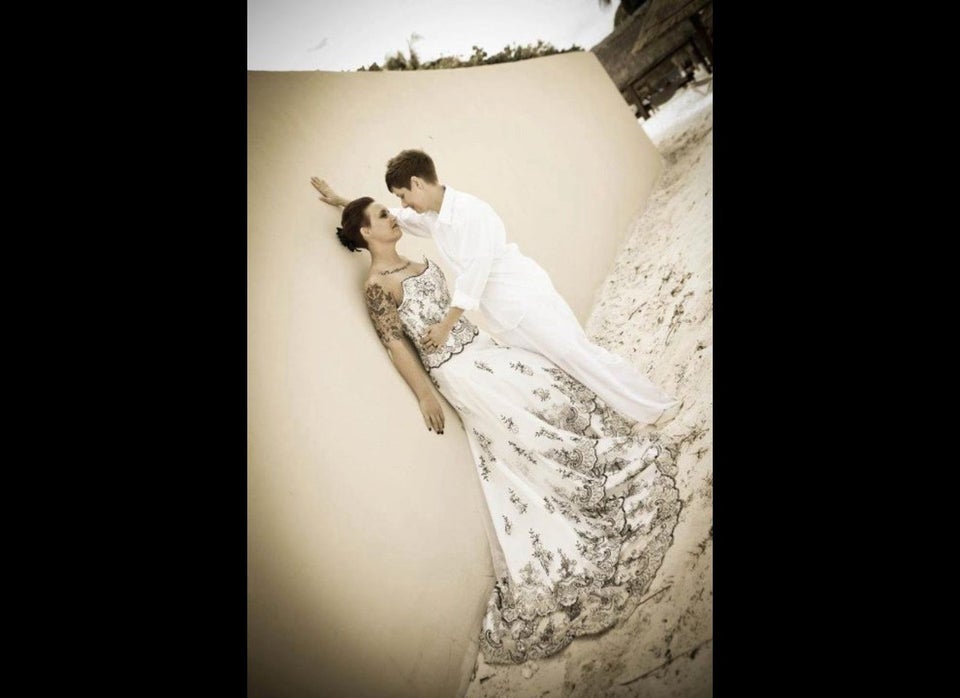 Gay Voices First #FamilyFriday!