Making a decision about which college to attend is scary -- being a member of the lesbian, gay, bisexual and transgender (LGBT) community may only compound those anxieties. How do you know if the university you're choosing will have the adequate resources and infrastructure to to cater to your unique challenges as a queer individual?
The Campus Pride Index aims to help alleviate these worries for the queer community by providing a comprehensive analysis surrounding safety and academic life for LGBT students at schools across the country. Released annually by Campus Pride, the Index serves as a national benchmarking tool to assess the LGBT-friendly nature of individual higher learning institutions and their programs and practices.
"For six years in a row, Campus Pride hasseenan increase in the number of campuses coming outas LGBT-friendly and making notable improvements to LGBT academic life, so we decided to honor 50 campuses with our national distinction," Shane Windmeyer, Executive Director of Campus Pride, said in a statement. "Today the Campus Pride Index has over 425campuses featured onlineand for the first time ever we have 56 campuses who achievedthe highest five stars overall rating, the largest number to date."
Today Campus Pride is sharing its 50 "Best of the Best" list, highlighting the most LGBT-friendly universities in the country as assessed by the group's index. Check out the slideshow below to see 21 of the schools featured in the top 50 and head here for the full comprehensive list.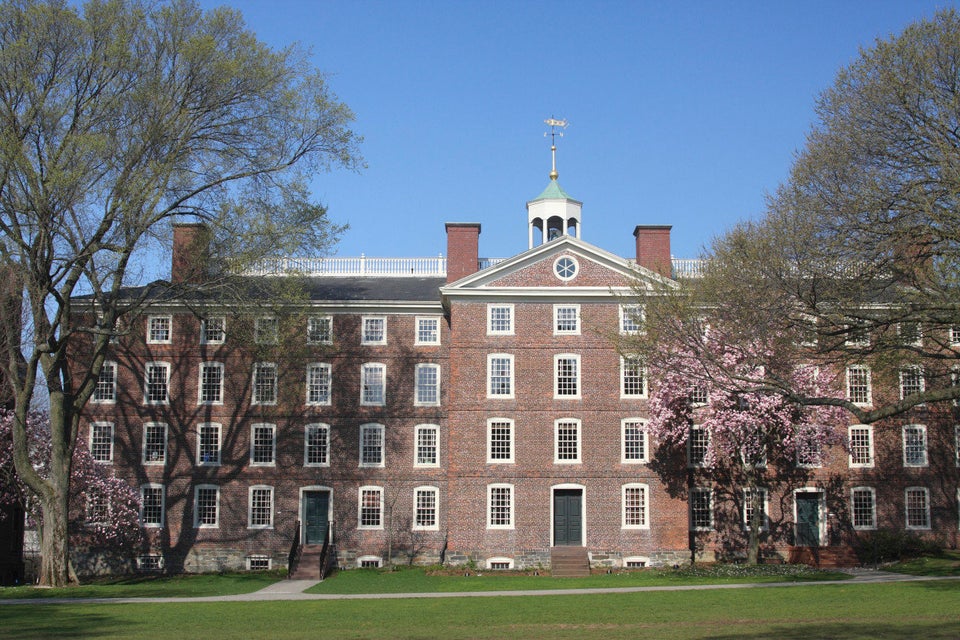 Campus Pride's 2014 Top 50 LGBT-friendly Colleges & Universities
Popular in the Community