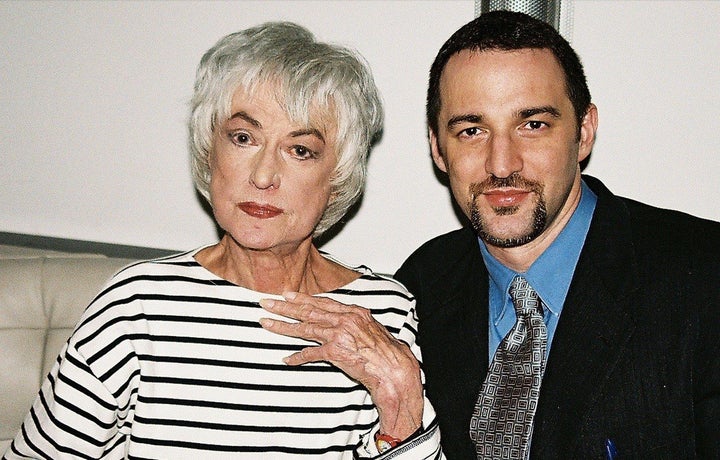 For homeless youth and their advocates, the fight for resources can be fierce. New York City has about 4,000 homeless youths -- many of whom are lesbian, gay, bisexual or transgender -- yet its government funds just 259 shelter beds. Waiting lists for these beds, particularly at centers that cater to young LGBT homeless people, are growing.
But on Monday, the Ali Forney Center, an organization that provides housing for gay homeless youths in New York, announced some good news for those seeking a shelter bed. The New York City Council and the Manhattan borough president designated $3.3 million to help renovate a city-owned building and transform it into a new 18-bed shelter.
The space will be named after former "Golden Girls" star Bea Arthur. Before her death in 2009, Arthur served as an icon for many gay people and left the Ali Forney Center $300,000 in her will. That year was the height of the recession, when the facility had been in danger of eliminating beds because it had fallen behind on rent, the center's executive director Carl Siciliano recalled on Monday. And Arthur's gift to the center prevented that.
Since many young gay people are forced to leave home after coming out to their parents, what Arthur's support symbolizes is almost as important as the money, Siciliano said. "It's wonderful for our young people, who have been so rejected, to know that someone as important as Bea Arthur supports them."
The center will not need to pay rent for the new Bea Arthur Residence, and Siciliano said he thinks the additional space will bring his stability to his agency and the population it serves. "We operate these programs at a real loss and have to do a tremendous amount of private fundraising just to pay the rent," he said.
The federal government does reimburse a percentage of the Ali Forney Center's rental costs but this is based on national rental averages, Siciliano added. And Manhattan -- the birthplace of the modern gay rights movement, where thousands of gay homeless youth have migrated over the years -- is one of the country's most expensive cities for rentals.
Siciliano didn't know for sure whether the 18 beds in the new space would immediately result in a net gain in the center's shelter bed count but thought the city's donation would likely result in the addition of more beds in the future.
UPDATE: The Cooper Square Committee is partnering with the Ali Forney Center on this project. For more information on CSC, visit their website.

Popular in the Community