WASHINGTON -- Nearly 60 House members demanded in a letter sent Monday to the Obama administration that it provide more information on when it will implement new rules to protect unaccompanied immigrant minors, particularly LGBT children and teenagers, who are in the government's custody.
Their complaint is that HHS's interim rule on sexual abuse, required by the Prison Rape Elimination Act, is still waiting approval from the Office of Management and Budget. The process has taken close to a year -- in a year marked by a surge of illegal border crossings by unaccompanied minors, who typically end up in the custody of HHS until they can be placed with family or in foster care.
HHS's Office of Refugee Resettlement handles the custody and placement of minors caught crossing the border illegally, while they await deportation proceedings. There are policies in place to prevent and respond to abuses within the HHS facilities, but a Houston Chronicle investigation earlier this year uncovered 101 "significant incident reports" from March 2011 to March 2013, all dealing with allegations against staff. Those reported abuses included unwanted sexual contact, molestation of minors while they were sleeping, and threats that if an individual reported the abuse, they would be deported.
In 2013 Congress ordered that HHS implement PREA for its detention facilities. The Office of Refugee Resettlement sent its draft rule to the Office of Management and Budget in January 2014 -- already later than it was supposed to be sent -- but it is still awaiting approval.
"The delay in PREA requirements to the nearly 100 facilities hosting unaccompanied minors has allowed for sexual violence and discrimination to be committed against them for far too long," said Rep. Raúl Grijalva (D-Ariz.), who spearheaded the letter, in a statement. "It is time for HHS to bring these facilities into compliance with Congress's wishes and provide adequate protections for the kids sheltering inside them."
An HHS spokesman said the interim rule was still in the approval process, but did not comment on the Democrats' letter.
The letter focuses on LGBT youth, who are often particularly vulnerable to abuse. It asks that the Office of Refugee Resettlement work specifically to ensure measures are in place to protect LGBT youth, including the placement of minors in housing consistent with their gender identity.
The letter also asks that members' offices be immediately provided details in writing about when the interim rule will be published and how long it will take to be fully implemented.
"It is ORR's responsibility to provide a solution to the violent and sexual victimization of LGBT youth, in accordance with its mission to provide a high quality of care to unaccompanied immigrant children in federal custody, therefore enabling them to succeed upon discharge," the letter reads. "We look forward to ORR's actions to ensure that all youth within its care have access to safe and supportive environments, and stand ready to work with you."
Before You Go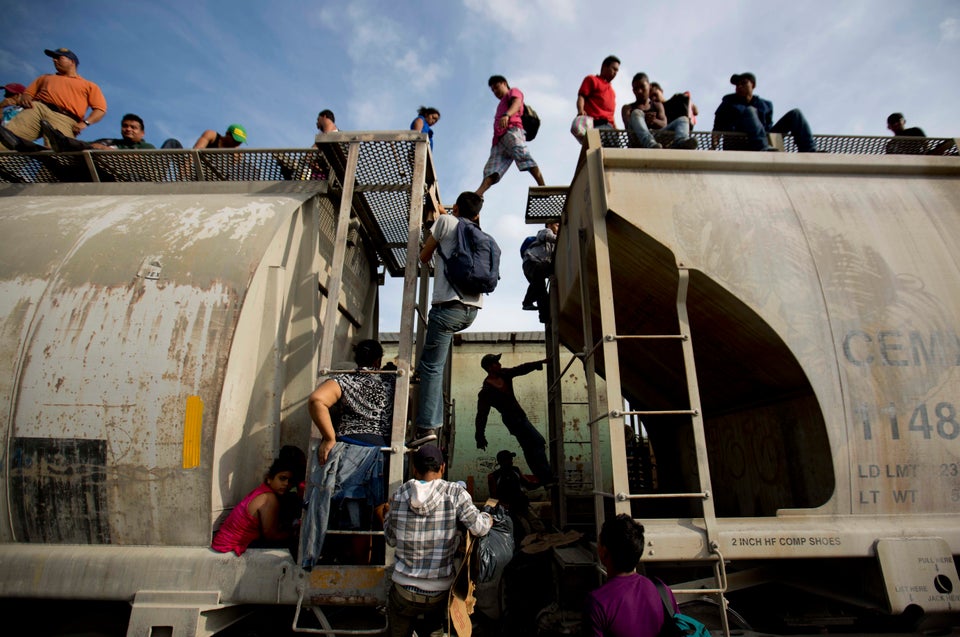 Why Latin Americans Really Come To The U.S.
Popular in the Community