WASHINGTON -- Gary Wanderlingh, who is American, and Samuel Conlon, who is British, were introduced online through friends five years ago. They felt a connection immediately, but they delayed meeting, they said, because they were nervous that if they fell in love, the law would prevent them from being together in the United States.
They were right. When they met, they said, it was love at first sight. They were married in Newtown, Conn., in 2011, when Conlon was in the U.S. on a three-month tourist visa. They applied for a spousal green card twice and were denied, and then rejected for deferred action on March 29 of this year. Now Conlon is living in the U.S. without authorization, despite being legally married to an American citizen, and the couple could be separated at any time.
They, along with some 35 other bi-national same-sex couples and representatives of the group Immigration Equality, visited Capitol Hill on Wednesday to urge passage of the Uniting American Families Act, which would give gay U.S. residents the same ability as others to help their partners and spouses to become legal residents as well.
Although most Democratic lawmakers would like to fix this issue of same-sex equality, LGBT rights were excluded from the bipartisan immigration reform bill drafted by the Senate "gang of eight." Sen. Patrick Leahy (D-Vt.), chairman of the Senate Judiciary Committee, told HuffPost on Tuesday he will offer the Uniting American Families Act "at some point" as an amendment to the gang-of-eight bill. If passed, the legislation could help some of the estimated 40,000 same-sex couples excluded from immigration benefits under the Defense of Marriage Act, which is now before the Supreme Court.
"It can't be called comprehensive immigration reform if we're not included," Conlon said. "Otherwise it's not comprehensive. We're a family like any other family -- we should have the rights that any other family has."
The Uniting American Families Act faces a tough road to passage, and advocates are aware of that. Sens. John McCain (R-Ariz.) and Lindsey Graham (R-S.C.), two members of the gang of eight, said in January that including LGBT protections would tank any immigration reform bill.
"Which is more important: LGBT or border security?" McCain asked then. "I'll tell you what my priorities are. If you're going to load it up with social issues, that is the best way to derail it, in my view."
The opponents won out in the initial bill. But LGBT couples said they still hope they can persuade senators to put in same-sex protections.
Steven Eng and Neal Stone live in New York, where they registered as domestic partners in 2004 before legally marrying in Canada four years ago. Stone is Canadian and moved to the United States on a work visa. He has remained on work visas ever since, but only has one renewal left. He and Eng, an American, filed in January for a spousal visa, but they were denied. Now they're hoping the immigration bill could give them a reprieve.
They said they think Congress can be swayed by the growing support for same-sex marriage and LGBT rights. A HuffPost/YouGov poll in January found that 45 percent of Americans support giving same-sex partners the same right as opposite-sex partners to petition for legal immigration status, while 38 percent are opposed and 17 percent say they're unsure.
"There's no negating the change in public opinion," Eng said. "I really believe those lawmakers that are really hesitant or are concerned about voting for our families -- that they're concerned about it working against [their] reelection -- it's not as big of an issue as I suspect they think it is."
"As the non-American in this, I have faith in this system and I have faith in the politicians," Stone added.
Others are slightly more skeptical. Lucy Truman, who is from the United Kingdom, and Kelli Ryan, who is an American, have been a couple for 12 years. They married in the U.K. in 2006 and then again in Connecticut in 2010. They live in Newtown, near Sandy Hook Elementary School where a shooter killed 26 people in December. Truman, who came to Washington for the advocacy day, said she found the congressional gun debate discouraging for their hopes of passing a gay rights bill.
"I was so disappointed," she said, adding, "If they couldn't do anything on something like that -- slain children didn't make any difference -- what chance do the gays and lesbians have?"
The couple applied for a spousal green card for Truman and were denied. They are part of a separate Immigration Equality lawsuit against the Defense of Marriage Act. But Truman's work visa expires in 60 days, when her work -- she came to the U.S. as a postdoctoral fellow at Yale -- ends.
Truman said she had visited Congress last year on a similar lobbying trip, and two of the families she met then have since had to leave the United States because one partner could no longer legally stay.
"It could be next year" for her, Truman said. "And that's really the point. We're all being exiled."
Before You Go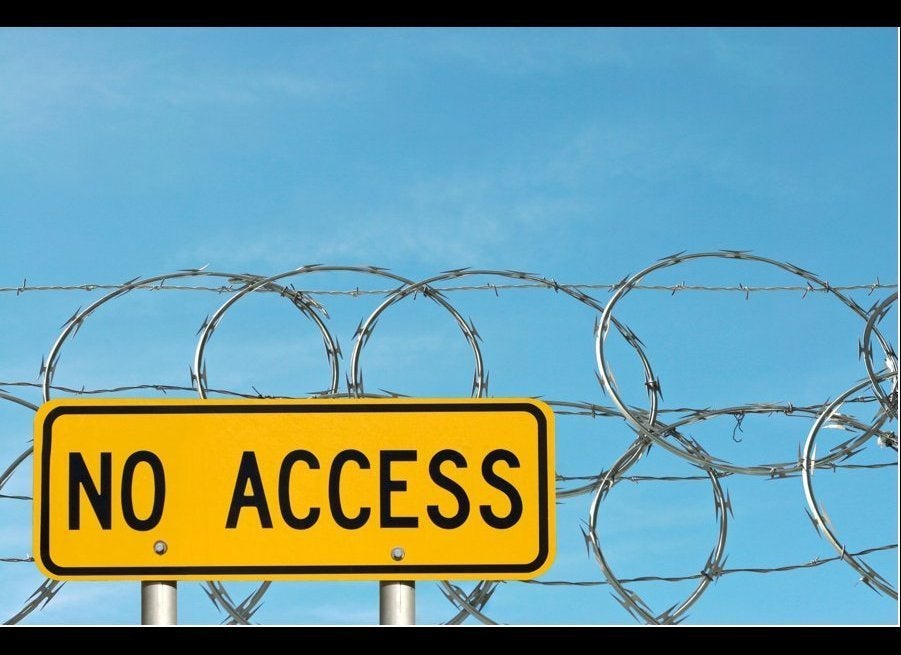 Controversial Immigration Laws
Popular in the Community