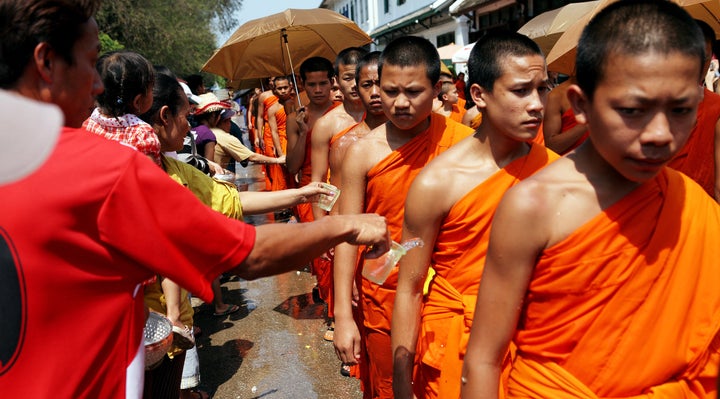 If there is one word to describe the LGBT community in Laos, the landlocked nation sandwiched between Thailand and Vietnam, it might just be "invisible."
Laos, like Vietnam, is one of the world's few remaining communist states. And, like its neighbor, it has been strictly ruled by its communist government since 1975.
Activists say finding a safe space for discourse about LGBT issues has been challenging given this political environment. "'LGBT' is still abstract terminology, yet to be clearly identified to the eyes and ears of the public," Anan Bouapha, who is often referred to as the leader of the country's nascent LGBT movement, tells The Huffington Post.
Still, there has been limited progress in recognizing the LGBT community. 
"Many people might think that Laos is conservative and extremely close-minded when it comes to LGBT issues. Realistically, our culture and mentality seem to be quite open-minded to people from all walks of life," Bouapha says. "I have seen many transgender people wearing traditional costumes to temples, attending traditional ceremonies and some gay students expressing his identity among his peers and teachers."
Homosexuality is not criminalized in Laos. The country's laws, however, are silent on LGBT rights.
Bouapha says increasing the visibility of the LGBT community is the "most essential" step to furthering progress.
"Only then can we can start talking about equal access to proper education, employment with no discrimination and stigma," he says, "and the path to meaningful participation in national development."
Calling all HuffPost superfans!
Sign up for membership to become a founding member and help shape HuffPost's next chapter