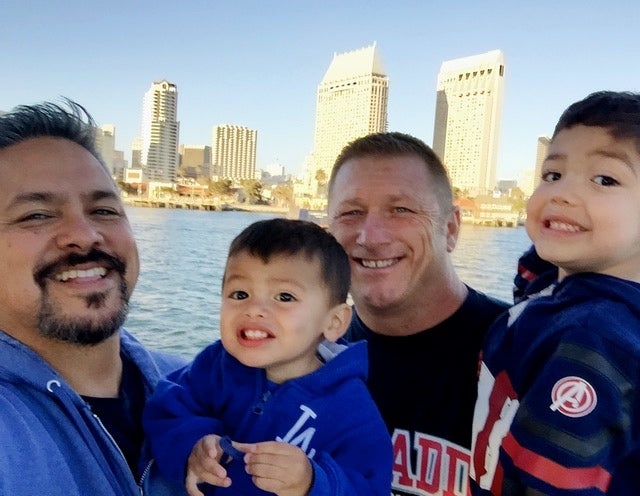 November is National Adoption Month, and RaiseAChild is celebrating our LGBTQ community with weekly "Let Love Define Family®" series for Huff Post Queer Voices. To honor this National Adoption Day 2017, RaiseAChild founder and CEO, Rich Valenza, shares news about an exciting trend the organization is seeing.
There was a lot to learn when we started RaiseAChild. After all, our organization was founded six years ago based on the part-time employment of a small staff of four. None of us were schooled in social work. Instead, we considered our qualifications to do this work based on our three common credentials… we were all foster and/or adoptive parents, we wanted to help more children than we could possibly foster or adopt, and we were all LGBT.
Early on, I had the opportunity to meet with a well-respected executive director of a very successful foster and adoption agency that proudly touted the fact that the LGBT community made up the largest percentage of their adoptive family client base. She is a no nonsense business woman with a wealth of experience and knowledge that I could learn from. I fired off a barrage of questions and she answered sometimes before I could finish my question. All was going well until I asked the question that would bring the session to a halt.
"So, after a family finalizes an adoption," I asked, "how long does your agency wait before going back to see if they are ready to adopt another child or two?"
She looked at me with a changed expression as if I had just lost her respect. What she said next, and the tone with which she said it, signaled my blood pressure to race to my face.
"And why would we ever do that," she scoffed. "Once they adopt, they've adopted and that's it."
It is six years later and RaiseAChild is now seeing a new trend. Our data now proves that the LGBT community is more open than ever to not only building, but also expanding families through fostering and adoption.
"The numbers of LGBT parents adopting from the foster care system is growing rapidly," says Dr. Judith Sandino, Director of Foster Care and Adoptions at Penny Lane Centers. "Their families are built from love and the desire to make a difference in a child's life. Through the process, they become a part of a supportive network of parents and professionals who provide them confidence and trust to build their own family. Once they experience their first adoption, they are more likely to consider adopting again. For many of the parents, after learning the adoption process and about the many children in foster care, making the decision is easier the second time around."
Rich and Jason Avila Winburn are evidence to backup Dr. Sandino's claim. Just a few weeks ago, the couple returned to the children's court to finalize the adoption of their second son. The ceremony was a celebration, well attended by the married couple's own mothers, siblings, aunts, uncles, cousins, and friends.
"Family is everything to us," said Jason Avila Winburn. "Coming from large families, Rich and I want to instill the unconditional love or families have shown us in to the hearts of our children. Having such a wondrous turnout at both of our son's adoptions is a testament to that love that our families share."
When the men are asked their thoughts on fostering or adopting more children…
"This is where Rich and I differ," Jason answers honestly. "Rich would like to hopefully adopt one more, a girl, giving us three children. On the other hand, I would love a houseful of kids."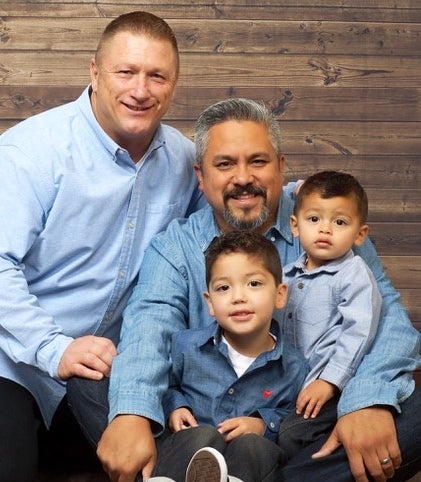 "With over 20 years experience of working in the child welfare, I have seen the numbers of LGBT foster and adoptive families grow exponentially," states Marianne Guilfoyle, Division Director of Permanency Program at Five Acres. "As more people in our community see themselves through the experiences of other LGBT families, they will also answer the call. Maybe because of our own life experiences and challenges, I believe that many LGBT people have gained a special capacity for empathy and caring. The LGBT foster and adoptive parents in our agency tend to step up to the plate time and time again."
There are numerous examples of truly amazing RaiseAChild families dedicated to serving children of the foster system, headed by both coupled and single parents. But of that growing group, there are two women that rank among the top because of their dedication to children both in their home but at work as well; Deputy Sheriff (Ret.) Gina Barker-Foster and wife, Lieutenant Dana Foster of the San Bernardino County Sheriff's Department.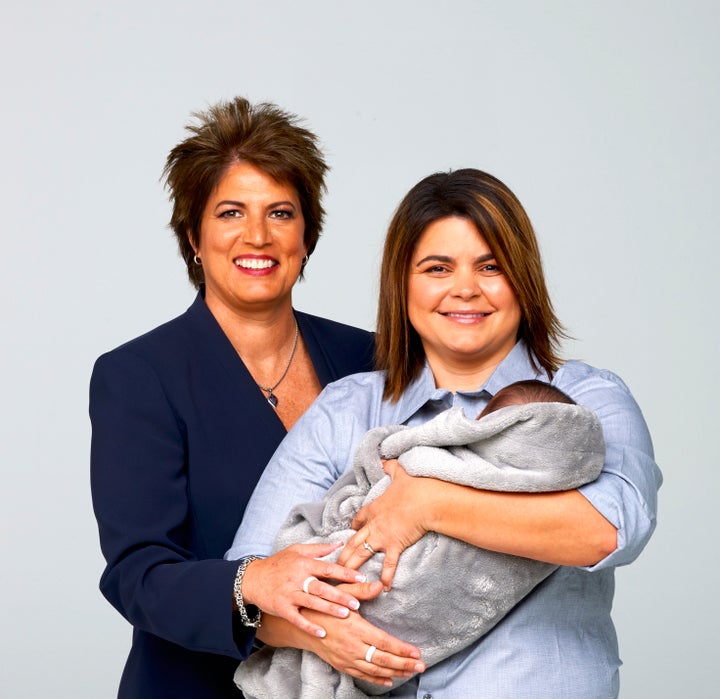 "On my previous assignment as Supervisor of the Crimes Against Children Detail, my job exposed me to situations in which the lives of innocent children are compromised every day." Lt. Foster shared with consternation in her voice. "I am human and therefore I care about the welfare of all children. I don't have the ability to clear my mind each night of the images I've seen during the work day. I consider myself very fortunate that my wife Gina shares my sense of responsibility to do all we can by sharing our own home to help improve the lives of foster children."
It isn't possible for me to close this article without a small salute the large family built by RaiseAChild's own Parent Advocate Program Manager, Jason Cook, and his husband, Michael Troynel. After fostering and adopting seven children, they decided last year to make more room in their home for two more foster teens.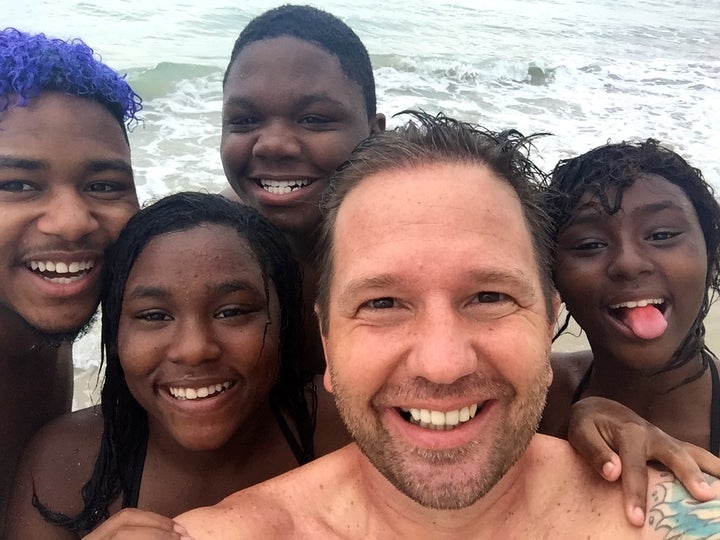 "With nine kids, I can understand why people do a double take on our family," admits Jason Cook. "But to my husband and me, our family grew very naturally. We couldn't imagine our children growing up anywhere but in the safety, security, and love of our home."
Are you curious about the benefits of building a family through fostering or adoption? RaiseAChild is a national 501 (c) 3 public benefit organization dedicated to building loving families for foster children®. RaiseAChild has engaged more than 3,600 prospective foster and adoptive parents as the nationwide leader in the recruitment and support of LGBT and all prospective parents interested in fostering and adoption. For more information, go to RaiseAChild.org or call (323) 417-1440.
Join us at a free, fun, and inspiring RaiseAChild "Let Love Define Family®" Info Event. Enjoy a special performance by actor/comedian Alec Mapa with complimentary food and beverages. We will answer all of your questions about the process, including all of the benefits of becoming a foster or adoptive parent. All are welcome.
Tue. Nov 28 @ 6:30p Museum of Latin American Art Long Beach, CA
Wed. Nov 29 @ 6:30p The Ricardo Montalbán Theater Hollywood, CA
Thu. Nov 30 @ 6:30p The Discovery Cube Santa Ana, CA
Sat. Dec 2 @ 6:30p All Saints Church Pasadena, CA
Calling all HuffPost superfans!
Sign up for membership to become a founding member and help shape HuffPost's next chapter