Just a few weeks after city council Speaker Christine Quinn announced that the New York City Police Department would step up police presence following the alleged hate-crime slaying of a gay man in Greenwich Village, activists convened in front of NYPD headquarters to protest what they consider growing police violence against the LGBT community.
Police misconduct incidents "increased significantly" from eight in 2011 to 78 in 2012, Shelby Chestnut of the New York City Anti-Violence Project, a lesbian, gay, bisexual and transgender advocacy group, told the crowd on Tuesday.
These statistics, make the city's decision to increase police presence in LGBT friendly neighborhoods "troubling," Chestnut said, and the strategy "should be examined."
Three men at the press conference claimed they were assaulted, verbally abused and unjustly arrested by police officers in Brooklyn last week. Ben Collins, 24, of Brooklyn, told the crowd that when he was walking home from a bar around 4 a.m. June 3 with two friends, a police officer falsely accused one of his friends, Josh Williams, of urinating in public. Collins said that a police officer threw Williams to the ground and pepper sprayed him, and another officer called the men "fucking faggots." A video that AVP and Cynthia Conti-Cook, the lawyer representing the three men, say captures part of the incident, filmed by Collins' friend Antonio Maenza, can be viewed here.
"Last weekend, my clients learned what residents in the 79th Precinct -- and all over NYC -- already knew. That they are just as likely to experience violence, threats and verbal abuse from the police as anyone else on the street," said Conti-Cook.
Conti-Cook is calling for the charges against Josh Williams -- now accused of public urination, resisting arrest and disorderly conduct -- to be dropped, and for charges to be brought against the officers involved.
Paul J. Browne, a spokesperson for the NYPD, said the charges against Williams are appropriate. "A police officer observed a male urinating on a dumpster in the precinct parking lot," Browne said. "The individual, who appeared highly intoxicated, was combative and uncooperative."
But those gathered in front of police headquarters on Tuesday insisted that reports of police misconduct are common in the LGBT community. "We have heard and experienced countless other incidents of police violence and neglect, where our community has tried to rely on the police for protection, and the police have not showed up, or shown up late, or made the situation worse, or even arrested the survivor," said Chelsea Johnson-Long of the Audre Lorde Project, an LGBT community organizing group.
Openly gay New York City Councilman Daniel Dromm demanded a "swift and immediate investigation" into the 79th Precinct incident, and the passage of the Community Safety Act, a package of police reform laws he is sponsoring. Dromm, like many of the speakers, mentioned other events of police misconduct over the years, going back to the 1969 Stonewall riots, when LGBT New Yorkers protested a police raid on a popular gay bar.
"I have also been disrespected by the police," Dromm said. "Even when I have shown the police officers my credentials as a New York City council member. So if I have been disrespected as a council member, can you imagine what's going on with young people and young people of color?"
Before You Go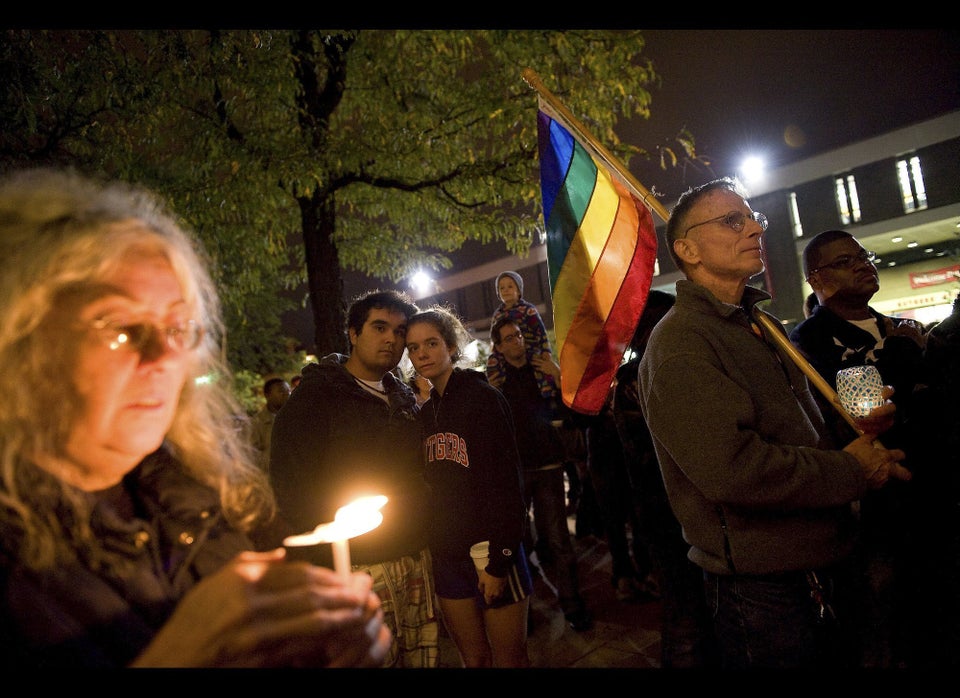 LGBT Bullying Reports & Videos
Popular in the Community