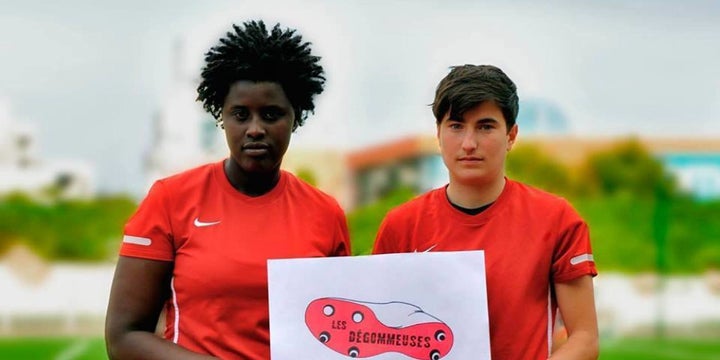 In a report released earlier this year, Amnesty International described the international community's response to the refugee crisis as a "shameful failure." The report heavily criticized France's handling of the crisis in particular.
Conditions in "the Jungle" -- the large, notorious refugee camp in Calais, France -- continue to worsen as authorities demolish the southern portion of the camp. The UN refugee agency, UNHCR, said earlier this year that it was concerned about the estimated 4,000 migrants and refugees living there, including hundreds of children, and noted that reception facilities, legal assistance and psychological and social care were limited.
While media attention has focused on people fleeing war zones, many people seeking asylum in Europe have escaped persecution in their home countries for other reasons, including their political views, activism, sexual orientation or gender identity.
This summer, LGBT refugees in Europe will participate in Footie For Freedom — a friendly soccer competition that will be held in Paris in June.
The tournament is organized by Les Dégommeuses, a soccer team and feminist organization that uses sports as a tool to fight sexism, homophobia and discrimination against LGBT athletes.
"Football for freedom seeks to celebrate the emancipatory virtues of football and to promote integration through sport," the group stated in a press release.
Eleven refugees from countries including Uganda, Libya and Malawi will take part in the tournament, alongside non-refugees.
For Thelma Honnor, a young lesbian woman from Zimbabwe who has lived in Sweden since 2013, Footie for Freedom is a liberating opportunity. "It gives me the feeling that I face no barriers because of my sexual orientation," she told HuffPost France.
In Zimbabwe, gay, lesbian and transgender people are routinely arrested by police and harassed by state agents.
"I was working at GALZ [Gays and Lesbians of Zimbabwe]. It was very risky, because our society and laws were against us," Honnor told HuffPost France. "I put my life in danger every time I went to the office, because the police could raid our offices without reason, without a warrant, and take us to the station."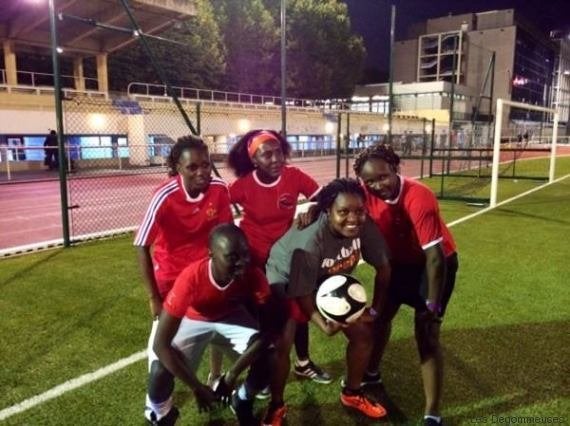 "After an incident where the police came with vans to arrest everybody on the premises, life became very difficult," Honnor continued. "They were looking for the people who ran the organization -- that is to say, myself and my partner. We were tortured, and all of our personal belongings were confiscated from us. We had to sleep at friends' places because we were being followed."
"Eventually, we arrived in Sweden, where we have obtained permanent residence. I still have family in Zimbabwe, but I cannot go back," she said.
Coinciding with the soccer tournament, Les Dégommeuses is organizing a set of activities to raise awareness about the lives of gay, lesbian and transgender refugees, including a photography exhibition and film screenings.
"The tournament will be an opportunity for these refugees to meet new people, build self-confidence, learn to confront others in a friendly manner, to bear defeat, and to enjoy victory," Veronica Noseda of Les Dégommeuses told HuffPost France. "We do not need to speak the same language to play soccer together."
This post originally appeared on HuffPost France and has been translated into English and edited for clarity.
Before You Go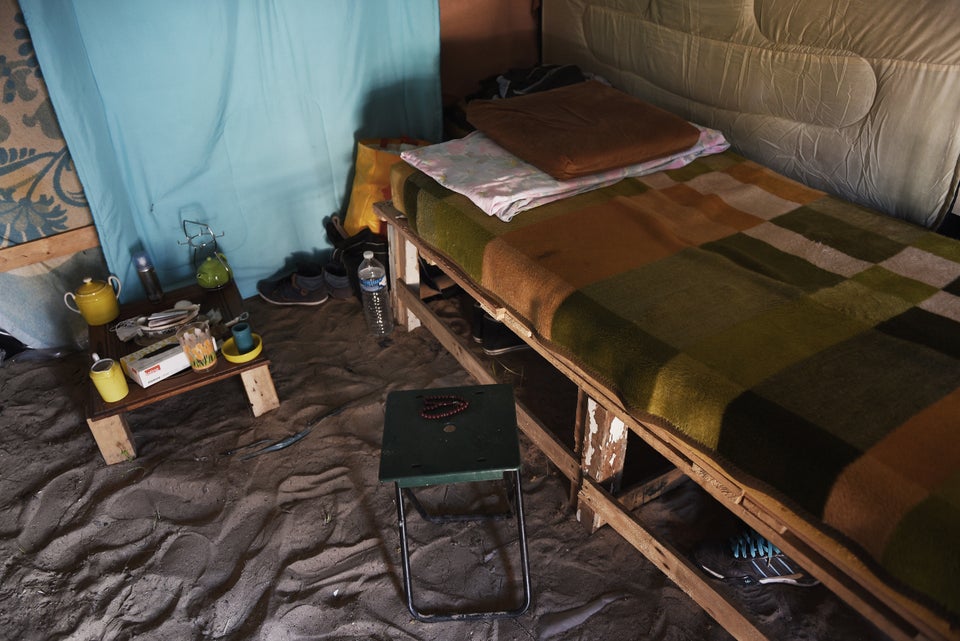 Inside The Homes Of The Calais Refugee Camp