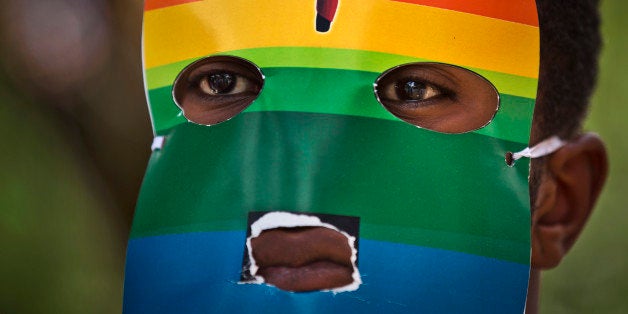 Co-authored by Chris Westling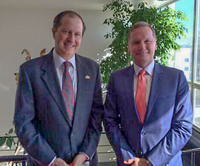 Since 2012, Jimmy Sserwadda has been working at Mälarpaviljongen, an LGBT-friendly restaurant on the banks of Stockholm's Lake Mälaren. Years prior, Sserwadda and his partner, Lawrence Kaala, were forced to separately flee their home country of Uganda -- where their sexuality made them a target of violent persecution. The young couple lost contact for years until, one day, Kaala saw Sserwadda's photo in a magazine ad for his restaurant. The two were reunited and now work together at Sserwadda's restaurant in Stockholm.

In many ways, Sweden represents a pinnacle of LGBT rights recognition worldwide. Same-sex relations were legalized in 1944, nearly six decades before they were legalized nationwide in the United States. In Sweden, anti-discrimination laws were expanded to include LGBT individuals in 1987, gay couples were allowed to adopt children in 2003, and same-sex marriages were made legal in 2009.

At the same time the situation for many gay men and women around the globe is quickly worsening. Based largely on laws enacted by former European colonial powers, LGBT individuals in many countries are facing new levels of violence and persecution. In India, the country's supreme court recently recriminalized homosexuality. And in Uganda, President Museveni signed an anti-gay law in February despite international protests. In the months since, attacks on LGBT people in the east African country have risen tenfold according to a report by Sexual Minorities Uganda.
The Global Equality Fund is working to change that. The fund, which was launched by former Secretary of State Hillary Clinton and receives funding from a coalition of 10 governments, has doled out over $9 million in small grants to LGBT rights organizations and individuals in over 50 countries around the world. As the largest contributor to the fund, the Swedish government is leading this effort.

This April, I visited Stockholm to meet with LGBT activists and government officials to discuss the fund. The meeting was hosted by U.S. Ambassador to Sweden Mark Brzezinski and convened a wide array of stakeholders from Stockholm business owners to foreign ministry government officials.

The movement for international LGBT rights is not going to be won overnight. And while meetings in Stockholm or Washington, D.C. are important, the real work is being done by the on-the-ground activists in countries like Uganda, India, Myanmar, Lebanon, and Russia, many of whom risk their lives on a day-to-day basis. Our team has had the chance to meet with many of these activists and each is more brilliant, strategic, and courageous than the last. Our role is to elevate the voices of these local organizations and individuals fighting for human rights.