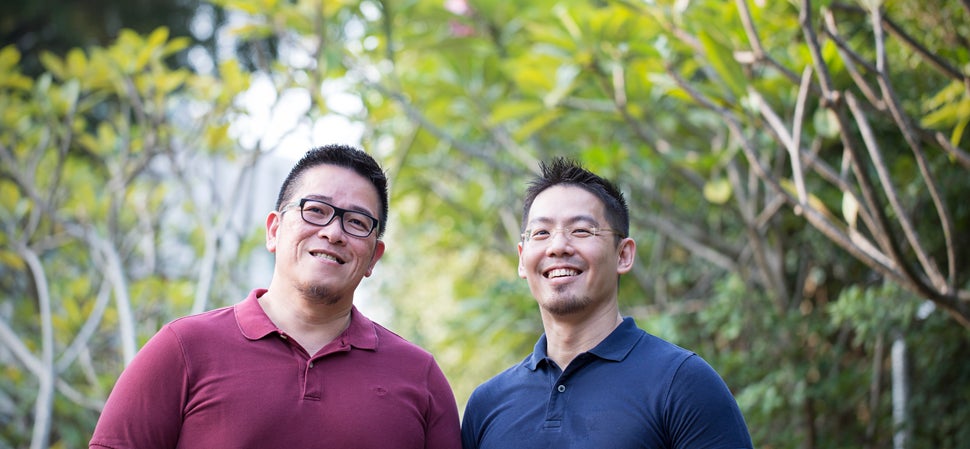 SINGAPORE -- Kenneth Chee and Gary Lim have been together for almost two decades, but in the eyes of the law they're criminals.
The couple met by chance at a shopping mall in Singapore in 1997. "I guess my 'gaydar' went off," Chee recalls. "I just went up to him and asked him for his number." They've been inseparable ever since.
"If gay marriage was legal here, we would get married in a heartbeat," Lim says. Chee, by his side, nods in agreement.
But gay marriage is not legal in Singapore. Same-sex civil partnerships are also not recognized, and there are no laws that protect against discrimination on the grounds of gender expression or sexual orientation.
In 2007, Singapore, which is a former British colony, made headlines when it struck colonial-era penal code Section 377 from its books. The statute had criminalized "carnal intercourse … against the order of nature," which included anal and oral sex. The law, which dates back to 1860 and was exported to many British colonies, is still in place in several countries, including India, Malaysia and Myanmar. The statute has been called "England's least lovely law export."
Though 377 was removed, a related provision -- called Section 377A -- was kept intact. 377A specifically targets sexual acts between two men. Under this law, homosexuality is criminalized and punishable by imprisonment of up to two years.
The LGBT community in Singapore was incensed. Lim and Chee, who are both graphic designers, say they were shocked.
"Why are we being singled out to be punished? It's legal for straight people to have anal sex and oral sex, so why are we seen as criminals?" Lim says. "This law is now always hanging over our heads."
Outraged by the "blatant discrimination," the couple decided to challenge the state in court -- a decidedly unusual move.
"I just refused to accept this nonsensical label," Chee says. "We didn't want to be seen as 'illegal.'"
In 2010, a Singaporean man named Tan Eng Hong was charged under 377A for having oral sex with another man in a public restroom. At the time, Tan challenged the constitutionality of the law. Two years later, Lim and Chee raised a second challenge.
This was the first time in Singapore's modern history that the constitutionality of a law was being challenged, according to the couple's attorney, Peter Low.
Last October, the final ruling for the case was delivered after several years of bouncing through the courts. Singapore's Court of Appeal, the nation's highest court, determined that 377A is constitutional.
Homosexuality remains illegal in Singapore.
"We were very disappointed," Lim says, his lips pursing grimly. "The message was loud and clear: We're not ready for change."
Singapore's government has repeatedly said that it will not "proactively enforce" Section 377A. (In the case of Tan Eng Hong, the charge against him was later changed to "committing an obscene act in a public place.") But Jean Chong, co-founder of LGBT rights group Sayoni, says the law -- whether enforced or not -- has had a profound effect on the country's LGBT community, and on human rights in general.
"377A may be targeted at men, but it has a cascading effect. It shapes public opinion, and informs policy. It impacts the entire LGBT community," she says.
Scott Teng, a 30-year-old gay man, points out that the government's stance on the law is akin to "holding a gun to a person's head, but saying, 'oh, we'll never pull the trigger.' That's the case here. You always wonder -- at what point will the trigger be pulled?"
Such a law, he adds, can encourage marginalization.
"It gives people the justification to treat you as a lesser Singaporean, as a lesser human being," Teng, who is an associate director at a brand consultancy, says. "It filters down to individual experiences, to the hurtful words people choose to use."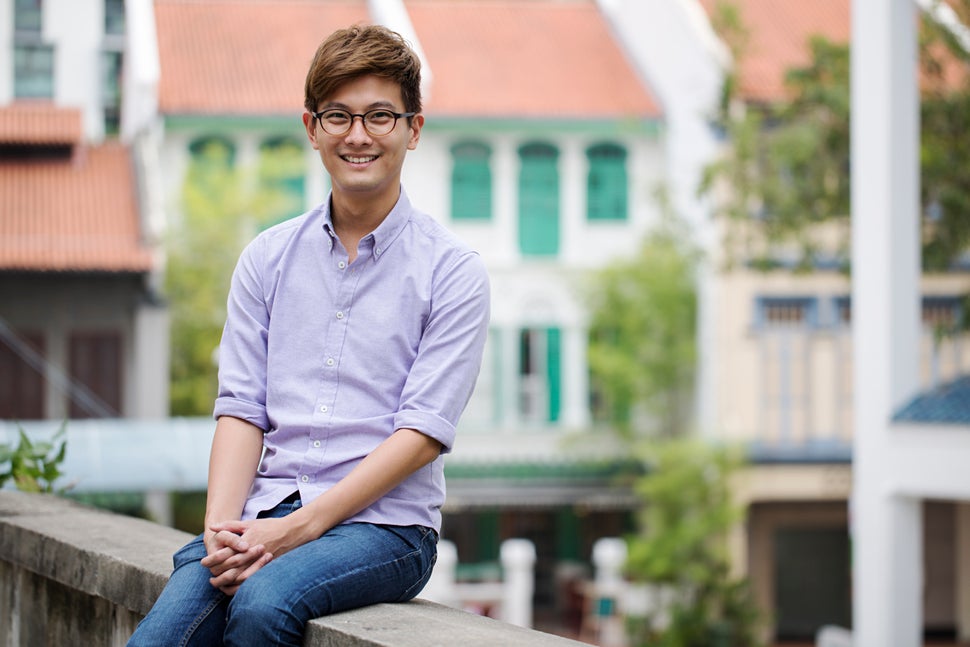 Sayoni has been documenting cases of violence and discrimination against Singapore's LGBT community for several years.
Most abuse is underreported Chong says, and she's been "shocked" by many of the stories she's heard.
"Transgender women and gay women spoke about being assaulted, sometimes sexually, because of their appearance," she says. "One trans woman said she was gang-raped at a hotel room, but she didn't report it to the police. She's trans and she used to do sex work, so she didn't feel comfortable."
Chong says that the poor and the under-educated are particularly vulnerable to abuse. "They have less vocabulary to articulate what's happening to them and they have fewer resources," she says. These are individuals who don't have access to the growing, though still small, LGBT community here.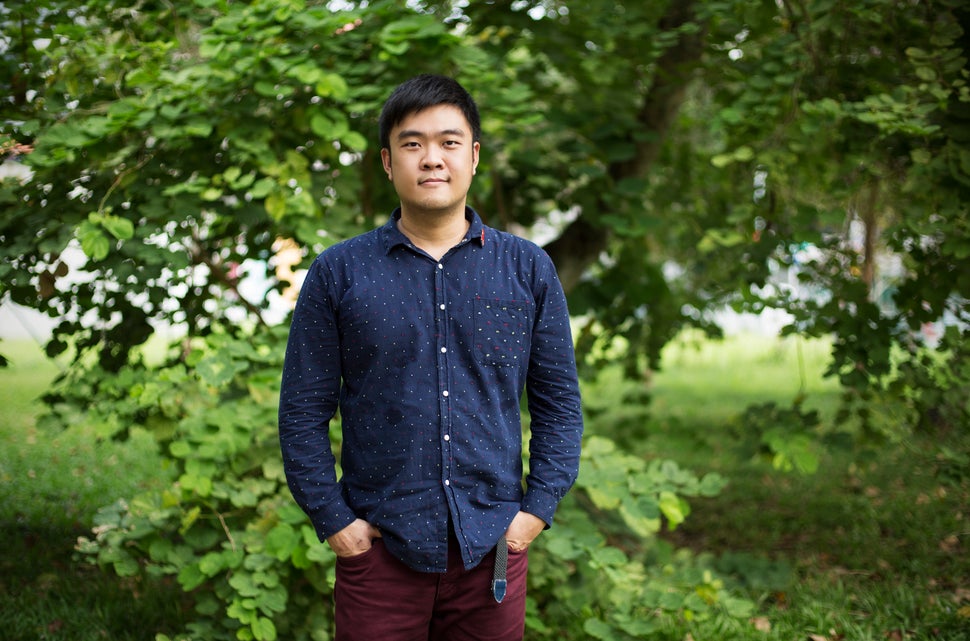 The first gay protagonist in a local TV series featured in a 2003 docu-drama called "Crunchtime," which was aired on Singapore's Channel U. It was a landmark moment, but the series, supposedly based on a true story, was criticized for promoting homophobia.
A subsequent exhibition about the history of Singaporean television, suggested that homosexuality was depicted as a mental illness in the show. The protagonist, named Shaohua, is seen visiting a counseling service in an effort to find the "correct and normal" path. By the end of the series, Shaohua is happily married to a woman, with whom he has a son.
Storylines like this aren't unique in Singapore.
"A happy LGBT character, who has a good job or family support, isn't allowed on Singaporean television," LGBT activist and corporate attorney Paerin Choa says. "They have to be sad, troubled, or suicidal. In Chinese dramas, the gay character is often a serial killer or a comical sidekick."
The "promotion or glamorization of the homosexual lifestyle" is not allowed on television or in radio broadcasts, according to guidelines established by Singapore's Media Development Authority.
Activists say that media restrictions like these have impacted their ability to organize and advocate.
More than 50 percent of the 6,000 people who have been diagnosed with HIV in Singapore are gay men, yet, "because of the media law, we cannot run LGBT-specific campaigns," Avin Tan, the head of advocacy and partnerships at Action for AIDS Singapore, the only organization in the country dedicated solely to HIV/AIDS awareness, treatment and prevention, tells HuffPost.
"We can't even run condom ads" on mainstream media, he adds. "We have to rely on putting posters up in clubs or using social media. We end up only reaching 10 percent of the community."
Tan, who lives with HIV, says that these restrictions aren't just frustrating for advocates, but are potentially fatal for vulnerable individuals who are not being reached.
"For every person who is diagnosed, one is not," Tan says, quoting an as-yet unpublished AFA study. "One of the greatest challenges right now when it comes to HIV/AIDS is a serious lack of access to information."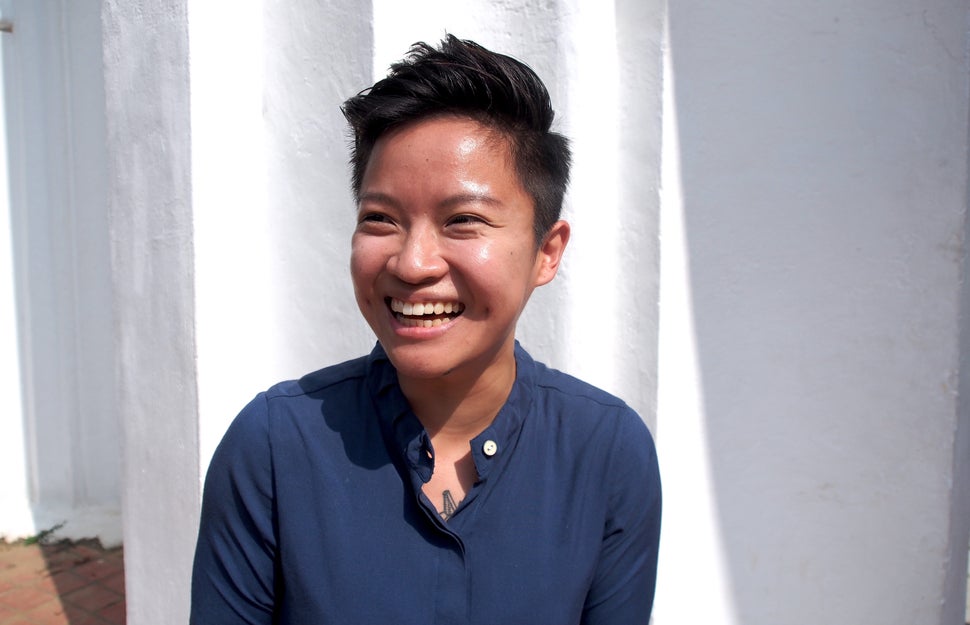 But for all the obstacles facing the country's LGBT community, "there has been positive change," according to Lynette Chua, an assistant law professor at the National University of Singapore and the author of Mobilizing Gay Singapore.
"As a scholar, if you solely study outcomes and if your main concern is what laws on the books have been changed, then you'd say activism in Singapore has not been successful," Chua says. "But if you look at other outcomes, at what's happening on the ground, there definitely has been progress."
LGBT activism has a 25-year history in the country. The movement emerged in the early 1990s with small community groups, according to Chua. It was only a few years ago, however, that local activism gained real momentum. In 2009, Singapore's first public gay pride event -- the annual Pink Dot -- was launched, and Sayoni was founded in 2012.
The size of the LGBT movement has ballooned in the last decade, Chua says, "and young people are coming out earlier." There are more activists than ever before and the government has shown "an increased willingness to acknowledge the existence of gay activism."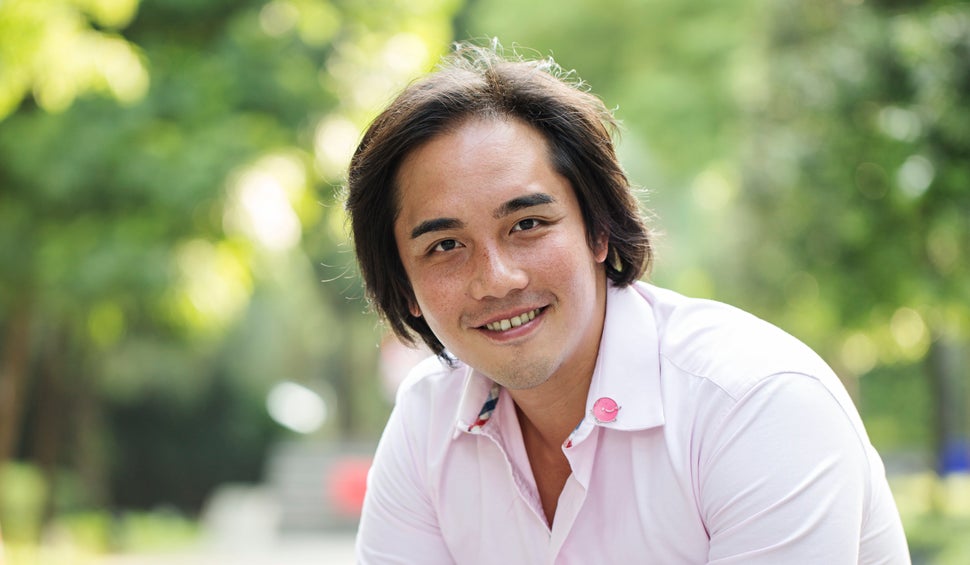 Indeed, when speaking to some members of the community, there is a tangible uniting sentiment: hope.
"When I was younger, 'gay' was such a disgusting word to me," Teng says. "I had trouble even saying it. There wasn't a sense of pride associated with the term at all. Instead the negative power of the word made me question if I even wanted to be called that."
But the situation, he says, has "changed significantly."
"Now being gay is associated with a lot of positive attributes. There's a better narrative attached. There were no gay role models when I was a kid, but that's changed too," Teng says.
In recent years, a handful of local celebrities have come out. Kumar, a prominent comedian, revealed that he was gay in 2011 after years of being in denial. Last year, local actor and theater director Ivan Heng announced in a moving Facebook post that he had married his longtime partner in a ceremony in the U.K.
Paerin Choa, the spokesperson for Pink Dot, says that the LGBT community has grown "more fearless." The younger generation is "not so frightened or constrained by societal norms."
"Just look at Pink Dot's numbers," Choa says. "In 2009, the first year it was held, 2,500 people showed up. The following year, we had 4,000. In 2015, we had 28,000 people."
(Pink Dot has had its share of challenges, however, as conservative Christian and Muslim groups have called for believers to oppose the event.)
Progress has been visible in other ways too.
Christopher Khor, a 24-year-old transgender filmmaker, is releasing next year what promises to be a groundbreaking documentary about Singapore's trans community.
"When we started making this film, there was absolutely nothing, no exposure for the community. I was the first trans person that I knew," Khor says, his face breaking into a smile. "We hope this film will start to challenge the idea of trans as 'other.'" 
As for the future of Section 377A, both legal experts and activists tell HuffPost that it's unlikely the statute will be removed anytime soon. "Not in my lifetime anyway," attorney Peter Low says.
Activists say that there's plenty of work to be done before that goal can be reached.
"It's going to be a long fight," Chong says. "Activists must work the ground and it's going to take a long, long time. Look at the U.S. How did they win gay marriage? Activists worked the ground for years, they knocked on doors, they educated people, they worked so hard. You need resources, you need tenacity and you need the commitment to slog it out for 10 to 20 years. You need to not give up, and yes, it's going to be hard."
Lim and Chee say they're crossing their fingers that they'll be around to see the needle shift.
"It took the U.S. 40 to 50 years to get where they are. We're heading in the right direction, it's just a matter of when," Lim says. "I wouldn't mind being 80 and getting married. I'd do it."
Calling all HuffPost superfans!
Sign up for membership to become a founding member and help shape HuffPost's next chapter