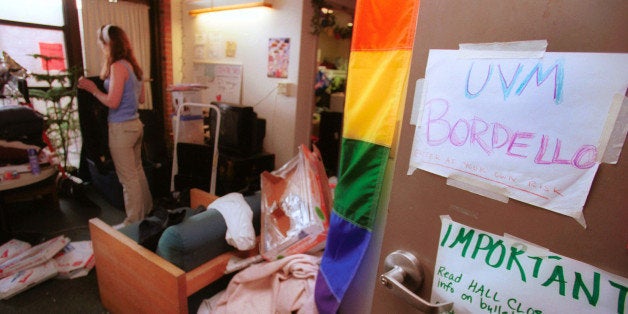 First, students enter their first name, exactly as it appears on their Social Security card. They follow with last name, Social Security number and date of birth. The next question: gender.
"Select male if you are male," the form advises. "Select female if you are female."
After a few simple questions, parents take the reins to enter income and other financial data.
Pretty straightforward, right? Not necessarily.
For lesbian, gay, bisexual and transgender students, as well as those questioning their sexuality, the questions on the FAFSA can present serious roadblocks, says Thomas Krever, chief executive officer of the Hetrick-Martin Institute. The institute provides counseling and after-school programs for LGBT youth in New York City and Newark, N.J.
"It makes a certain assumption that we're starting with all things being equal," Krever says. "When we talk about LGBTQ young people, particularly students that are hopefully college-bound, there are some real systemic challenges."
Those challenges include higher rates of bullying and homelessness, as well as working with documents such as the FAFSA that don't reflect the student's identity, he says.
Sexual orientation and gender identity is the No. 1 reason for youth homelessness in the U.S., notes Krever.
Close to 40 percent of homeless youth identify as LGBT, according to a 2012 report. Of those teens, 46 percent ran away because their family rejected their sexual orientation or gender identity.
Forty-three percent were forced out of their homes for the same reason, notes the report, which surveyed 356 agencies serving homeless youth. The survey does not account for teens who have friends or extended family to turn to, or who don't go to these agencies for housing or support.
"Think of all of the support systems that come along with family life, mom, dad, guardian, they're not there to have those conversations with you," Krever says. "You're wondering where you're sleeping that night, let alone where you're going to stay in a dormitory next semester."
Students under the age of 24 need information such as tax returns and bank statements from their parents in order to file for financial aid, unless they indicate special circumstances such as homelessness on the form. Applicants need to submit paperwork to back up their status and determinations are made on a case-by-case basis by the school's financial aid administrator, according to the Department of Education.
Those who do have family support can still face challenges when filling out the FAFSA, Krever says.
"When you're a young person struggling or dealing with and addressing your own identity, to look at a government form and not see yourself listed, how you identify, is disconcerting, in the least," he says.
"One thing about funding, specifically FAFSA, is that transgender students may not be able to change their name due to parents not being supportive or not having the money to do so," says Erlick, a freshman at Pitzer College in California. "This can lead to transgender students being nervous to apply, or not even applying at all, because they're scared for their own safety, because using these forms with their legal names may out them."
College students must use the first name and sex on record with the Social Security Administration when applying for federal financial aid. While students can have both legally changed, the process can be complicated and students under the age of 18 need parental consent.
Erlick was born male, but has identified as a girl since age 8. She kept her birth name, but later changed her legal gender with the help of her parents. This made the financial aid process relatively smooth, she says.
"The main reason I didn't have an issue with it is because I did have supportive parents," she says. "For those that don't, there are so many difficulties."
The hurdles LGBT students may come up against when trying to pay for college are not insurmountable, though.
Students wanting to change a legal name or gender can also seek out groups such as the Transgender Law Center for guidance, and LGBT teens rejected by their parents because of their sexual identity can turn to the schools they applied to and explain their situation.
Trying to fund your education? Get tips and more in the U.S. News Paying for College center.
Related
Before You Go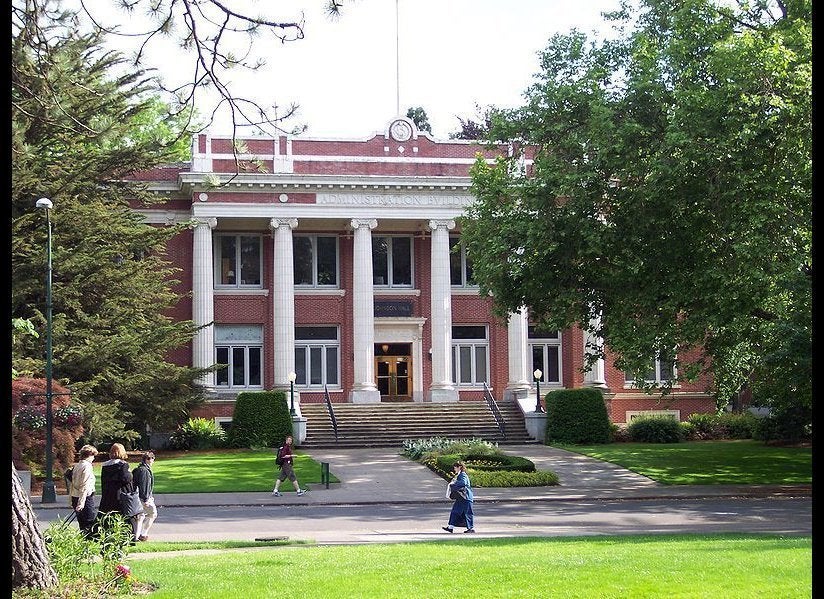 The Five-Star Rated Colleges By Campus Pride
Popular in the Community