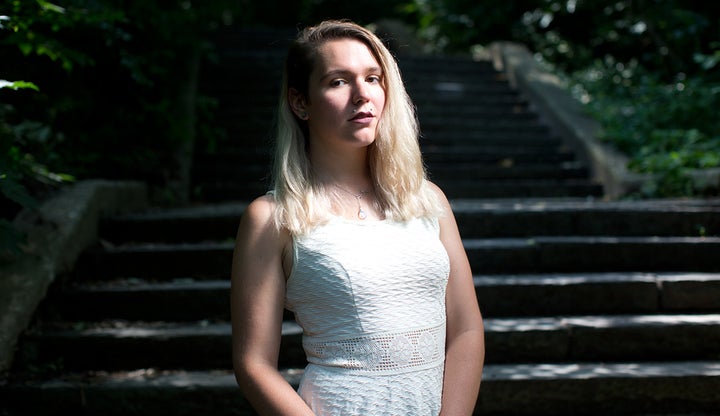 Sometimes kids can be so cruel.
"You're a disgusting abomination. You make me want to vomit in my mouth. I should have the right to kill you. Go to hell," an adolescent boy said in class.
He was talking to Tessa, a young trans woman.
Her teacher didn't say a word despite hearing the tirade, and when Tessa brought the incident to the attention of the school psychologist, she was told, "Oh, he's just having a bad day."
Sadly, scenes like this occur every day.
Nearly 50 years after the Stonewall Riots, the eponymous bar has become a national landmark, same-sex marriage is legal in all 50 states, and gay, lesbian, and now transgender troops can serve openly in the military – but while laws have changed, many hearts and minds have not.
The brutal massacre at a gay nightclub in Orlando underscores the urgent, continuing need for safe spaces for the LGBT community. But in many ways, the deep-seated prejudice that has yet to be overcome has been even more pernicious than the explosive violence of Orlando. This dark undercurrent within our society is keenly felt among LGBT teens and exacts a heavy toll.
According to the Human Rights Campaign, 92 percent of LGBT teens report hearing negative messages about their identities at school, the Internet, and their peers, and LGBT youth are twice as likely to have been physically assaulted at school.
The violence and bigotry have severe effects. LGBT teens are almost three times as likely to experience mental health conditions like depression or anxiety and are more likely to use drugs and alcohol as a means to self-medicate. More troubling, one survey found that over 30 percent of LGBTQ youth reported at least one suicide attempt within the last year and more than 50 percent of transgender youth will attempt suicide at least once by their 20 birthday.
"I figured if my transition didn't get better I was going to kill myself at 18," Tessa said. "I would just end it."
Between her violently abusive father, her parents' heavy drug use, constantly moving around the country, and the steady discrimination she faced as a queer teen, Tessa had little stability and few positive influences in her life. Before she turned 18 she had been hospitalized three times for attempted suicide and suicidal ideation.
The bias against LGBT teens is most clearly manifest on our streets. Only 7 percent of youths nationwide identify as LGBT, yet surveys suggest a staggering 40 percent of homeless youth identify as LGBT. Sadly, these disproportionate statistics are the result of prejudice and a lack of acceptance. The overwhelming majority of homeless LGBT youth have been kicked out of their homes after coming out or ran away to escape abuse.
"It's hard for me to imagine a worse and more harmful expression of homophobia in our time than the fact that there are hundreds of thousands of kids who are being rejected by their families and put out onto the streets," said Carl Siciliano, executive director of the Ali Forney Center, a shelter for LGBT youth supported by the Robin Hood Foundation.
Founded in 2002, the Ali Forney Center (AFC) is the nation's largest service provider dedicated to LGBT homeless youth with four emergency housing sites that accommodate 47 beds and 60 transitional housing beds with plans for 12 more. As the largest LGBT center in the country, nearly half of AFC's clients are from outside of New York City, coming from across the country and even overseas.
AFC is named in honor of Ali Forney, a gender nonconforming teen who became homeless at 13. He feared the discrimination and violence in city shelters, so he slept on the streets and engaged in sex work to survive. Forney was a fierce advocate for queer homeless youth and educated others on HIV prevention. At 22, he was found murdered on the streets of Harlem.
REJECTED, THEN TURNED AWAY
Still reeling from the painful trauma of being rejected by their family and loved ones, homeless LGBT youth must also learn to survive the dangers of street life – violence, drugs, survival sex, and HIV.
Unfortunately, there are few places where LGBT youth can turn for help or safety. Reports of violence and squalid conditions continue to plague New York City's homeless shelters, and they can be particularly unforgiving for LGBT teens. Despite their legal obligation, shelter staff often fail to recognize the right of an individual to go to a facility that matches their gender.
When Tessa left the hospital, she moved into transitional housing in upstate New York, where she was living at the time, and was placed in male housing. For two months she lobbied to be placed in female housing. She was eventually granted an audience with the county director who ultimately refused her requests.
"[The director] gave me all these hypotheticals about how women who had been sexually abused or domestically abused by males would be uncomfortable rooming with me," Tessa said. "I had a history of being sexually abused and domestically abused by males and that never occurred to her. She was comforting these hypothetical women that she was not even responsible for over me."
What Tessa experienced is all too common for LGBT individuals, punctuating the need for LGBT-specific shelters like AFC.
But as much as the Ali Forney Center and similar organizations do, there is still a severe shortage of beds for LGBT youth. There are an estimated 4,000 homeless youth in New York City, but only 101 city-funded shelter beds specifically for LGBT youth.
In 2012, the last year statistics were available, over 5,000 teenagers were turned away from shelters due to a lack of beds – a major uptick from 573 in 2008. Due to high demand for its emergency housing, the Ali Forney Center has a waitlist with 200 names on it.
Since taking office, Mayor de Blasio has added 200 beds for homeless youth and announced plans for an additional 300 over the next three years along with the first-ever City-funded facility for trans youth. By 2019, there will be a total of 753 beds for homeless youth, but it remains too early to say how many of those will be specifically for LGBT teens.
To help keep young people off the streets, AFC offers a 24-hour drop in center where two dozen can stay overnight. Even then, there are those who miss the curfew or are turned away due to capacity and the center trains them to survive a night on the streets.
Ride the A train, it is the longest running route in the city. Dunkin Donuts and McDonalds are open 24 hours. Buy something off the dollar menu and pass the night at a table.
It's been three months since Tessa has been homeless. After a particularly violent incident where her father threatened to kill her and pulled a gun, she left upstate New York to make it on her own in New York City.
She contacted the Ali Forney Center and made plans to head to the city. Tessa's case worker drove her to AFC's drop-in center, but due to overwhelming demand there were no staff members available to begin the intake process. She was nearly turned away and would have had to try again the next day.
Completely new to the city and with nowhere to go, Tessa desperately lobbied to secure a bed in the drop-in center so she wouldn't have to sleep on the streets. Much to her relief she succeeded in getting a bed, but had trouble adjusting to her new surroundings.
Tessa stayed at the drop-in center for three nights before moving in with someone she had met online while webcam modelling.
"He said I could stay with him while I was on the waiting list," she said. "He was nice, but I still took a risk in staying with him."
Things were okay at first and they became intimate, but their relationship quickly deteriorated. Just as her situation grew worse, she was offered a bed in one of AFC's emergency shelters in Brooklyn.
Those under 21, like Tessa, are given priority on Ali Forney's wait list and often housed within two weeks, while those 21-24 may have to wait as long as six months as housing and resources are even more scarce for older LGBT youth.
For those on the waiting list, each day is spent in limbo.
"I hear a lot of kids talk about how they spent a night on the train or slept in the park," Tessa said. "A lot of kids skip from resource to resource throughout their entire day waiting for something to be open."
More than housing, AFC offers a full range of services including medical care, HIV testing, mental health counseling, hormone treatment, job training, career counseling, educational services, laundry, showers, and more.
"Teens aren't thinking about their resume if they're worried about where they'll sleep or shower," said Alex Roque, AFC's Communications Director. "Think of the hierarchy of needs. You have to take care of the basics first – food and shelter before you can even begin taking on things like job training or education."
Taking care of basic needs requires money and resources, but with limited means to earn an income, many homeless teens are pressured into sex work in exchange for food, shelter, and other necessities.
"I've been a webcam model and I've done arrangements before, but I'm trying to remember that I have more to value about myself," she said. "You kind of forget that you were a good student or a powerful speaker. You lose your identity when you only gain validation through sex."
Now that Tessa is stably housed, she is firmly focused on her future and has found new forms of validation.
"I'm looking forward to becoming a trauma specialist and continuing my education so I can lead group and individual therapy," she said. "It's always been my goal, passion, and aspiration to be an advocate and help the community because I've been in so many mental health programs."
Tessa hopes to eventually work for a nonprofit like AFC. As it stands, she is well on her way with a paid internship as a youth advocate at AFC. She has also enrolled in AFC's vocational and educational program and is taking classes to earn her high school equivalency diploma.
New York City is the latest stop in Tessa's tumultuous journey. Her past has been filled with abuse and instability because others refused to accept her for who she was. For the first time, Tessa has a clear path forward.
"I stopped going to school. I just didn't have the energy to play the stereotype," Tessa said. "I have PTSD, anxiety disorder, and severe recurrent major depressive disorder. They don't impede my day necessarily, but I'm scared to put myself into a professional environment when I'm still building up my self-esteem and my perception of myself is still catching up."
With the help of AFC, Tessa now has the opportunity to reach her full potential. But just as she is hitting her stride, she is at risk of ending up on the streets when she turns 21 in September.
In just a few months, Tessa will have to leave her current housing program as it is for homeless youth under 21. She is working with AFC to find a more permanent housing solution, but her age and the lack of beds for LGBT youth over 21 is making the process more difficult.
Even with support, life remains precarious. But despite the challenges, Tessa is hopeful for the future.
"I'm doing really well here," she said. "Honestly, I'm doing better here than anywhere else."
AFC's programs have an extraordinary success rate. 75 percent of teens living in AFC's transitional housing complete the program and find employment.
It comes as no surprise that a strong support network, resources, and a loving community that recognizes them for who they are leads to success. However, the challenge is reaching homeless LGBT teens before it's too late.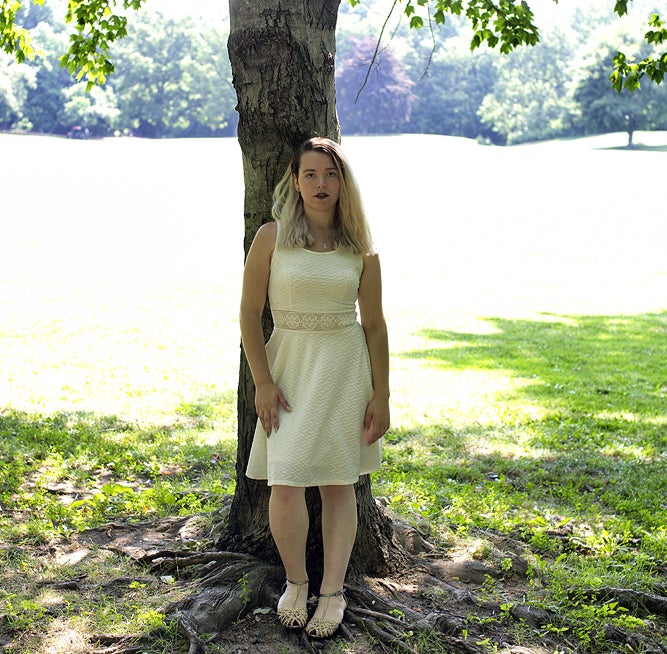 Popular in the Community