Argentina is once again dominating tourism within Latin America, not only because of its wide range of things to see and do throughout the entire country, but because they have cornered the market within LGBT tourism within the region. Clustered within a conservative continent, Argentina has always been many steps ahead when it comes to anything and everything related to the LGBT consumer, as well as their LGBT residents. Marriage equality came to the country in 2010, making Argentina the first country in Latin America and the second in the Americas to allow same-sex marriage nationwide.
The country's economic status is in current disarray, but with the incoming tourism influx from neighboring countries as well as from North America and the rest of the world, Argentina is continuing to cash in on the LGBT segment within tourism. But what they are not doing is just blindly marketing to LGBT travelers and raking in the cash, instead, they have strategically put in place, in collaboration with their Ministry of Tourism and private public relations firm, ways to attract the LGBT market while still genuinely taking into consideration every element necessary that comes with that specific travel market.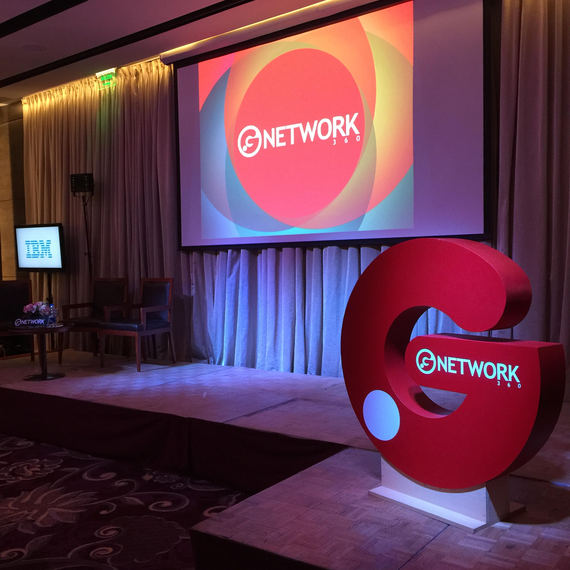 This week, for the eighth year, GNetwork360 held their annual international conference on LGBT tourism and business in Buenos Aires, hosted at the prestigious Alvear Art Hotel. The 3-day conference is the most important within Latin America as it brings together more than 1400 registered attendees from 15 countries. A combination of discussion panels, workshops, and a travel fair, GNetwork360, in collaboration with the National Institute of Tourism Promotion and the Gay and Lesbian Chamber of Commerce of Argentina, is proving that LGBT tourism is deeply important within Latin America.
Businesses, tour operators and destinations all come together to learn about the LGBT travel segment and how to best reach them in a non-disingenuous way. Important topics such as sensitivity training and general information on who makes up the LGBT segment are presented each year. During this year's conference, representatives from the transgender community had the opportunity to also discuss inclusionary sub-topics that relate directly to tourism and best business practices. Big names like Delta, IBM, and Accenture sponsored the event in addition to many others including many destinations and hospitality partners. The conference was also backed and supported by IGLTA, the International Gay & Lesbian Travel Association, which is the stamp of approval desired with organizations focused on LGBT tourism.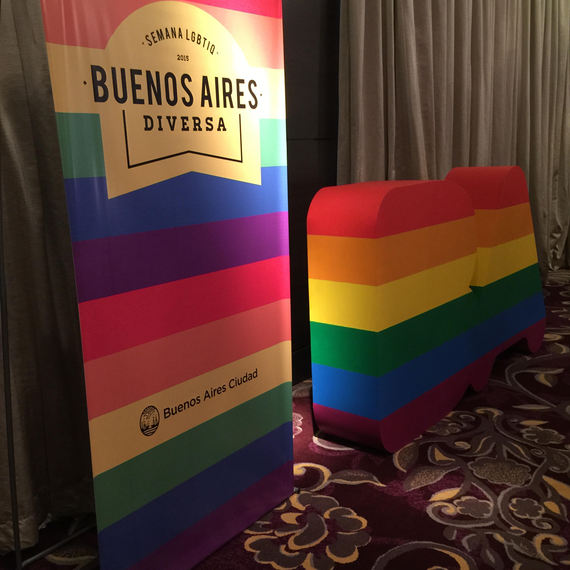 Mr. Carlos Enrique Meyer, the Minister of Tourism of Argentina, also attended the conference as he was presented with a prestigious honor by IGLTA for his work and efforts to ensure that Argentina is known around the world to be a country that welcomes not only LGBT visitors, but also everyone. A panel consisting of the leaders in tourism within Argentina immediately followed the presentation honoring Meyer, and quickly solidified the unified general impressions of LGBT tourism within Argentina. Mrs. Annie Millet, CEO of Destino Argentina, the private firm that represents Argentina, spoke most eloquently about how her firm personally does not believe she needs to specify which of her hotels her firm is partnered with are "gay friendly," as she feels they all know how to receive any type of guest. It was an impressive panel that led those in attendance to believe that there is change coming to Latin America. With Argentina being at the forefront of this change, especially with the direct support of their government, the LGBT tourism market is set to have a spike in growth if neighboring countries take notice and lead from example.
(David Duran is a freelance travel writer who is currently attending the GNetwork360 conference in Buenos Aires. All images related to the conference are his own.)
Calling all HuffPost superfans!
Sign up for membership to become a founding member and help shape HuffPost's next chapter