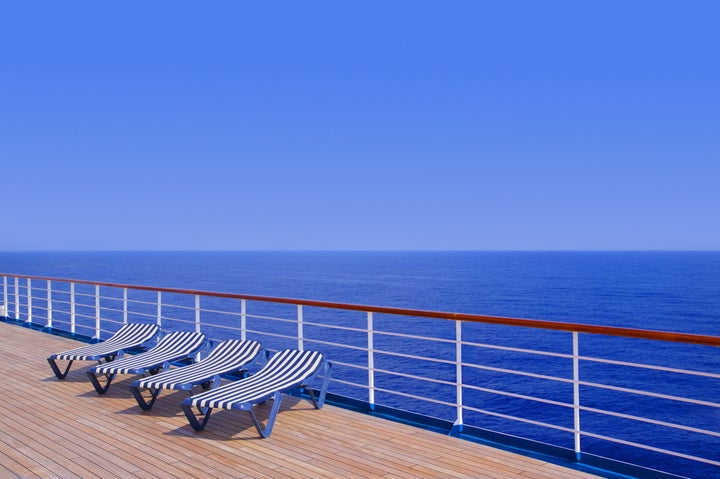 Another Friday, another Poll Position and another chance to sound off on an issue facing the LGBT community.
This week's question was inspired by the gay cruise sex scandal that took place in late March.
John Robert Hart and Dennis Jay Mayer were passengers aboard the Celebrity Summit cruise ship, which is run by Atlantis Events, a company that specializes in gay travel. While the ship was docked in the harbor of the Caribbean island of Dominica, the couple was reportedly seen having sex on their balcony and were arrested on charges of "buggery," as sex between men is illegal in the country.
Those charges were eventually dropped and Hart and Mayer pleaded guilty to indecent exposure. While in custody, the couple claims they received "inhumane" treatment due to being gay.
"The total experience was horrendous," Hart said. "They told us that they did not like us, that they did not like gay people."
In the days that followed the incident, two discussions emerged in the LGBT community: one involved the issue of public sex and was amplified by the fact that other passengers who were aboard the ship claim the men were indeed having sex (and their claims were bolstered by this possibly incriminating photo), and the other involved questions about whether or not gay tourism comapnies have a responsibility to boycott countries with anti-LGBT laws.
Atlantis President Rich Campbell, who was aboard the cruise, said in an email that the company has organized many trips to Dominica and would "happily return."
"Many countries and municipalities that gay men visit and live in have antiquated laws on their books," he said. "These statutes don't pose a concern to us in planning a tourist visit."
But many others believe that LGBT people should not be supporting countries and economies that do not support them, or worse, criminalize gay expressions and acts.
What do you think? Vote on our two-for-one Poll Position questions below and then sound off in the comments section below.
REAL LIFE. REAL NEWS. REAL VOICES.
Help us tell more of the stories that matter from voices that too often remain unheard.