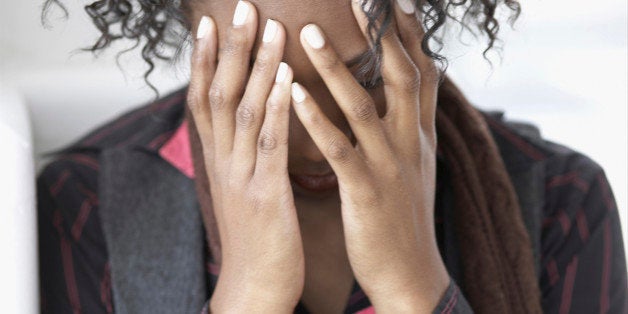 In my years as an advocate for racial equality, I've heard countless stories from black men, women, and youth about barriers faced in school, college, finding a job, keeping a job, and being treated equally in the workplace. Despite laws that promote equal access to employment and protect workers from unfair practices, black workers can be subjected to hiring bias, unequal pay, and discrimination. We've worked tirelessly to enforce workplace protections so that all black people can have a fair shot at getting ahead.
Now, those laws aren't perfect, but imagine if we didn't have them. Imagine if co-workers made disparaging remarks about who you are, what you look like, or whom you love and there was nothing you could do about it. Imagine if you worked just as hard as your colleagues, then one day a new manager walked up and fired you just because you are black, but you didn't have any recourse, either with your supervisor, the human resources manager, or the law.
That's the case if you are black and lesbian, gay, bisexual, or transgender (LGBT).
The federal Civil Rights Act, which prohibits discrimination based on race, ethnicity, sex, or religion, still doesn't protect LGBT people. In 29 states it's perfectly legal to fire someone or make other employment decisions based on that person's sexual orientation. Thirty-three states lack laws that protect workers based on their gender identity.
Today the National Black Justice Coalition released "A Broken Bargain for LGBT Workers of Color," a groundbreaking report that examines how bias and prejudice based on race, sexual orientation, and gender identity/expression intersect to the detriment of LGBT workers of color. In addition to examining systemic barriers such as unequal educational opportunities and unfair pay, benefits, and taxation, the report analyzes the devastating impact of a lack of workplace nondiscrimination protections:
The unemployment rate for LGBT African Americans is twice as high as it is for white Americans.
Research shows that LGBT people of color, particularly black LGBT people, are at a much higher risk of poverty than non-LGBT people are. For example, black same-sex couples have poverty rates that are at least twice the rate of black, heterosexual married couples (18 percent vs. 8 percent).
When black LGBT people were asked in a survey to list the most important issue in their lives, economic issues topped the list. (Twenty-two percent said it was the most important issue.)
It's important to remember that our black brothers and sisters live in every corner of the country, and contrary to common stereotypes, LGBT people are more racially and ethnically diverse than the U.S. population as a whole. In a 2012 Gallup poll, 33 percent of LGBT respondents identified themselves as people of color, compared with 27 percent of non-LGBT individuals. Additionally, Latino, black, and multiracial respondents were more likely to identify as LGBT than white respondents were.
The Employment Non-Discrimination Act (ENDA), which would protect LGBT workers from discrimination, just passed the United States Senate, but House Speaker John Boehner has vowed to block the legislation in his chamber. The road to equality and fairness is a long one. ENDA was first introduced in 1974. This legislation is long-overdue, and we need to work together to protect the LGBT members of our community. This is an issue that affects our entire community. We are not safe at work until we all are protected at work.