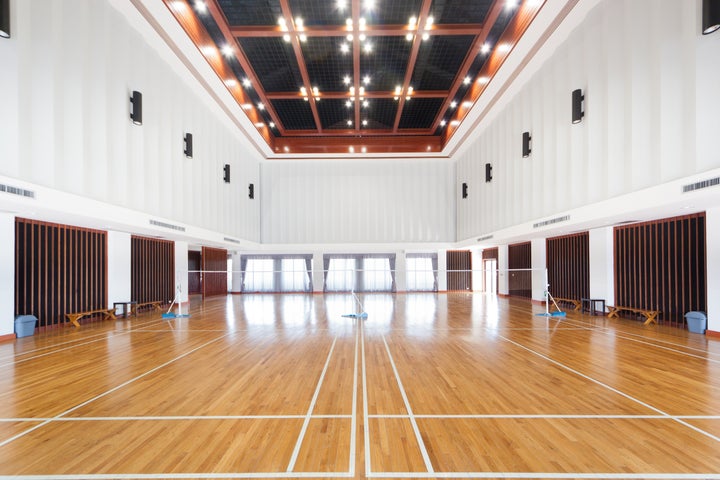 GLSEN analyzed the responses of more than 8,584 students between the ages of 13 and 20 in high schools and middle schools across the country. The research, which found "critical gaps in safety and support," revealed that LGBT youth not only feel unsafe, but that they're also underrepresented on athletic teams and aren't fully backed by school staff and policies.
Here are some of the figures:
More than a quarter of LGBT student athletes reported having been harassed or assaulted while playing on a school sports team because of their sexual orientation (27.8%) or gender expression (29.4%).
More than half of LGBT students who took a P.E. class were bullied or harassed during P.E. because of their sexual orientation (52.8%) or gender expression (50.9%).
LGBT students commonly avoided athletic spaces at school including locker rooms (39.0%), P.E. classes (32.5%) and school athletic fields and facilities (22.8%) because of feeling unsafe or uncomfortable.
A vast majority (74.9%) of LGBT students said that they were uncomfortable talking to their P.E. teachers or coaches about LGBT issues...
Gym classes and athletic programs have been plagued by discrimination, and artist and photographer Jeff Sheng can testify to that fact.
For example, during an interview with a Los Angeles radio station, Sheng received a call from listener who shared the following experience:
"I went to a Christian high school, and I was on the football team. When I ended up coming out to those around me, the coach asked me to leave the team, because he felt like it wasn't morally safe for me to be on the team with the other guys... And then I stopped playing sports altogether," the man, identified as Chris, said.
That said, school officials are not always supportive of LGBT youth -- athletes or not.
Calling all HuffPost superfans!
Sign up for membership to become a founding member and help shape HuffPost's next chapter
BEFORE YOU GO