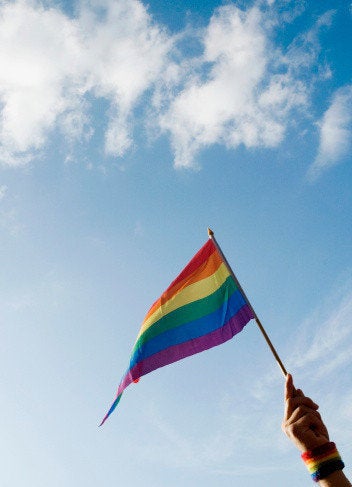 For the past two years, we've been traveling around the country to screen Out in the Silence, a film about confronting homophobia and the limitations of religion, tradition, and the status quo in small town America.
The aim of these events is to help concerned local residents raise LGBT visibility and find common ground with others in the quest for dignity, respect, fairness and equality for all. In many of the rural communities we've visited, it's the first time there has ever been an openly gay event.
Of the many issues that come up during post-screening conversations, one concern dominates: improving the safety and overall well being of LGBT youth.
In addition to the tragic epidemic of teen suicides that captured the nation's attention last year, a recent survey of middle and high school students by GLSEN, the Gay, Lesbian and Straight Education Network, shows why this subject is on so many people's minds:
Nearly 9 out of 10 LGBT students experienced harassment at school in the past year and nearly two-thirds felt unsafe because of their sexual orientation. Nearly a third of LGBT students skipped at least one day of school in the past month because of safety concerns.
There have been many encouraging developments in efforts to address these problems over the past several years, including the formation of gay-straight alliances and diversity clubs on more and more campuses, the emergence of safe space programs in schools and communities, and the promotion, and in some states the passage, of strong anti-bullying policies. All too often, though, the very people who have the most at stake -- the youth themselves -- are not given the acknowledgement and credit they so much deserve.
A recent Out in the Silence Campaign event in northeastern Pennsylvania prompted us to think about how we might try to do a little more. During a post-screening conversation with the Stroudsburg Area School District's Gay-Straight Alliance, students and faculty mentors talked about their desire to start a scholarship program to honor LGBT and ally youth involvement and leadership on these issues, and encouraged us to start an award contest that could motivate support for such efforts and help youth and adults alike find creative ways to speak out.
So today, in partnership with GLSEN, we are launching a new national Award for Youth Activism to highlight and honor the courageous young people who are on the front lines in this struggle and who are doing groundbreaking and inspiring work in the movement for change.
The annual award program will bestow a $1,500 Grand Prize, $750 Impact Prize, and $500 New Group Prize, on the student, youth, and ally groups that most effectively raise LGBT visibility, call attention to bullying and harassment, and promote safe schools, inclusion, fairness and equality for all by holding an Out in the Silence film screening and speak out event in their school or community during the month of October -- which marks LGBT History Month, Ally Week and National Coming Out Day.
Entering the award competition is easy. All groups have to do to be eligible to win, and to receive a FREE DVD and planning toolkit for their event, is register by the September 26 deadline on the Out in the Silence web site.
Award winners will be announced here in The Huffington Post on December 10, International Human Rights Day, and scenes and inspiring outcomes from many of the events will be highlighted on the Out in the Silence Campaign Facebook page.
If you know of student and youth service and advocacy groups in your area that are doing great work and might get a little boost out of this award program, please help spread the word.
Take Action -- Silence is Meant to be Broken!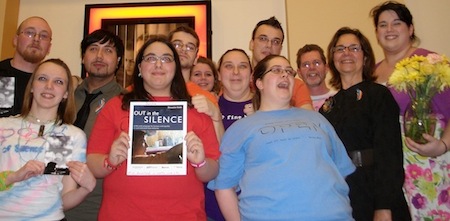 REAL LIFE. REAL NEWS. REAL VOICES.
Help us tell more of the stories that matter from voices that too often remain unheard.