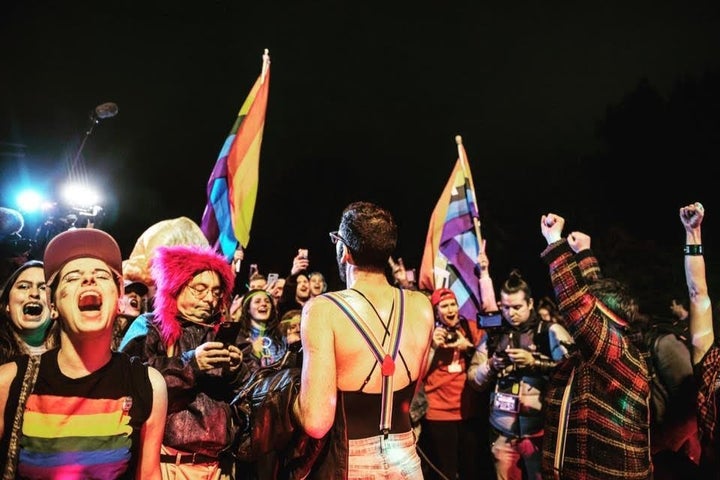 LGBTQ activists are planning to come together in a display of solidarity and resistance against the actions of President Donald Trump's administration in one of the queerest ways possible: a massive dance party.
According to WERK for Peace founding organizer Firas Nasr, this massive dance celebration is focused on solidarity, intersectionality, and resistance among marginalized people.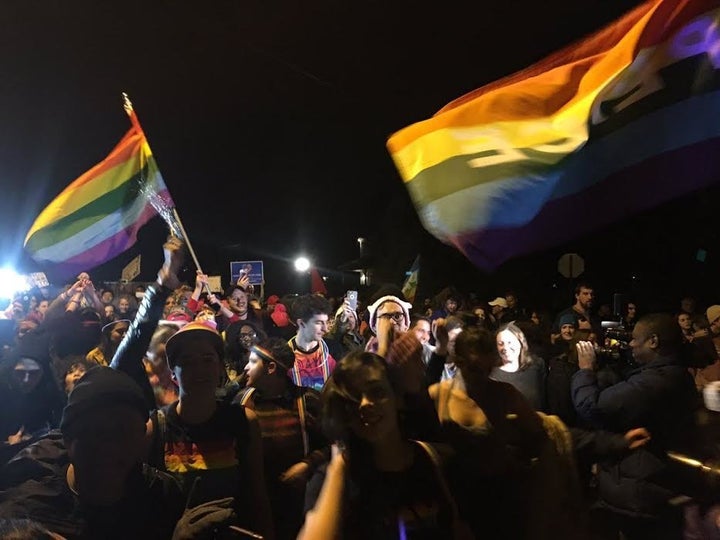 "The executive orders that Donald Trump has passed in the mere week and half of being in office have further marginalized nearly all disenfranchised groups in the US," Nasr told The Huffington Post. "We believe that any attempt to marginalize or attack any one community is a direct attack on all of the diverse communities in the US. In response, we choose to use love and connection to uplift our communities, celebrate our intersectionality and differences, and come together as one unified coalition. We want to send the message that we will not allow discrimination, bigotry, or hate against any community in our country to break us apart. We celebrate together."
The last WERK for Peace dance party brought together hundreds of LGBTQ people and their allies, and here's hoping that this event will have an even larger turnout.
The event is slated to take place on Friday, Feb. 3 at 6:00 p.m. beginning at the Trump Hotel in Washington, D.C. Head here for more information.
Popular in the Community