Amid the harassment, the pressures of coming out and the search for acceptance in today's world, LGBTQ teens and young adults have a lot of hurdles to confront. And, according to a new survey, eating disorders is another one of those hurdles.
A new survey by The Trevor Project found that more than 50 percent of LGBTQ youths who participated in its national survey had been diagnosed with an eating disorder.
The statistics were even more troubling within specific segments: 71 percent of trans respondents had been diagnosed with an eating disorder, with anorexia being the most common disorder.
The Trevor Project, an LGBTQ advocacy group, teamed up with the National Eating Disorders Association (NEDA) and the Reasons Eating Disorder Center to conduct this survey, which they say is the first of its kind.
Researchers surveyed 1,034 self-identified LGBTQ individuals across the U.S. ages 13 to 24. They gathered their results using social media and internet questionnaires.
The survey focuses "specifically on the relationships between sexual orientation, gender identity, eating disorders and suicidal ideation." Amit Paley, the executive director of The Trevor Project, hopes the information revealed by the survey will spotlight a little-known problem in the LGBTQ community.
"The unique stressors that LGBTQ-identified people experience, such as coming out and harassment in schools or the workplace, can impact levels of anxiety, depression, low self-esteem, and unhealthy coping mechanisms such as substance abuse," Paley wrote in a summary of the survey.
"All of these can be contributing factors in the development of an eating disorder and are common co-occurring conditions."
The eating disorder rates also shed light on an even more dangerous problem.
Individuals in the LGBTQ community are three times more likely to experience a mental health condition, such as depression or an anxiety disorder, according to the National Alliance on Mental Illness. And that was true for those surveyed, too: 58 percent of LGBTQ participants who were diagnosed with an eating disorder said they had also considered suicide.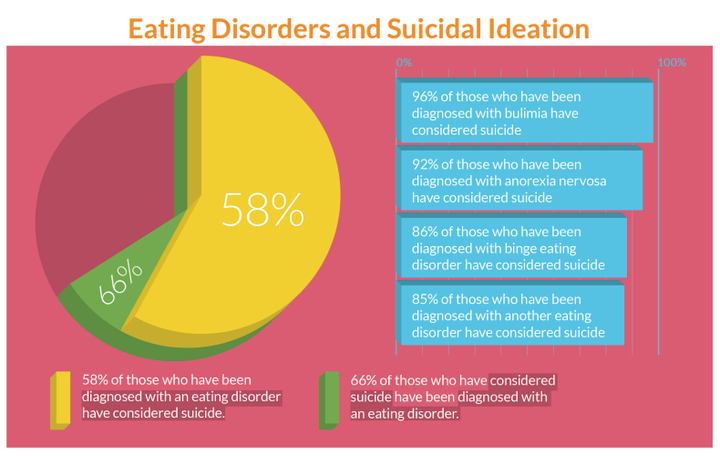 The National Alliance on Mental Illness says that LGBTQ individuals lack appropriate resources that may help them through their harmful disorders. This includes a shortage of health care providers with proper training on the LGBTQ community, their unique needs and their mental health issues.
"Providers who lack knowledge and experience working with members of the LGBTQ community may focus more on a person's sexual orientation and/or gender identity than a person's mental health condition," according to the organization.
Claire Mysko, the head of NEDA, wants to fix that ― at least for those suffering from eating disorders.
"The results make it clear that troubling numbers of LGBTQ youth are affected by eating disorders and self-harm," Mysko said of the new survey in a statement published this week.
"Together, we are working to raise awareness and put live-saving resources into the hands of those in need," she added. "It's time to get real about these issues and ensure that everyone has access to the support they deserve."
Before You Go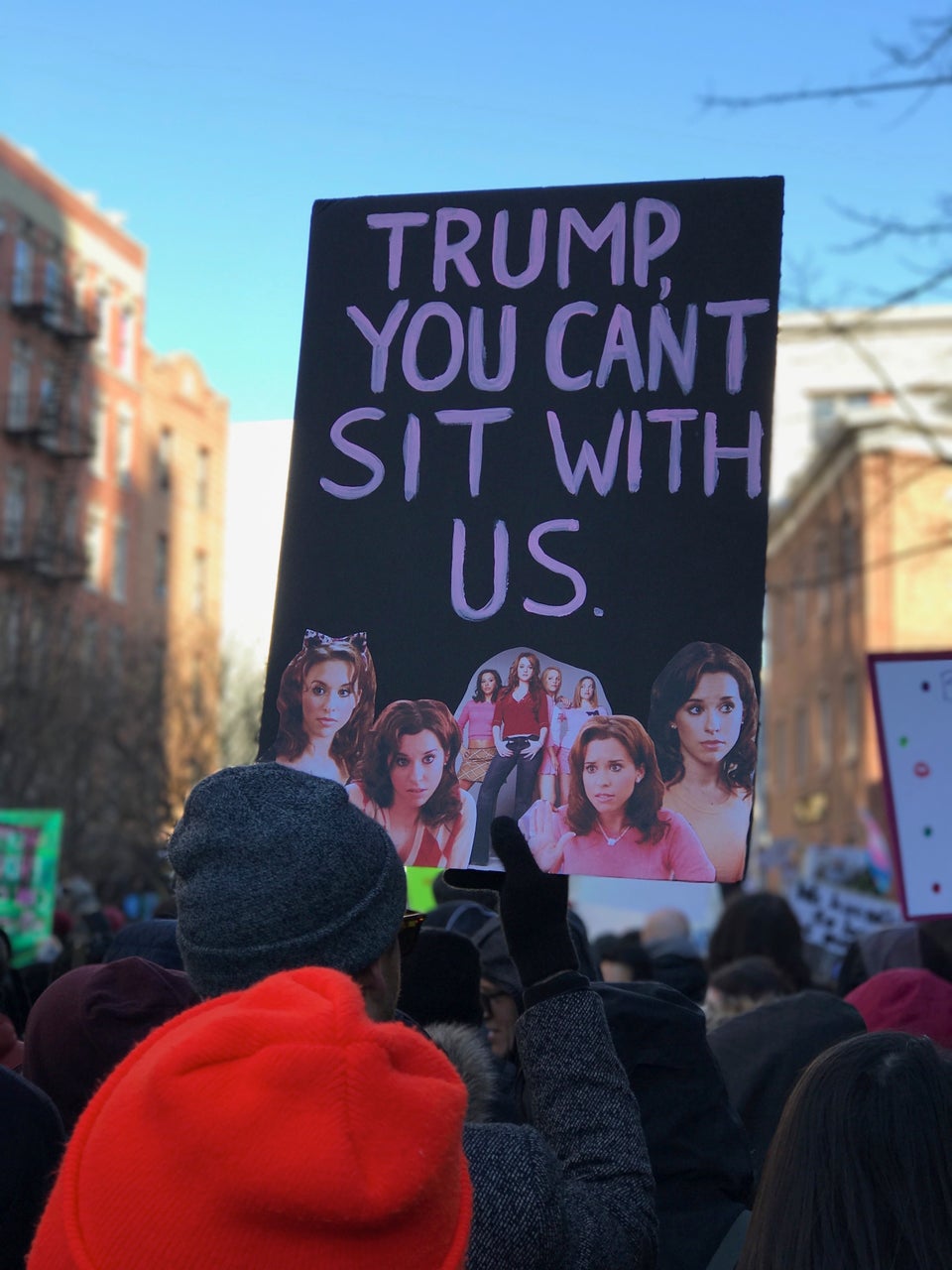 The LGBT Solidarity Rally 2017
Popular in the Community