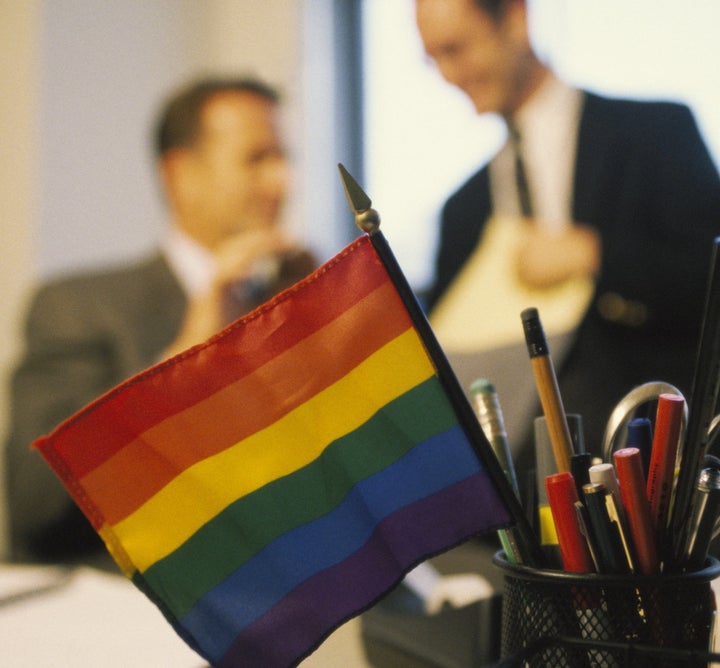 Recent social strides for queer people haven't translated to an increased sense of personal security for LGBTQ members of the workforce, new data suggest.
The latest HRC report was based on data from a sample of 804 self-identified LGBTQ people and a shorter survey gauging the perceptions of 811 people who do not identify as LGBTQ.
Half of the non-LGBTQ workers surveyed reported that there were no openly LGBTQ employees working at their company. Meanwhile, 36 percent of the LGBTQ respondents said they worried about making coworkers uncomfortable, and therefore losing connections and relationships, by openly identifying as LGBTQ. 
One in 5 LGBTQ workers said they've been told or had colleagues imply that they should "dress in a more feminine or masculine matter," and 31 percent said they've felt unhappy or depressed at work.
Researchers noted that this degree of employee dissatisfaction could be linked to the fact that 31 U.S. states still lack "clear, fully-inclusive nondiscrimination protections" for LGBTQ people. The absence of such protections leaves more than 12 million LGBTQ Americans and their families at risk of being fired, evicted or denied services, HRC said. 
"While LGBTQ-inclusive corporate policies are becoming the norm, LGBTQ workers too often face a climate of bias in their workplace," Deena Fidas, director of HRC's Workplace Equality Program, said in a statement. "LGBTQ employees are still avoiding making personal and professional connections at work because they fear coming out ― and that hurts not only that employee, but the company as a whole."
Fidas continued, "Even the best-of-the-best private sector employers with top-rated policies and practices must do more to nurture a climate of inclusion for all."
Calling all HuffPost superfans!
Sign up for membership to become a founding member and help shape HuffPost's next chapter
BEFORE YOU GO