Lambda Legal, the impact litigation group that has played a key role in nearly every Supreme Court case advancing LGBTQ rights, is mired in chaos.
The 45-year-old organization has lost about half its staff since 2016, when a new CEO, Rachel Tiven, initiated an acrimonious shakeup, deep cuts to employee benefits and a messy fight over Lambda's tactics, priorities and limitations. The group's caseload was roughly 150 lawsuits in mid-2016; today, it's about half that. Lambda enlisted a law firm known for its work on "union avoidance" to negotiate with a newly formed employee union. It has not resolved long-standing issues of racial equity, and its health insurance plan does not adequately cover transition-related health care — a potential violation of the law over which Lambda frequently sues other companies.
On Aug. 3, after more than 60 employees, former employees, funders and former board members took the extraordinary step of signing a letter of no confidence, Tiven announced her resignation.
Lambda's board named an interim CEO last week, but the conflicts Tiven presided over are still raging, with some groups of staffers barely speaking to each other. They remain split by arguments that Lambda is an inadequate ally of marginalized LGBTQ people, or catastrophically resistant to necessary change, or cavalier about the needs of its long-suffering staff.
"Whoever's at the table, they're the ones making decisions for the whole movement. Which cases are being brought, who's living, and who's dying."
There could hardly be a worse time for the premier legal advocate for LGBTQ rights to find itself in chaos. The election of Donald Trump has imperiled years of progress and tilted the federal judiciary to the right. Even before Trump, the LGBTQ movement had a long way to go to achieve full equality, and there were divisive debates over how to move forward after the 2015 landmark victory on marriage equality.
But at the heart of Lambda's internal battles are the same questions facing the entire left: Does an unprecedented moment like this one call for big swings or extreme caution? Are the most obvious battles also the most strategic? Where do your most vulnerable constituents figure in? And what should employees of progressive organizations be expected to sacrifice to advance the cause?
Few believe the past two years of infighting at Lambda produced a clear winner or established the path forward. Fierce all-staff goodbye letters have become routine. "It is anguishing to witness, day after day, so many of my colleagues weary and wary from having to simultaneously fight both the enemy outside these walls and what feels too often like a hostile environment even within these walls," one recent farewell note read.
This story is based on interviews with nearly two dozen current and recent Lambda employees and numerous internal memos, emails and other documents. On Sept. 28, in response to questions for this article, Lambda sent HuffPost a four-page statement defending its record, which you can read in full below.
The stakes of what multiple sources described as a war "for Lambda's soul" couldn't be higher. "Whoever's at the table, they're the ones making decisions for the whole movement," one person said. "Which cases are being brought, who's living, and who's dying."
'Hired To Make Big Changes'
Tiven's term as CEO began in the summer of 2016 amid a lot of optimism. The Supreme Court's ruling for marriage equality, Obergefell v. Hodges, was only a year old, and Lambda, like nearly every other LGBTQ organization, was searching for a new purpose. Tiven's predecessor, Kevin Cathcart, had led Lambda for 24 years. In that time, Lambda had won the 2003 Supreme Court case, Lawrence v. Texas, that struck down criminal sodomy laws and chalked up multiple other victories expanding LGBTQ rights and advancing the march toward same-sex marriage.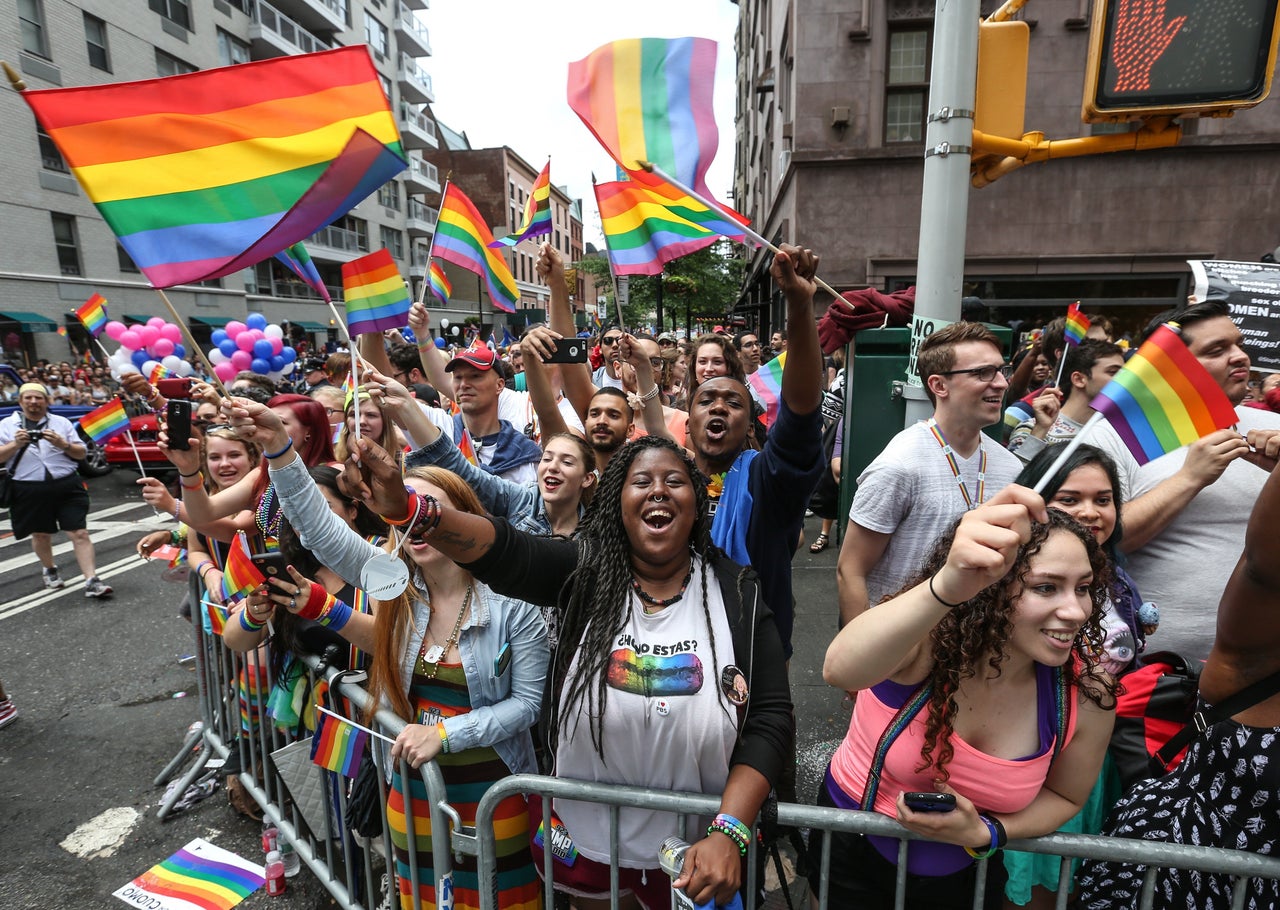 But even Cathcart's many admirers were ready for a change. Lambda's leadership was still predominantly white, male and cisgender. Two department heads could hardly stand to work together. Staff argued about whether Lambda's docket was adequately addressing the needs of the poor, people of color, and transgender and non-binary individuals. The New York headquarters didn't have Wi-Fi.
Few people, in other words, were surprised to see Tiven clean house and install new leadership. But they were stricken by many of her other moves — and the unilateral, uncompromising way they claim she made them. Lambda paid soaring consultant fees toward an ambitious restructuring plan around the same time that Tiven hiked the staff's health care contributions — only some people received salary bumps that offset the pain — and slashed pension benefits. Some of her personnel decisions seemed to make longtime racial and gender inequities worse. And she made a raft of changes that juiced Lambda's name recognition, some employees argued, at the expense of its actual impact.
The weightiest moves involved the legal team. Tiven swept in with a plan to dedicate more resources to a narrower set of causes. She envisioned Lambda winning more marquee cases and ceasing to take on issues, such as immigration and parenting rights, that she thought were too niche. Her plan was born out of her belief, and the board's, that Lambda's work had become too diffuse — nearly every attorney on staff had a different specialty — and too obscure. They were hungry to take another case to the Supreme Court.
"We were not as strategic and we were not as aggressive as we once were," said Karen Dixon, a former member of the board who served on the executive search committee that chose Tiven. She and her wife Nan Schaffer are Lambda's top living donors. Before Tiven, she said, a whole new generation of LGBTQ people had never heard of Lambda, and Lambda's legal strategy boiled down to "anybody can chase whatever type of case they want and find interesting."
The board "felt the organization was coasting, stale," Tiven wrote in an email to donors shortly before her ouster. "I was hired to make big changes."
Early in her tenure, Tiven announced a list of four priorities: suing the Trump administration, fighting Trump's judicial nominees, expanding employment protections and building on the marriage equality victory. The legal team agreed these were worthy priorities. But they recoiled at the idea of discontinuing work on other causes, such as immigration and the rights of the incarcerated.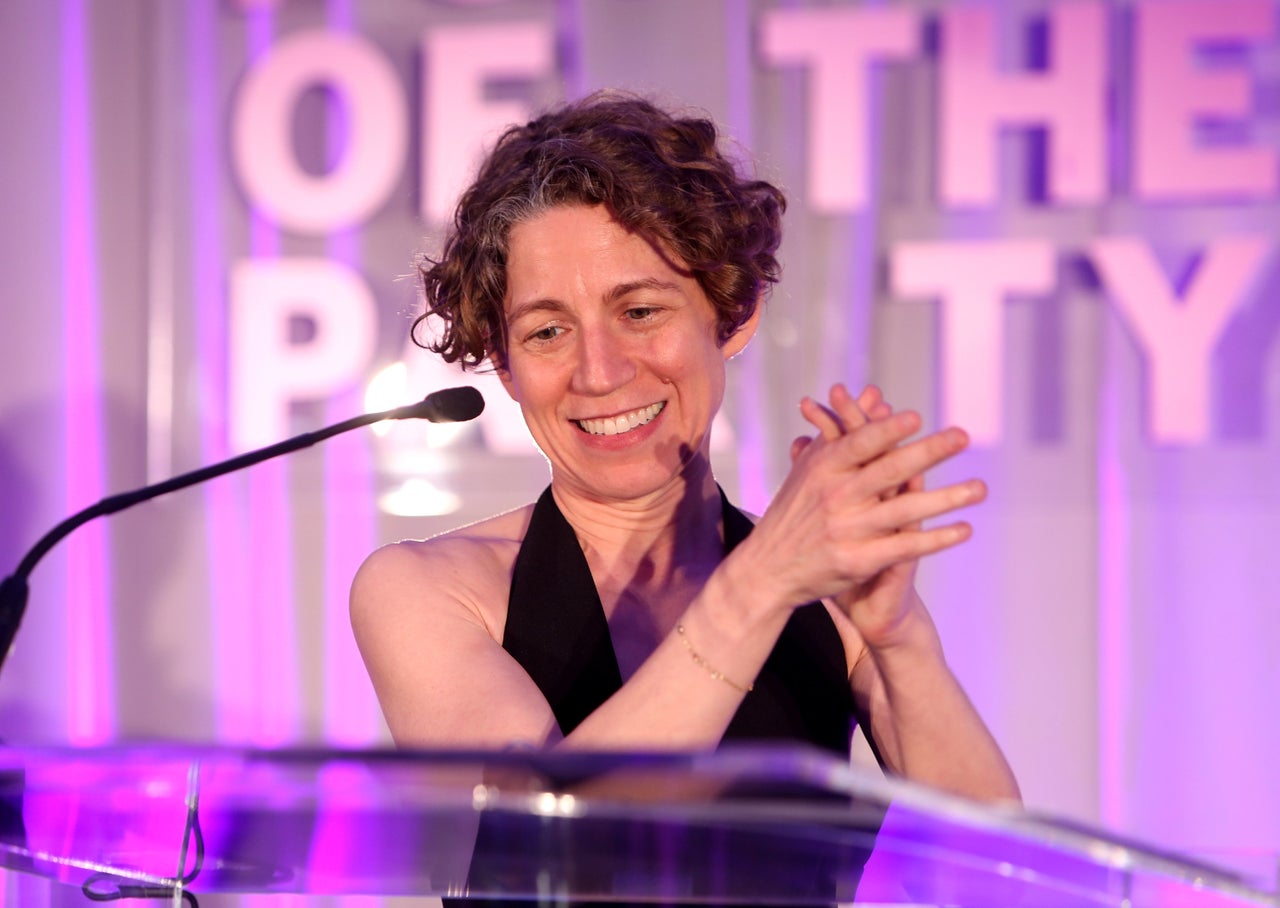 More broadly, her critics felt Tiven lacked the management skills to execute her grand new vision. She failed to appreciate the slow, complicated nature of impact litigation, which often requires leveraging one small courtroom victory into another into another, over the course of many years, to pave the road for a landmark decision. She was prone to altering her priorities and shifting personnel assignments in the middle of cases, making long-term planning impossible, and she made choices, unilaterally, that undercut her own goals. She directed the legal team, for example, to stop taking parental rights cases, to the detriment of Lambda's strategy of protecting the marriage equality decision by advancing marriage equality and parental rights in tandem. In the face of ordinary pushback, emails show, she could be belittling and impatient.
What Tiven seemed to want were splashy, straightforward victories — even if that meant taking reckless actions.
Last year, Lambda became involved in Zarda v. Altitude Express, a potential Supreme Court case over whether the Civil Rights Act of 1964 bars employment discrimination against LGBTQ people. Although a Lambda attorney argued the latest phase of the case, it was originally filed by a lawyer in private practice.
Tiven wanted Lambda to take the lead. In New York, as in most states, there are professional rules against lawyers poaching one another's clients. The original attorney slapped Tiven with an ethics complaint, which alleged that Tiven had asked the plaintiff about dropping their private practice attorney in favor of Lambda. ("I can neither confirm nor deny having done so, because a disciplinary complaint is confidential unless the disciplinary committee decides to assess public discipline," the lawyer, Gregory Antollino, told HuffPost.) Tiven called the complaint "utterly baseless," and the committee ultimately found Tiven hadn't violated any rules and declined to take punitive action.
"I don't think seeds are being planted for the future."
Then there were the causes that didn't appear on Tiven's list of priorities. Lambda lawyers who worked with marginalized clients — particularly trans people, incarcerated people and people of color — have accused Lambda's management for many years, long before Tiven took over, of failing to provide them with adequate mentorship and resources. But during her tenure, they claimed, their situation became even more challenging.
"Over the last couple of years, legal staff members have been told on several occasions that we must focus our work on certain issues at the expense of others," wrote one lawyer in a parting letter to the board. "The 'others' typically includes work on behalf of some of the most vulnerable communities," such as immigrants or her own specialty, LGBTQ people caught in the criminal justice system. Several people said Lambda was particularly slow to promote the case of Passion Star — a black transgender woman who, for years, was beaten up and sexually assaulted in men's prisons in Texas — seemingly because it wasn't an obvious candidate for press or social media attention.
One Lambda lawyer after another has quit in the past two years, taking valuable institutional knowledge with them. "You lose the ability to recall, 'Oh yeah, we made this argument 10 years ago, the court gave us a sideways win on this, and we can leverage it on that,'" one person said.
Lambda did not respond directly to questions about staff turnover. But internal tallies found that half the staff left in the last two years (its website now lists a staff of roughly 75), and 43 people departed between June 2017 and April 2018. That includes at least eight attorneys who had worked at Lambda for a combined 60 years. A current employee described the remaining legal team, of about 20 attorneys and their support staff, as a "skeleton crew." They are so busy covering their own and their ex-colleagues' caseloads that they rarely have time to research new cases. Nearly every member of the legal team signed the August letter of no confidence. "I don't think seeds are being planted for the future," said one employee who recently left.
'Nothing Salacious Or Juicy'
Not everyone considers the wave of departures a crisis.
"I don't see it as so much turnover," said Dixon, the ex-board member. "You have to have new ideas, new blood, new energy. That's how you change, grow and evolve. The histrionics about 'Oh my gosh, some lawyers left'? Check out any law firm."
Indeed, Lambda's legal work is not at a standstill. Out of all the civil rights groups challenging the Pentagon's ban on transgender service members, Lambda has the most advanced case, the one blocking the policy in court. Within the past few months, it has won access to transition-related health care for a transgender woman in a Missouri men's prison and sued Alaska because of exclusions, also related to transition-related health care, in its state employee health plan. Lambda just sued to stop discrimination against service members with HIV and recently forced the State Department to issue a passport to a non-binary person that accurately reflects their gender identity.
Legal director Sharon McGowan said Lambda has made up for some of its legal personnel losses with new hires, including Diana Flynn, who brings decades of legal experience and is also the first woman of trans experience to join Lambda's leadership.
"One of the biggest core issues right now at Lambda is the treatment of the staff."
Tiven declined to discuss her critics' arguments in detail. She spoke to HuffPost once by phone but canceled a second phone call and followed up with written statements.
"There's no story here," she wrote in one email. "There's nothing salacious or juicy, the union has been recognized, there's a new interim director, the work continues. If it's a story about people disliking the boss, I've already left."
Tiven also defended her record: "I was hired as a change agent to revitalize Lambda Legal and bring it into the 21st century. I expanded the organization's visibility among existing and new audiences, and opened Lambda Legal's first new office in 15 years to fight the Trump threat up close. I modernized infrastructures and broke down silos, enabling meaningful internal collaboration. Under my leadership, Lambda attracted 9,000 new donors post-Trump: its first new infusion of living donors in a decade."
Cuts to the staff's benefits and changes to their health care coverage were painful, she acknowledged, but necessary to bring Lambda's spending under control and in line with comparable organizations. Dixon agreed that financial realities forced Tiven's hand; that the task fell to a new boss was a stroke of extremely bad luck.
"Rachel Tiven took on the tremendous responsibility of leading Lambda Legal as its CEO through a difficult period of transition following the prior leadership of more than two decades," Lambda said in a statement of its own. "We wish her well in her future endeavors."
'Utterly Inhospitable' To People Of Color
Lambda's current problems are not all of Tiven's making. And plenty of divisions remain after her departure.
Negotiations between management and the new union have grown increasingly difficult. Lambda frustrated the staff by hiring a law firm known for its tough stance on labor — Seyfarth Shaw's website boasts it has "gone up against" the largest unions and learned their "tactics" — yet seemingly unversed in the needs of LGBTQ workers. Take a recent clash over Lambda's bereavement leave policy, which provides time off for the death of an immediate family member. Noting that LGBTQ people are sometimes rejected by their nuclear families, the union wanted the policy to cover the deaths of close friends and other relatives as well. A Seyfarth attorney proposed adding two friends or extended family members to the list — so long as the employee identified those two loved ones in advance of their deaths.
Lambda declined to comment about ongoing negotiations, but said it "respects and supported" its workers' decision to organize.
According to a current employee, "One of the biggest core issues right now at Lambda is the treatment of the staff."
After cuts to employee benefits, even some of its lawyers struggled to make ends meet. One senior attorney delivered food for Caviar, the restaurant app, and graded practice essays. Nobody joined Lambda expecting to be paid handsomely, several people said. But coupled with a feeling that Lambda's leadership sees the staff as interchangeable, the financial burden has become too much to bear for some.
"LL has championed itself publicly as a leader in transgender rights while harming the transgender people who work here."
That goes double for many employees who are not white or cisgender. Long before Tiven became involved, Lambda had a deserved reputation as a difficult place to work for people of color and transgender or non-binary people. Around the same time she became CEO, a black employee circulated a memo saying that employees of color had for years found Lambda to be "'exclusive' and 'alienating' at best and 'utterly inhospitable' and 'oppressive' at worst."
Although Lambda routinely sues others over employee health care plans that deny coverage to trans, non-binary or gender nonconforming individuals for transition-related care, Lambda's own health care plan, a Cigna policy, denies coverage for several transition-related therapies and procedures. The plan has prevented some employees from receiving timely care.
"These are the same types of policies that I and others at LL have filed (and won) lawsuits against," one Lambda lawyer wrote to the board in August. "LL has championed itself publicly as a leader in transgender rights while harming the transgender people who work here." That same month, the Queer Caucus of the progressive National Lawyers Guild warned Lambda that sticking with its discriminatory policy is a potential violation of federal and state laws.
In September, after HuffPost contacted the organization about its health plan, Lambda announced it would establish a health care reimbursement account to compensate employees for any transition-related care that Cigna declined to cover. It is also negotiating with Cigna to end the discrimination, Lambda told HuffPost, but its small size means it doesn't have a lot of leverage.
Tiven promised to improve diversity at Lambda. "I made race equity a top priority in everything we did: what cases to take, what cases to showcase, who had power in the organization, and how people were hired," she told HuffPost. She promoted several employees of color and installed what was probably the most diverse leadership team, including the first woman of trans experience, in Lambda's history.
But staff are divided over whether diversity truly improved under Tiven. One of her handpicked senior managers and several members of a human resources consultancy group hired on her watch repeatedly insulted Lambda's transgender, non-binary and gender nonconforming staff with offensive questions and comments.
The HR team in particular had a penchant for misgendering people — that is, referring to someone by the wrong pronouns. "This has created an extremely toxic environment where many of us feel an absolute lack of respect," several employees wrote in a memo to Tiven in February. "To misgender someone is to attack a person's very sense of self."
Doing so also runs contrary to both Lambda's staff policy and its public policy positions. In May, the organization supported a proposed change to Arizona's rules of professional conduct that would make it a punishable offense for lawyers to misgender people in the courtroom. Yet Lambda's board received two more complaints about in-house misgendering in August.
"You may not feel you have a train wreck on your hands but I can tell you that the community thinks you do."
As Lambda de-emphasized legal work that fell outside Tiven's big-picture priorities, it also allowed its community education team, which focused on local LGBTQ communities, to disappear through attrition. The team had always drawn internal criticism from those who saw it as an awkward fit for a legal organization. But even those critics said that at its best, the team's work was a clear extension of Lambda's legal advocacy for overlooked communities.
One former team member said he worked with Harris and Dallas counties, two of Texas' largest, to create policies on housing trans inmates. He also conducted practical and sensitivity training for dozens of social workers in the Texas and Louisiana foster care systems on dealing with LGBTQ children. As far as he knows, no one at Lambda has taken up his work.
Without the community education team, Lambda's strongest remaining link to ordinary LGBTQ people is probably a project known as the Help Desk. Conceived of as a way to find test cases, the Help Desk encourages people to report anti-LGBTQ bias by offering them information about their rights under the law. Staffing the desk is a difficult job. Many callers are desperate — some have even threatened suicide, which Help Desk employees aren't trained to handle — and don't realize Lambda is almost certainly not going to offer them legal representation.
Despite these flaws, the Help Desk was part of Lambda's attempts last year to find a new audience among young people. In early 2017 — just after the Trump administration rescinded federal guidelines for protecting trans students — Lambda launched an online campaign to encourage children and parents to report transphobia in schools. "Take action to protect your rights," the website read. "We have your back."
That generated a sudden wave of requests for which the Help Desk was not prepared. "It is impossible and unethical for us to respond to the current call volume with quality," four Help Desk employees wrote in a February 2018 memo to management.
One trans student underwent a mental health crisis and was hospitalized while their parent waited months for the Help Desk to call back, according to the memo.
What's Next?
Lambda's employees are still feuding. Most of the fights that began or intensified under Tiven remain unresolved, including debates over gender and racial equality, how to retain employees, how expansive and intersectional Lambda's legal portfolio ought to be, and whether efforts to build its name recognition have compromised its strategic integrity.
Lambda's board, however, is eager to move on. It has formed a committee to boost morale and retention. Lambda has put out an open call for new attorneys. On Oct. 4, the board announced that Richard Burns, a New York LGBTQ rights activist and nonprofit consultant, would become Lambda's interim CEO. The announcement suggested the organization was turning over a new leaf.
During the reporting of this story, five separate sources forwarded to HuffPost a letter that Chuck Loring, a former member of Lambda's board and a longtime donor, sent to the board in September, saying it summed up their feelings on the crisis.
"You may not feel you have a train wreck on your hands but I can tell you that the community thinks you do," Loring wrote. "At this time in the nation's history a strong and vibrant Lambda Legal is needed more than ever. But that is not what you have given us."
Clarification: Language has been updated to explain more clearly the conclusion of the ethics complaint against Tiven regarding Zarda v. Altitude Express.
Popular in the Community