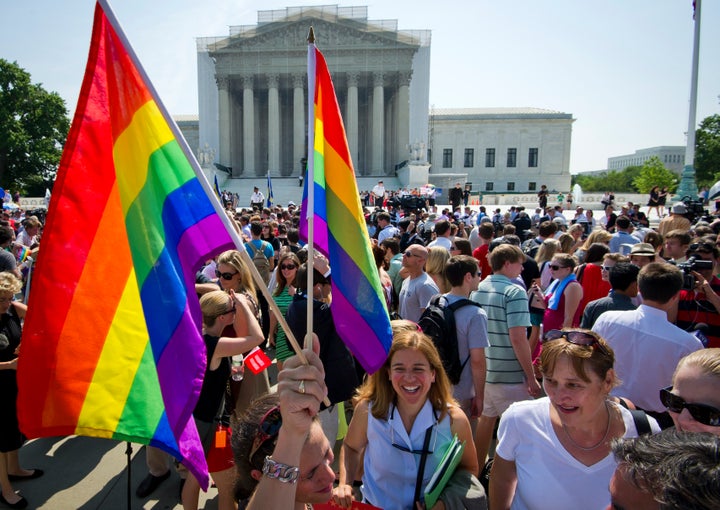 WASHINGTON ― A whopping 27 LGBTQ rights groups on Monday urged the Senate to reject two of President Donald Trump's judicial nominees, John Bush and Damien Schiff.
In a letter to all senators, groups including Lambda Legal and the Human Rights Campaign say both nominees' views on civil rights "are fundamentally at odds with the notion that LGBT people are entitled to equality, liberty, justice and dignity under the law."
"Although neither Mr. Bush nor Mr. Schiff has any judicial experience, their public statements and writings have repeatedly demonstrated not only an extraordinary lack of judgment but also plain contempt for the rights of LGBT Americans, people living with HIV, women, and other vulnerable populations," reads the letter, which goes into specifics on each count.
Here's the full letter, spearheaded by Lambda Legal:
A White House spokeswoman did not respond to a request for comment.
Bush and Schiff both cleared the Senate Judiciary Committee last week along party lines. Senate Majority Leader Mitch McConnell (R-Ky.) has set up a confirmation vote for Bush on Wednesday. Schiff is waiting for his vote to be scheduled.
Progressives have been trying to sink the nominees for weeks. It's an uphill battle since Republicans control the Senate, but if they can sway all Democrats and three Republicans to oppose them, it would kill their nominations. A couple of GOP senators support abortion rights, and moderates may have issues with some of the nominees' other past remarks.
Even conservative Sen. Chuck Grassley (R-Iowa), who chairs the Judiciary Committee, said that some of Bush's past comments "were both extremely political in nature and showed a lack of, in my view, judicial temperament." (He voted Bush out of committee anyway.)
Bush's and Schiff's nominations are just a starting point for Trump, who is incredibly well-positioned to remake the nation's federal courts. He inherited more than a 100 judicial vacancies when he became president, thanks to Republicans refusing to fill those seats under President Barack Obama, and he has a GOP-led Senate eager to confirm whoever he wants.
Before You Go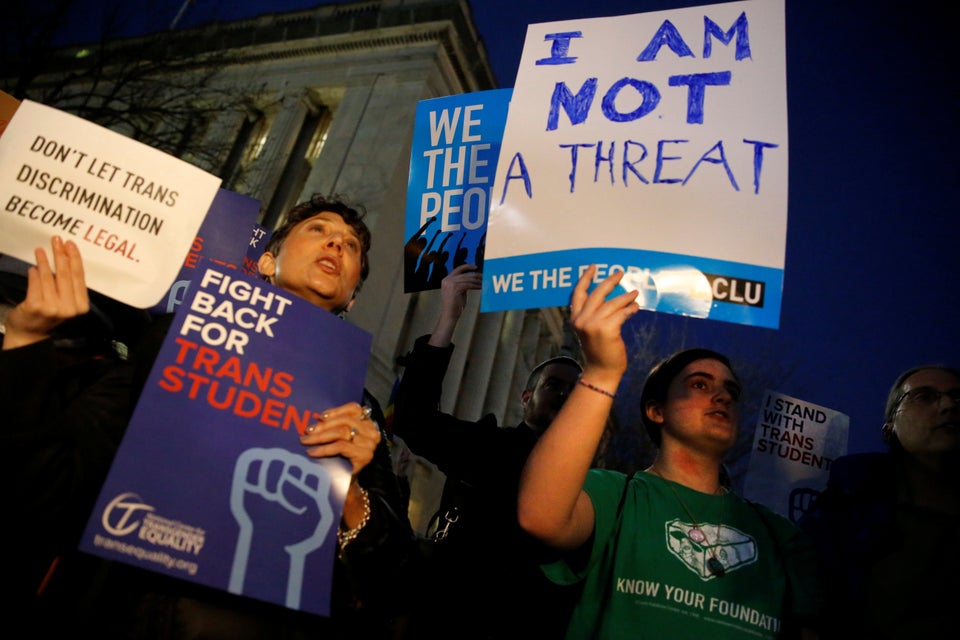 LGBTQ Groups React To Trump Revoking Trans Protections
Popular in the Community