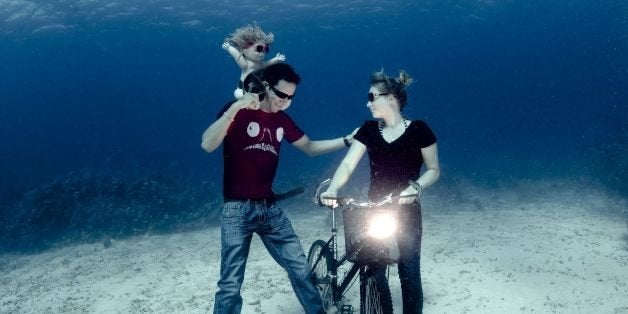 The pictures, taken by American photographer Lia Barrett, feature freedivers dressed in regular street clothes and recreating everyday above-ground scenarios 30 meters (around 100 feet) below the surface of the ocean.
"After the competitors reveled in the new national and world records set at the competition, I took advantage of their breath-holding skills to do photo shoots I had only dreamed of before," Barrett told the site. "A 30 meter descent for these shoots was no great strain on the abilities of these champions who were going deeper than 90 meters during the competition. They were the ideal underwater models."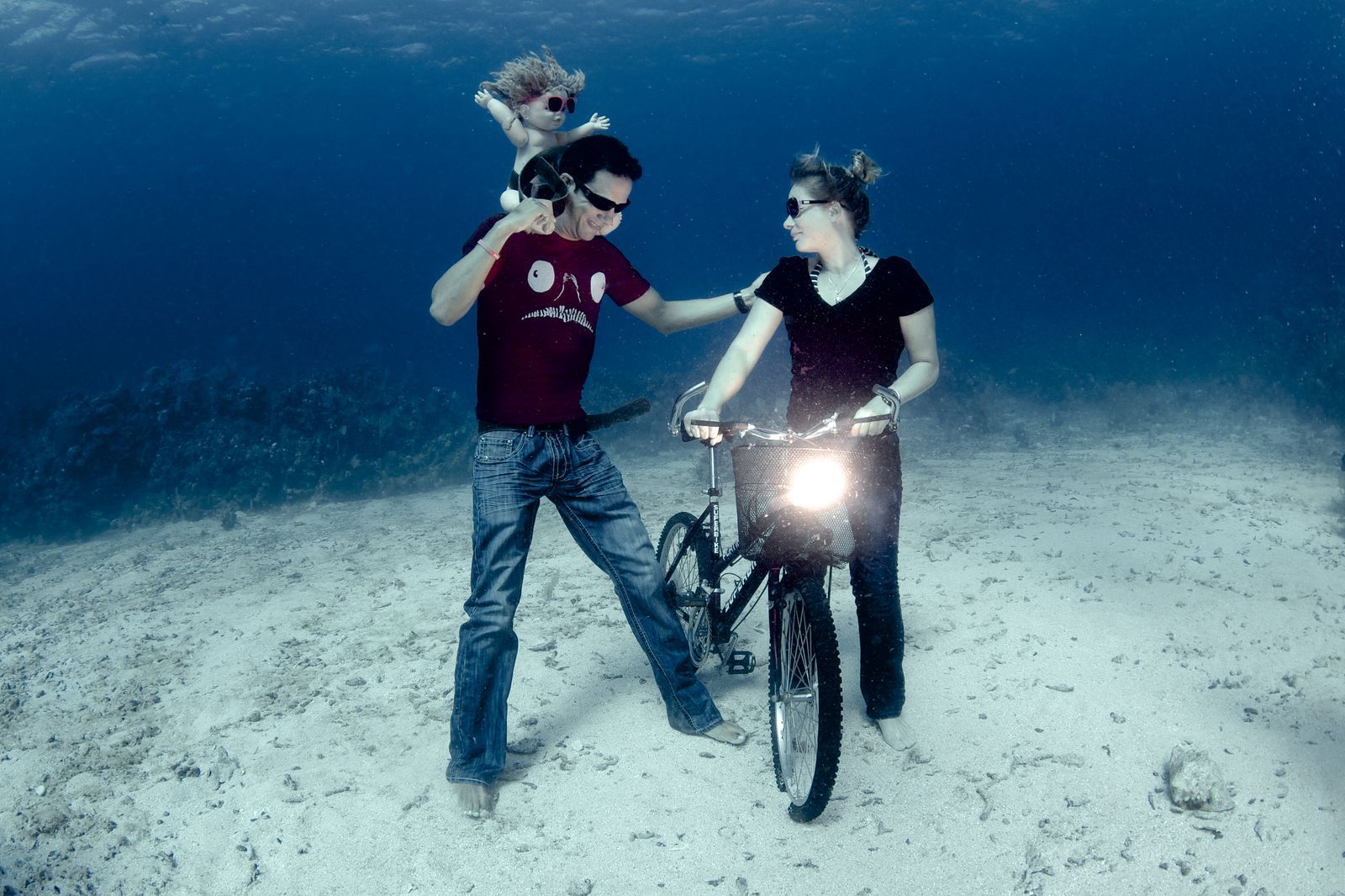 This "family of three" may seem ready for a bike ride through Central Park, but in fact the two adults are freedivers -- extreme athletes able to dive hundreds of feet without oxygen. (Don't worry, the baby's not real.)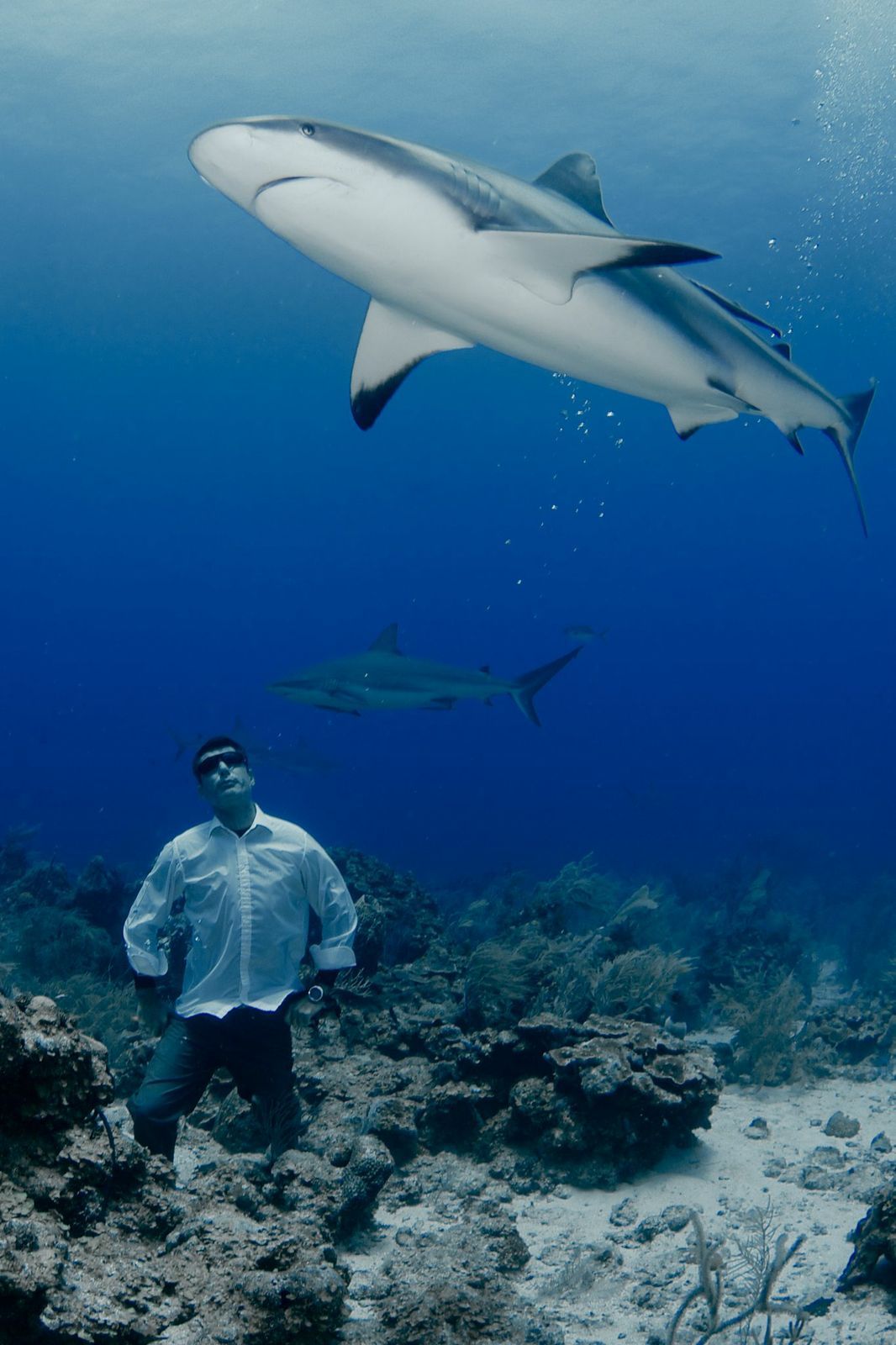 Cool as a cucumber in his crisp, white shirt, this freediver seems unaware that he's "standing" beneath a shark off the Honduran coast.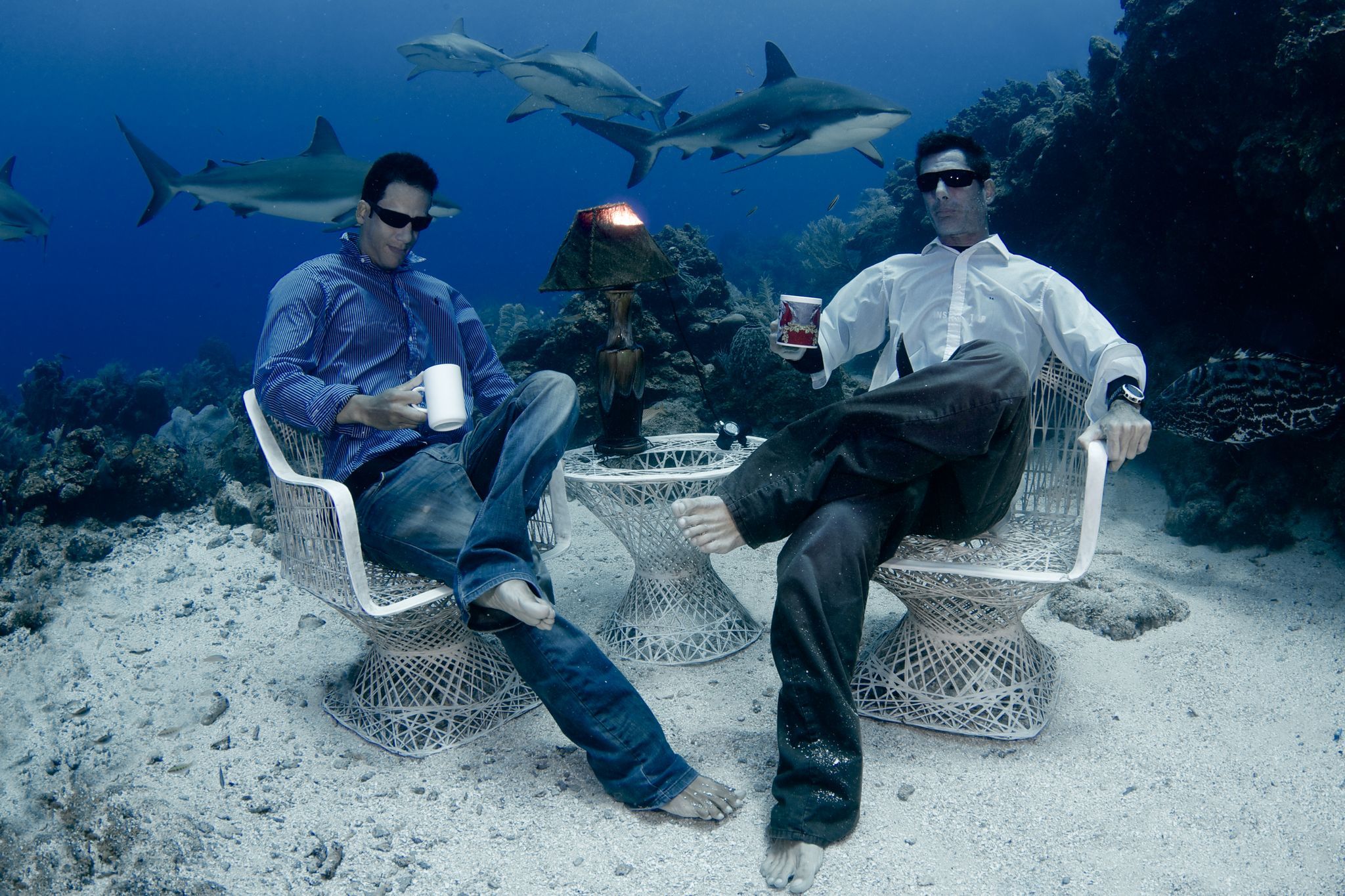 A pair of good friends appear to be casually sharing a cup of joe together, totally unperturbed by their location 100 feet beneath the water.
Related
Popular in the Community