Lia Thomas won the 200-yard freestyle in 1:41.93 at the Zippy Invitational in Akron, Ohio, on Saturday to break the school's all-time mark and establish the best time in the nation this season, according to the university. On Sunday, she won the 1,650 freestyle by more than 38 seconds in 15:59.71 to set another university record.
In a previous meet against Ivy League rivals Princeton and Cornell, Thomas won the 500 free in what was the best collegiate time (a Princeton record 4:35.06) so far, in addition to capturing the 100 and 200.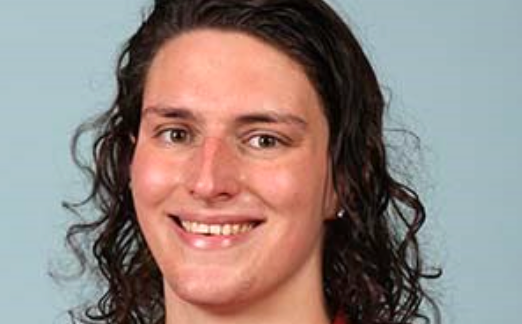 Thomas, from Austin, Texas, could become NCAA Division 1 swimming's first transgender All-American or national champion, Outsports reported. The championships are in March in Atlanta, and Thomas has established herself as a strong contender.
Swimming is "a huge part of my life and who I am. I've been a swimmer since I was 5 years old," she told Penn Today in June. "The process of coming out as being trans and continuing to swim was a lot of uncertainty and unknown around an area that's usually really solid. Realizing I was trans threw that into question. Was I going to keep swimming? What did that look like?"
Thomas, who's competing as a senior after the Ivy League canceled the previous season due to the pandemic, added: "Being trans has not affected my ability to do this sport and being able to continue is very rewarding."
In the Tokyo Olympics last summer, weightlifter Laurel Hubbard of New Zealand and soccer player Quinn of Canada became two of the first openly transgender athletes at the Games. Quinn won a gold medal.
Popular in the Community