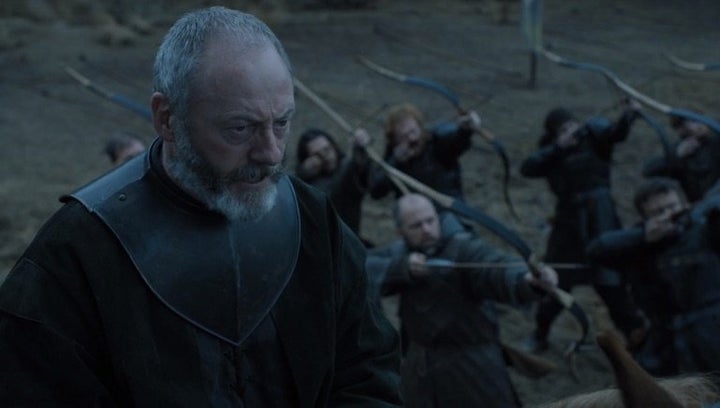 That's just how he R'hllors.
"I repeat my thoughts," Cunningham told The Huffington Post. "I think -- Kit -- you can see it, man. You can see the amount of work that was put in by Kit. I remember Neil Marshall [director of 'The Watchers on the Wall'] telling me one of the things he loved about Kit was how he moves. He moves like a dancer, and his fighting is just fantastic to watch. He's incredibly accomplished with a sword; he's a decent man."
"It kills me to say this. I hate complimenting other actors, but he's an absolute joy. A joy to work with," he added. "He's very subtle in his acting, I really like it. And the physical acting that he does is absolutely remarkable. If he doesn't, at the very least, get nominated for his work throughout the whole season, there is no God."
Wow, dude. Don't say that around Melisandre.
Cunningham continued to open up about the penultimate Season 6 episode, gave some insight into the season finale and resolved one big stinking unanswered question with HuffPost.
(Warning: spoilers ahead!)
Before the fight, Davos is telling Tormund he likes to shit before battle. Then he comes across Shireen's ash pile. Did Davos ever get to take his shit?
[Laugh] He may have taken a shit when he found the stag. I think it was best that that happened off camera. I know we push the edges of drama and jump over the line occasionally -- the best drama does -- but I don't think we've yet sunk to the requirement of seeing me have to defecate. We haven't reached that low point. Maybe that's in Season 29.
OK, got it. Season 29 confirmed. But while we're on the subject of shit ...
[Laugh] Which you brought up.
Which, I absolutely brought up. I read an interview with director Miguel Sapochnik where he said the horses shit at bad times during "Battle of the Bastards." What was it like working with the horses?
Well, I do have to say, I'm glad you prioritized this magnificent, very expensive episode talking about human and animal defecation.
Oh yes, they always do. Horses are like that, and sometimes -- you know what's extraordinary about horses? And mine was one of those, they can be incredibly professional. They can have their heads down, and when they hear the words "turn over," their heads come up. If they're regularly used in drama, the ears go up, they start acting. And this is not once or twice I saw this. This is almost every take. They're absolutely remarkable.
Speaking of which, have you ever seen horse work in any movie that matched that? It was extraordinary. I was gobsmacked looking at it. And the slow-mo stuff was amazing. My one criticism was I had to watch on a 42-inch TV. Even though I had good sound, this thing was screaming IMAX at me. It was cinematic.
And that scene where they charge at Kit, how much of that was practical?
Without getting too technical, that's a camera really, really way back on a long lens, which compressed perspective, so they were a very safe distance from him. But, all through the magic of beautiful filmmaking. His demise is going to happen, and they're approaching him, only when the horses met them, that clash was absolutely extraordinary. I just have never seen on film or television the kind of shots we saw on this show.
When Davos finds the stag he gave Shireen, what's going through his head? Where does he go from there?
It's a game changer, him finding that. He's put two and two together. He knows what Melisandre's done. He knows she's been burning people, most of it off screen, since Season 2 after The Battle of Blackwater. He knows that's part of her M.O. But we have a little bit of unfinished business to take care of, and that will reveal itself.
[Laugh] That would be a criminal offense if I told you. There's been a number of people trying to squeeze that puppy out of me. Even if I said, "Yes, it has revealed itself," I still wouldn't tell you what it was. I'll save it for my memoirs.
"The Battle of the Bastards" was huge, but now what can we expect from the finale?
Listen, we're not going to top what we did in [Episode 9] in action and digital quality. I mean, a huge change is coming. We've seen what happened with Daenerys and Yara and Theon. We've watched that take shape. There's so many stories going on in this. In a sense, the Winterfell story has now ceased to be as scary as it has been. I think what we've got coming up is a big story, perhaps with the Lannisters, for the end of this. Cersei is in a very difficult position. We've got all that to look forward to. We have to get around our world in Westeros and see what the other participants are getting up to, and that's what's going to come in Episode 10.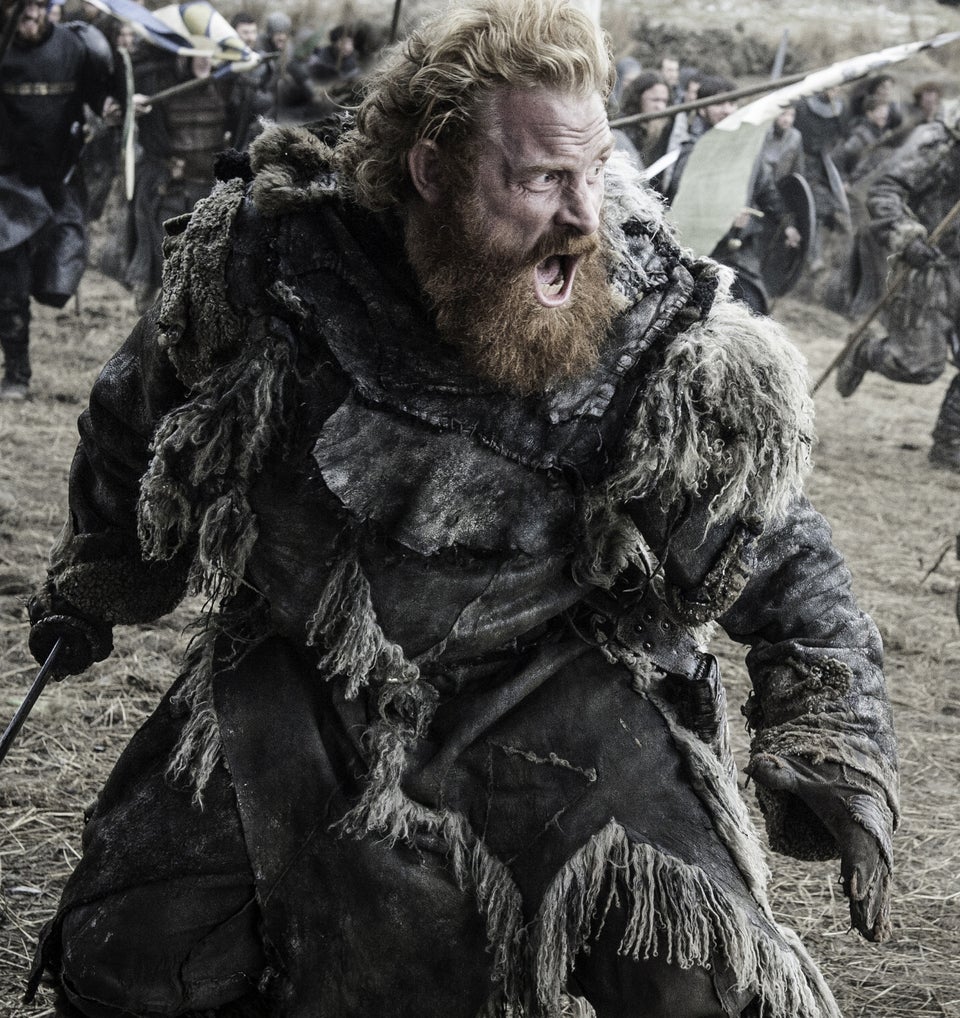 'Game of Thrones' Season 6