Declarations of love and unity were in no short supply at the benefit concert for the Manchester bombing victims on Sunday, except, of course, when it came to feuding Oasis brothers Liam and Noel Gallagher.
As one of the most notable musical exports from the city, it only made sense that the Gallaghers would have a presence at One Love Manchester, which hosted a range of performers including Miley Cyrus, Justin Bieber and Katy Perry.
But only Liam was in attendance, flying into Manchester directly after a gig in Germany, while Noel, who was out of the country at the time, was a no-show. The younger of the two brothers surprised the crowd with a rendition of the hit Oasis song "Rock 'n' Roll Star" and his solo single "Wall of Glass," before joining Coldplay's Chris Martin in song for "Live Forever."
After the concert, Liam took to social media to express his gratitude to the people of Manchester, as well as address his brother's absence.
"What an amazing night last night pure love vibrations nobody comes close to Manchester love forever," Liam wrote following his performance. "Oh and if anybody's seen rkid tell him he can come out now as you were."
"Manchester id like to apologise for my brothers absence last night very disappointed stay beautiful stay safe," he continued. "Noels out of the fucking country weren't we all love get on a fucking plane and play your tunes for the kids you sad fuck."
Following years of rising tensions between the brothers, Oasis officially disbanded in 2009 after a backstage fight, prompting each to pursue solo careers. Although the Gallaghers reportedly no longer speak to each other, rumors of a reunion have persisted ever since.
When one fan joked about the dimming prospect of the two reuniting in light of Gallagher's tweets, the singer responded by drawing the attention away from Oasis and back to his brother's behavior.
Last week, a representative for Noel released a statement confirming that he would not be in attendance due to a prior commitment.
"Sadly, Noel will not be at the concert this weekend," the statement read via The Independent. "He's been out of the country on a longstanding family trip since before the concert was announced and is unable to attend. Needless to say he is very supportive of the event and wishes everyone huge success on the day."
Watch Liam's performance with Coldplay below.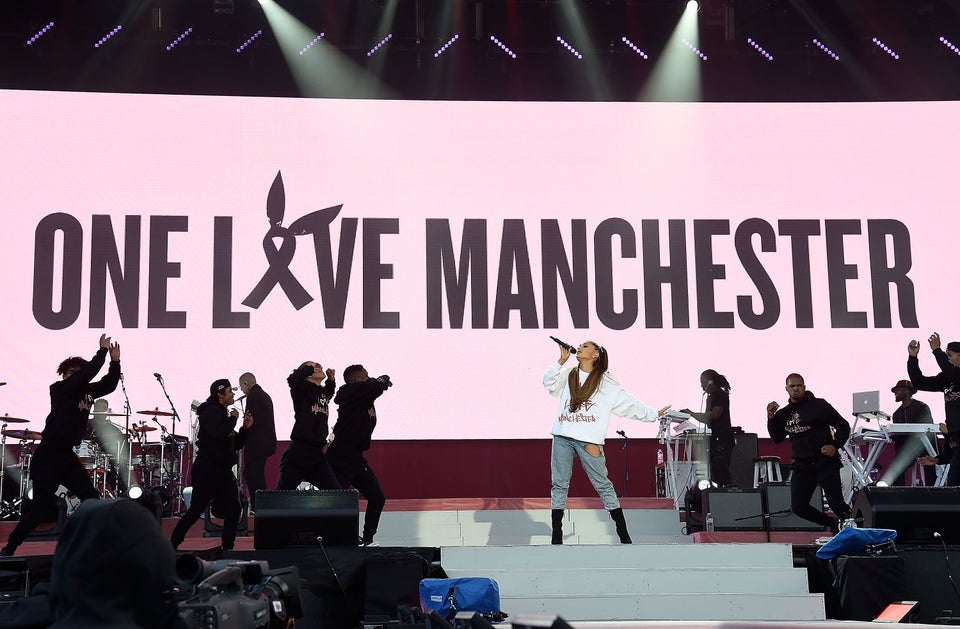 One Love Manchester Benefit Concert